While we love Sherlock Holmes as much as the next mystery fan—promise—sometimes you want to dive into a bold new case of contemporary detective fiction. For one thing, there's an added layer of complexity to mysteries set in the present, where advanced technology affects every aspect of an investigation. From forensic analysis to instantaneous communication, our fast-paced world can create puzzling situations that weren't previously possible.
Then there's the deep-rooted societal problems that are teased out in contemporary detective fiction. Though corruption, misogyny, and other injustices are nothing new, seeing these issues play out in a time and place that's familiar to us makes them feel even more urgent.
Related: Classic Mystery Authors to Read Based on Your Favorite Contemporaries
The following list includes a must-read assortment of award-winning and bestselling contemporary detective novels—the books that have gotten people talking, and convinced even die-hard fans of classic detective fiction to give the new sleuths on the block a shot. From a private investigator plunging into a murky San Francisco disappearance and a bestselling police procedural set in modern-day England to a Brazilian lawman racing to solve the kidnapping of a soccer star's mother, you can't go wrong with these modern-day mysteries. Keep reading to discover your new favorite case.
Boxing the Octopus
The fourth Cape Weathers mystery sees the San Francisco private investigator facing his most confounding case yet. With no regard for the tourist crowd, an armored car barrels down a boardwalk and launches off the pier, sinking to the bottom of the San Francisco Bay. When divers finally reach the wreck, the cash and the driver are gone. Weathers enlists the help of Sally, his trusted partner and a lethal Chinese Triad-trained assassin, to track down the missing man and the stolen goods at the behest of the driver's girlfriend, Vera. Vera insists that this wasn't an isolated crime—a fact that Cape and Sally will come to believe, as they uncover a messy web of corporate corruption. Join the crime-fighting duo as they put their heads together to solve this most bizarre crime—and try to deduce what role a giant Pacific octopus named Oscar has to play in it all.
The Devil's Own Game
Tom struck it rich twice in the same day; first by winning the lottery, and then by meeting his partner, Allie. The two have been inseparable ever since—as well as the targets of ruthless schemes aimed at cheating them out of their winnings. When an innocent man matching Tom's description is shot, Allie and Tom realize that though they've been lulled into a false sense of security, trouble still looms. Luckily, they have their brainchild, the T&A Detective Agency, to unmask the sinister figure moving through Cleveland's exclusive neighborhoods. But can they do so in time?
No Way to Die
Oregon transplant Cal Claxton is taking some much-needed time off to go fly fishing with his daughter Claire in Coos Bay. But the vacation takes a dark turn when Claire finds a body in the water. And that's not the only shake-up in this small town: residents are protesting a new pipeline in the area, while a convicted murderer incarcerated years ago is protesting his innocence and petitioning for release. A former high-powered LA prosecutor, Cal knows a thing or two about the criminal justice world. Together with Claire, they wade into the mysteries of this coastal community—but they may be doing so at their own peril. While No Way to Die skews on the amateur detective side of the genre, Cal's seasoned experience with the law and the thrilling investigation he launches with his daughter is sure to intrigue detective fiction fans everywhere.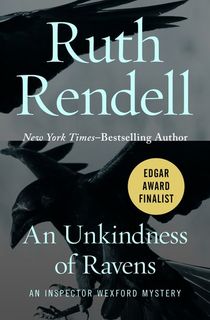 An Unkindness of Ravens
This Edgar Award finalist from New York Times bestselling author Ruth Rendell is the 13th entry in her long-running Inspector Wexford series. When he first agrees to talk to his neighbor Joy about her husband's disappearance, London's Chief Inspector Reg Wexford is only humoring her. All signs point to an open-and-shut case of a married man having run off with one of his younger girlfriends. Yet as time passes, the case takes a series of very strange turns. First, Rodney's vehicle is found abandoned. Then an unusual letter of resignation turns up at his workplace. And then the bodies, all male and stabbed straight through the heart, start to pile up. Soon, Wexford finds himself unraveling a mystery involving twisted family secrets and an underground feminist group, culminating in a conspiracy that he can hardly believe is operating in the seemingly tranquil town of Sussex.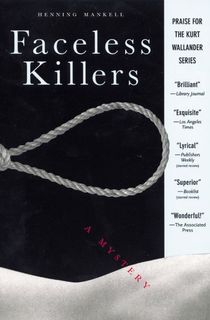 Faceless Killers
Readers new to Henning Mankell's Wallander series will be hooked by this addictive first entry, which Booklist rightly called a "superior novel—and a harbinger of great things to come." Set in Ystad, Sweden, Faceless Killers opens with the violent deaths of an elderly farmer couple. The only clue seems to suggest a foreigner was responsible. With xenophobic tension simmering, Inspector Kurt Wallander tries to keep a tight lid on the investigation while juggling work and his grim personal life. A tense introduction to Mankell's brand of Nordic noir, Faceless Killers has been followed by 12 more books featuring Inspector Kurt Wallander, as well as the popular BBC series starring Kenneth Branagh.
Related: The Man Who Smiled: 13 Thrilling Books by Swedish Author Henning Mankell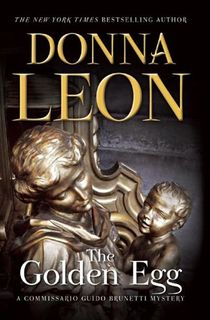 The Golden Egg
With 28 books in this series and counting, it seems that fans of crime fiction can't get enough of Commissario Guido Brunetti, whose beat is the winding streets of Venice, Italy. The Golden Egg finds Brunetti investigating two cases: one professional, and one personal. While his boss wants him to help out the mayor by looking into a minor shop-keeping violation committed by the man's future daughter-in-law, Brunetti is more interested in the unusual death of the man who worked at his local dry cleaner. The man passed quietly of a sleeping pill overdose, but further inquiry reveals that the government never even knew he existed. Like many of Donna Leon's Guido Brunetti novels, this New York Times bestseller explores the nature of power and justice while delivering a head-scratching mystery that'll keep you guessing until the end.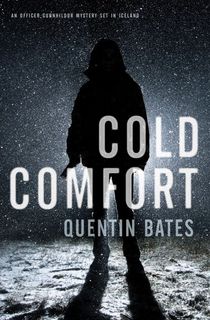 Cold Comfort
An Iceland plagued by the financial crisis forms the backdrop for this bone-chilling murder mystery. Newly promoted to Reykjavík's Serious Crime Unit, Officer Gunnhildur Gísladóttir's first task on the job is to track down escaped convict Long Ommi, who's unleashing his murderous wrath on the city. When she discovers that the convict has subtle connections to a fitness guru who was found dead in her own apartment, it's up to Gísladóttir to prove how the cases fit together, and what Ommi's end game is. With moody ruminations on corruption and the whirlwind changes occurring in present-day Iceland, Quentin Bates's Cold Comfort is a breathtaking police procedural with the occasional spark of black humor.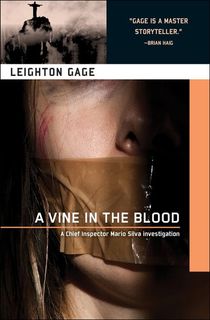 A Vine in the Blood
Wisecracking Chief Inspector Mario Silva tackles a mystery that has all of Brazil holding its breath in anticipation. The FIFA World Cup is a mere three weeks away, and Brazilians are anticipating that their own team will take home the gold over Argentina. Their hopes rest on striker Tico "The Artist" Santos. But when Tico's mother is kidnapped, the star of the team is too distraught to play. The pressure is dialed all the way up as Mario Silva races to find the woman before time runs out. He starts his investigation with a hefty list of enemies that Tico made both personally and professionally. Is the mastermind a bitter Argentinian rival, Tico's own girlfriend, or the man whose leg he broke during a match? Or someone who's managed to evade suspicion altogether?
The Black Echo
An LAPD homicide detective is motivated by a desire for vengeance in the novel that Publishers Weekly says "transcends the standard L.A. police procedural." Harry Bosch is floored when the latest homicide case to cross his desk is that of a fellow veteran who fought side-by-side with him in Vietnam. The man's body was found in a drainpipe at Mulholland Dam. Facing roadblocks from within the police force, Bosch is forced to do things his way and do some investigating off the grid. The discoveries he makes will plunge him headfirst into LA's hellish criminal underworld, reminiscent of the horrors he endured in Vietnam—except this time, he may not make it back alive.
Baltimore Blues
When the newspaper employing her goes under, former reporter Tess Monaghan is forced to get a little creative to pay the bills. Her first freelance job is a request from her friend Darryl "Rock" Paxton to spy on his fiancee—and the money is too good to pass up. But the plan to get some intel blows up in Rock's face when Michael Abramowitz, the man Rock's fiancee was surreptitiously having an affair with, is murdered. With a clearly established pattern of jealousy, Rock is the prime suspect. Knowing her friend isn't capable of murder, Tess sets out to find who actually took the lawyer's life. While Tess's investigative journalism skills place her somewhere in between an amateur investigator and a professional, the juicy mystery at the heart of this novel by a New York Times bestselling author is sure to captivate armchair sleuths.
A Better Man
The Sûreté du Québec is overwhelmed by one crisis after another in the darkest Chief Inspector Gamache novel yet. Simultaneously juggling the rising flood waters threatening the province, a girl's disappearance, and a vindictive smear campaign against him, Gamache feels like he's not getting any closer to fixing these pressing issues. Though he knows it's unwise to focus all his time and resources on one task, he begins to latch on to the missing persons investigation, spurred by the desperation of the girl's father. When it becomes clear that the girl won't be found alive, a wild manhunt is set into motion in this novel characterized by "nimble sleight-of-hand plotting, strong characters, profound compassion and luminous prose" (Seattle Times).
Related: 8 Essential Louise Penny Books for Any Mystery Lover
This post is sponsored by Poisoned Pen Press. Thank you for supporting our partners, who make it possible for Murder & Mayhem to continue publishing the mystery stories you love.