Have you ever wanted to go deeper with your favorite fictional detectives? In the unique Mysterious Profiles series, the authors of some of the most popular mysteries go deep into the backstory of their characters, exploring their origins and more.
In these short works, the authors behind several iconic sleuths offer a diverse range of stories—with some as actual character profiles, others as immersive short stories brimming with intricate details, and even some engaging character "interviews." Each piece provides fresh perspectives on the inner workings of these acclaimed detectives, shedding light on the origins of their creators' inspiration and their past or future adventures. It's akin to the very essence of what I strive to accomplish on this platform, but elevated and enhanced with invaluable firsthand insights straight from the authors themselves.
Each book is a fascinating look into the minds of famous detectives, enhanced with invaluable firsthand insights straight from the authors themselves. Each one is easily finished in an afternoon.
Don't see your favorite detective on this list? Fear not! Several more entries in the Mysterious Profiles series are on their way soon featuring stories from authors like Anne Perry and Alexander McCall Smith. Explore the full series here.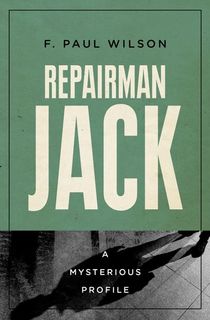 Repairman Jack
Repairman Jack first appeared in F. Paul Wilson's chilling 1984 thriller The Tomb, and went on to become the protagonist of numerous novels, short stories, and even a graphic novel. But what led to the creation of this unique hero, contrasting James Bond and Jason Bourne, in the eternal battle of good versus evil? Wilson reveals the origins of his beloved character, starting with the moment of inspiration that struck him after the success of The Keep. He delves into the process of selecting a monster, conducting research, and crafting Jack and his supporting cast, while also sharing the intriguing evolution of the series' title. Wilson concludes with Jack's fictional backstory and tantalizing musings about his potential future.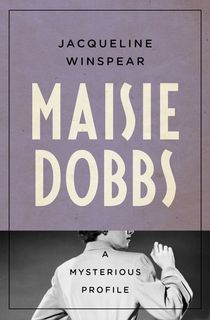 Maisie Dobbs
Devoted fans of Maisie Dobbs will love this revealing profile. Four key figures intimately connected to Maisie shed light on the treasured psychologist and investigator. Maisie's father, Francis Dobbs, fondly reminisces about her childhood, proudly acknowledging the profound impact she has had on him. Lady Rowan Compton, Maisie's initial employer, recounts the night she discovered a young Maisie engrossed in late-night studies within her personal library. Dr. Maurice Blanche, Maisie's esteemed mentor, shares insights into her academic pursuits and their collaborative detective endeavors. Lastly, Billy Beale, Maisie's loyal assistant, reminisces about their first encounter during the Great War and provides a glimpse into the experience of working alongside her.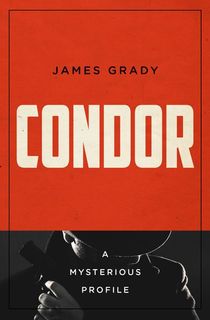 Condor
Condor—an aging spy operating under the alias Ronald Malcolm—is stationed at New York's Penn Station, patiently anticipating the arrival of the notorious "killing train." With time on his hands, he ponders the intricate tapestry of his life, delving into childhood recollections, his recruitment by the CIA, and the fateful event at the American Literary Historical Society that irreversibly shaped his destiny. Balancing the ticking clock and his targets in motion, he guards himself against getting lost in nostalgia—ensuring his focus remains resolute and his head clear of distractions.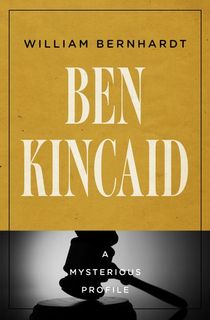 Ben Kincaid
In 1991, William Bernhardt unveiled his iconic character Ben Kincaid to the world in the novel Primary Justice. From his humble beginnings as a junior associate at a prestigious law firm in Oklahoma City, Ben has undergone a remarkable transformation. In this compelling essay, Bernhardt takes readers on a captivating journey through Ben's evolution in the enduring series, delving into the intricacies of character development and offering a glimpse into Ben's future. Bernhardt also shares personal anecdotes about his own experiences as a lawyer, his journey as an author, the art of research, and the challenges of navigating the complex realm of publishing.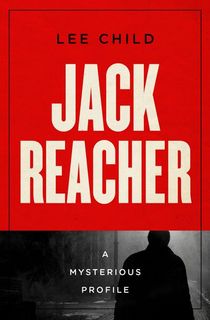 Jack Reacher
Whether it be through the book series, the two films, or the Amazon Prime series, readers and viewers the world over have come to know ex-military cop-turned private investigator Jack Reacher well. In addition to sharing the character's backstory, author Lee Child recounts his own writing journey. He especially focuses on how he transitioned from writing for television to writing books and on how he developed Reacher as a character.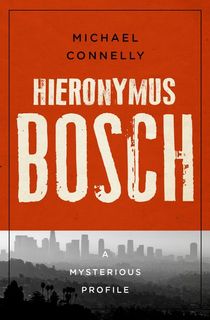 Hieronymus Bosch
When a detective shares a name with a world-famous fifteenth-century painter, you know there has to be an interesting story behind it! Here, author Michael Connelly explains the backstory of Hieronymus "Harry" Bosch, one of the LAPD's finest. Connelly details both Bosch's fictional past, a rough childhood followed by a stint in Vietnam, and his origins as a character, inspired by Connelly's own past.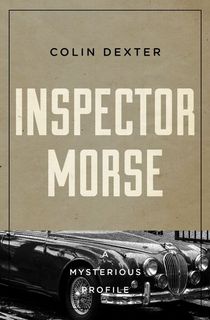 Inspector Morse
After over 45 years, 13 books, and three television series, it's safe to say that the Inspector Morse series is something of a cultural juggernaut. But how did it all get started? Here, author Colin Dexter explains how the beloved Oxford sleuth came to be. He also provides interesting insight into how a book series gets adapted into a TV show.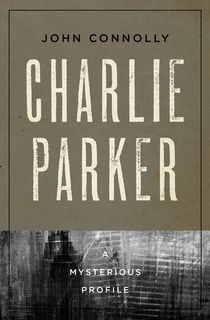 Charlie Parker
Author John Connolly was inspired to write his supernatural thrillers featuring Charlie Parker by many events in his own life. In this Mysterious Profile, Connolly takes readers through his writing journey from his days as a reporter for the Irish Times to the crime fiction authors who inspired him. He also describes his philosophical thoughts on empathy and evil that have heavily influenced Parker's adventures.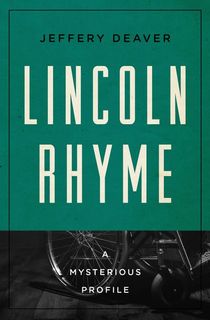 Lincoln Rhyme
Told in the form of a short story and a small biography, author Jeffery Deaver takes readers inside the mind of Lincoln Rhyme. Operating out of his home lab in New York City, Rhyme is a quadriplegic forensic scientist who uses technology to crack the NYPD's toughest cases.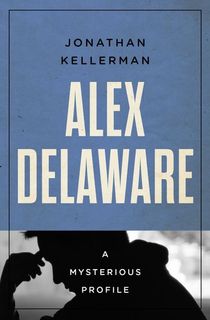 Alex Delaware
Readers have been enjoying the exploits of child psychologist-turned sleuth Alex Delaware since 1985. Here, author Jonathan Kellerman explains how he crafted the characters of Delaware and his partner Detective Milo Sturgis. Kellerman also goes in-depth about his struggle to get Delaware's first adventure—also Kellerman's first novel—published, and when he knew he'd created characters that could sustain a series for decades.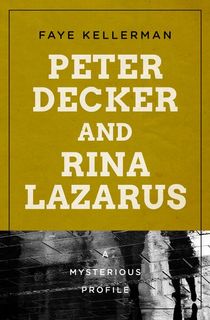 Peter Decker and Rina Lazarus
For decades, readers have enjoyed the escapades of husband-and-wife crime solvers Peter Decker and Rina Lazarus. In addition to exploring how she created Decker and Lazarus, Kellerman also discusses her own life and her particularly unique situation of being married to a fellow crime novelist.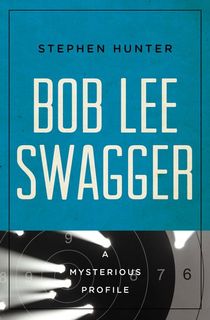 Bob Lee Swagger
Pulitzer-prize winning author Stephen Hunter brings readers into the world of Marine Gunnery Sgt. Bob Lee Swagger. Hunter recounts the many inspirations behind his series, including the real person Swagger is based on and the television show Dragnet.