What would you do if someone you'd never met left you a huge sum of money? That's what happens to Avery Grambs in Jennifer Lynn Barnes' bestselling novel, The Inheritance Games. When elderly billionaire Tobias Hawthorne passes away, he leaves almost his entire fortune to Avery, who has no idea who he is—let alone why he would do such a thing.
In order to receive the funds, Avery must move into the sprawling and riddle-filled Hawthorne House, where Tobias' two daughters and four grandsons currently reside. Frustrated that their grandfather would leave what they believe to be their rightful fortune to a total stranger, the grandsons make Avery's life anything but easy. Now a part of their world, Avery must play their game in order to survive.
The Inheritance Games is a thrilling page-turner full of wealth, greed, riddles, codes, clues, and family secrets. If you inhaled it and want more—or if these topics interest you!—check out this list of fortune-filled books like The Inheritance Games.
Books Similar to The Inheritance Games
The Inheritance
In this USA Today bestseller, two young boys named Charles Lenox and Gerald Leigh receive a hefty bequest from a mysterious benefactor which they decide to keep a secret. The money helps support Leigh through a tough time after his father's passing. And though Lenox has a life-long passion for detective work, he could never figure out who the secretive benefactor could be..
Now an adult, Lenox receives a cryptic plea for help from his old schoolmate, Leigh. Lenox decides to investigate the matter, only to find that Leigh has disappeared. And when Lenox suddenly receives a second, even grander bequest, he begins to suspect that their donor may not be so benevolent, after all… In order to save Leigh's life, Lenox is forced to confront seedy east-end gangs and delve into the past to uncover who their mysterious patron is once and for all.
The Hawthorne Legacy
This action-packed sequel to The Inheritance Games is the perfect next read if you fell in love with that world. Avery Gambles must put the parts of the mystery revealed in the first book together, and find the man who holds the answers to her questions.
With billions of dollars on the line, the amount of people who want to see Avery out of the picture—permanently—continues to grow. After a DNA test, Avery knows she's not related to the Hawthorns, but she begins to suspect her connection to this family might be deeper than she ever realized…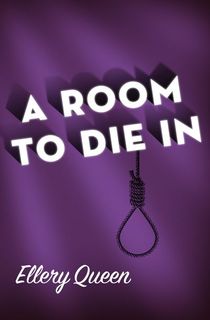 A Room to Die In
Ann is shocked when her estranged mother, Elaine, shows up on her doorstep for the first time in three years, seeking money and booze. Ann's father has recently come into an inheritance, and Elaine wants to take every penny for herself. Elaine leaves after getting her hands on a few drinks, and by the next month, Ann has completely forgotten about her mother's little visit.
Everything changes when a policeman shows up to notify Ann that her father was found dead in his study, and all signs point to suicide. But Ann is convinced that her father was murdered, and she's prepared to do whatever it takes to prove it.
The Death of Mrs. Westaway
Hal is a tarot card reader who is going about her day as usual when she receives a mysterious letter bequeathing her a large inheritance. She quickly realizes that the letter was sent to the wrong person, but decides to use her cold-reading skills to help claim the money for herself.
While attending the funeral of the deceased, Hal begins to sense that she's gotten involved in something more complicated and dangerous than she expected. There is something deeply unsettling about this situation, and even more so about the inheritance at the center of it…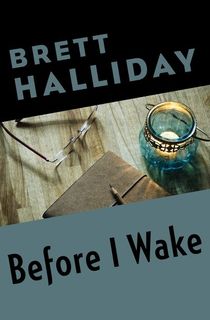 Before I Wake
This pulp fiction classic contains a rivalry over an inheritance even more intense than the one in The Inheritance Games. April Haddon has never pretended to like her stepmother, Florence. Naturally, when April returns to Midhampton to claim the inheritance from her father's recent passing, Florence is the only person who stands in her way.
Florence may be every inch the evil stepmother, but April is no angel, herself. She would gladly kill Florence and even admits that she'd like to do so in her diary. Over the course of 11 days, April and Florence engage in a battle of wills with "an incredibly terrifying finish that will…knock you for a loop."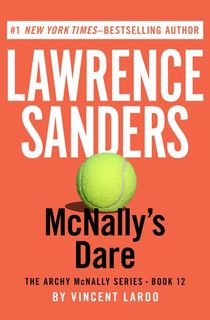 McNally's Dare
Everyone in the glamorous Palm Beach community is looking forward to Malcom MacNiff's annual Tennis Everyone! Fundraiser, but the festivities are put on pause when a waiter is found midparty floating face-down in the pool. Archy McNally, famous Palm Beach PI, immediately suspects foul play, and begins to investigate as soon as his fears are confirmed.
McNally believes society's newest arrival—Lance Talbot from Switzerland, who recently arrived to claim his grandmother's half-billion inheritance—is the one behind the murder. Whispers circulate that Talbot is a fraud, and McNally must search through clues that take him all the way from sunny Florida to the snowy Alps to get to the bottom of it.
Not A Happy Family
Fred and Sheila Merton seem to live a nice life in the affluent neighborhood of Brecken Hill, upstate New York. However, their lives come to an unexpected and terrifying end when they are discovered brutally murdered in their home after a fraught Easter dinner with their three adult children.
It turns out their lives weren't as perfect as they seemed. They never had a good relationship with their kids. Fred was vindictive, and Sheila, neglectful. Now that they're gone, their kids stand to inherit millions each. Of course, they're devastated by the loss of their parents… Or are they?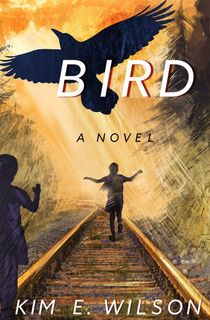 Bird
A deceased relative has left Ellen Williams a multimillion-dollar mansion, and she doesn't know why. Ellen is currently going through a rough time in her life, so getting out of Louisiana to move into the gorgeous, sprawling Caldwell Estate is just what she needs. But Ellen quickly discovers that her relative, Mrs. Caldwell, was an enigma to everyone who knew her.
As Ellen gets closer to solving the mystery behind Mrs. Caldwell and her gift of the estate, she's haunted by childhood memories and a horrifying night in the past. Ellen must decide whether finding out the truth is worth this painful price…
The Bequest
Isabel Henley moved to Scotland thinking she would find a fresh start. Instead, the professor who was supposed to work with her on her PhD is found dead, and she is informed soon after that another scholar is publishing a book on her dissertation topic.
Thoroughly down and out, Isabel is in need of a good friend, so she's thrilled when she reconnects with her old classmate, Rose Brewster. But then Rose goes missing, and Isabel's life gets even more complicated: a cryptic note informs her that in order to save both her and Rose's lives, Isabel must complete the research Rose started before her disappearance.
What she finds is a paper trail that leads her across Italy and France, an enormous cursed emerald, and a chain of dark family secrets and betrayal. Can she put the 400-year-old mystery together before it's too late?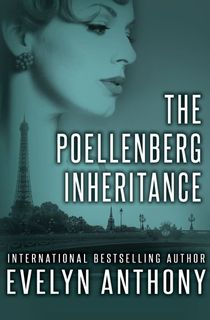 The Poellenberg Inheritance
Paula Stanley thought her father was killed in Russia in 1944, but her world is turned upside-down when she receives a call from a stranger which informs her that her dad is still alive, and wants to bequeath her a priceless treasure. He claims the Poellenberg Salt was given to him during the war, but someone else is after the centuries-old relic which is considered the most priceless treasure in Germany.
The matriarch of an aristocratic family claims the Poellenberg Salt was stolen from her when her home was looted by the Nazis, and the story's culmination in Paris will leave readers shocked. Fans of The Inheritance Game will enjoy the family mystery in this "nicely plotted [book] with plenty of romance and warmth and skullduggery" (The Scotsman).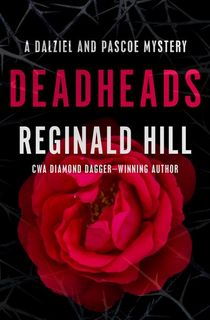 Deadheads
Patrick Alderman seems like any other successful accountant, but how did he really come by his fortune? He inherited his aunt's estate after her death, his wife's wealthy father left the couple a large sum of money, and seemingly coincidental mishaps caused his colleagues to drop like flies, buoying him to the top of the company at alarming speed…
As suspicion grows, Alderman's boss begins to think he's hired a serial killer. When CIDs Andrew Dalziel and Peter Pascoe begin to investigate, they wonder if this mild-mannered accountant could really be a killer? And if yes, then who is his next target?
11 Books With Estate-Driven Feuds Like The Inheritance Games