As Women's History Month draws to a close, we're spotlighting a few of our favorite female mystery writers—among the many—who make the genre we know and love so thrilling.
Throughout history, women have been dismissed as "the fairer sex"—deemed too fragile or emotional for high-intensity positions traditionally pursued by men. The real-life world of law enforcement is certainly struck by a scarcity of women. Wikipedia cites that roughly a tenth of all law enforcement officers in the United States are female, while FBI.gov offers a state-by-state breakdown of the disparity between male/female law enforcement employees (circa 2017). Such biases certainly course through literature, and, in particular, the hard-hitting, male-dominated world of crime fiction. To some, women simply can't adequately capture the motivations of criminals in order to craft a thrilling read. Fortunately, real mystery fans know the truth. And thankfully, authors like Agatha Christie, Ruth Rendell, Dorothy Uhnak, Ngaio Marsh, Dorothy B.Hughes, Dorothy Simpson, Margery Allingham, Mary Roberts Rinehart, Dorothy L. Sayers, and more refused to adhere to the status quo.
Near-everyone is familiar with the Queen of Crime, ; after all, she remains one of the best selling authors of all time. Yet a wide variety of female authors have written some of the best mystery fiction out there—from the gruesome to the quirky. The late , who passed away in May of 2015, is known for her elegantly crafted and deeply psychological novels that plumb the depths of the criminal mind. , who passed away in December of 2018, made a name for herself with her witty cozy mysteries set in New England. And internationally bestselling author Anne Perry reigns supreme in the hearts of many with her beguiling Victorian historical mysteries featuring Charlotte and Thomas Pitt.
We're thrilled to share with you a set of author videos that spotlight just a few of our favorite female mystery writers. Enjoy!
The Mistresses of Mystery: Pioneering Women Crime Writers
Susan Isaacs, Ruth Rendell, Susan Dunlap, and others discuss how women were regarded in the early days of their careers. From the women who came before them, to their desire to be heard, these authors discuss how they broke through gender biases to forge new ground in the genre.
Related: 10 Female Noir and Mystery Writers You Need to Read
Celebrate Women's Mystery Month
Laura Lippman, Jane Langton, and others talk about how they have come to be where they are in the mystery field. They also express gratitude for the female writers who came before them, and who, as Lippman puts it, "decided they were not going to shut up."
Related: 9 Fun and Quirky Whodunits by Female Mystery Authors
Of course, the videos above capture just a few of the many powerful female voices that make mystery fiction so thrilling, from the psychological thrillers of C.J. Tudor to the gripping procedurals of Val McDermid. The books penned by these exceptional authors should be celebrated all year long. And if there's any time to start, it's now.
Celebrate women in mystery by checking out works by the authors mentioned above!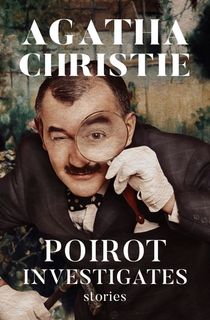 Poirot Investigates
In this charming short story collection, Agatha Christie's famed Belgian detective Hercule Poirot and his assistant, Captain Hastings, solve perplexing cases of murder and deceit.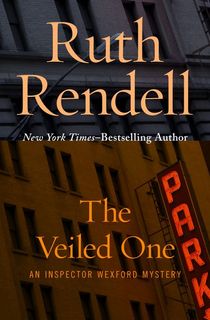 The Veiled One
Ruth Rendell is the award-winning author of multiple spell-binding reads. in The Veiled One, Rendell's Inspector Wexford searches for answers after an elderly woman is murdered.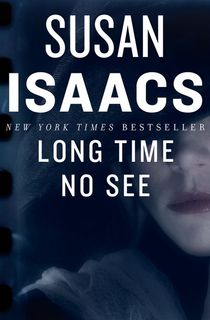 Long Time No See
Susan Isaacs' heroine Judith Singer returns in this bestselling suburban murder mystery set on Long Island.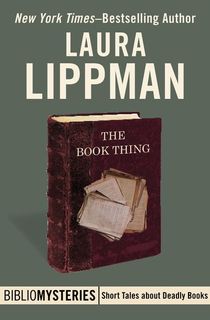 The Book Thing
New York Times bestselling author Laura Lippman delivers a clever bibliomystery featuring her beloved, and book-loving, private investigator, Tess Monaghan. In The Book Thing, a thief targets a local children's bookshop, making off with the shop's priciest books. Now it's up to Tess to track down the culprit and save the indie store.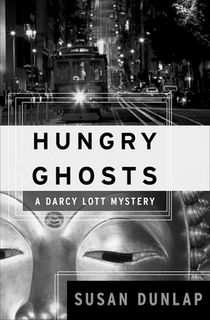 Hungry Ghosts
Anthony and Macavity Award-winning author Susan Dunlap combine "interesting details about Zen lore and San Francisco history" with "a fast-moving plot" in this "appealing" Darcy Lott mystery (Booklist).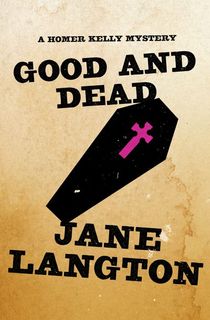 Good and Dead
Jane Langton's charming scholar/sleuth Homer Kelly investigates a series of deaths in a New England church congregation in this "agreeably malevolent" mystery that "comes to a spirited conclusion" (Publishers Weekly).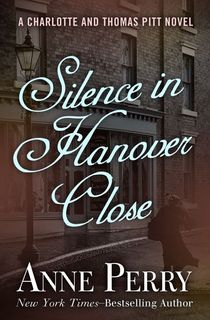 Silence in Hanover Close
Anne Perry is a New York Times bestselling author and the reigning queen of the Victorian mystery. In this "gripping and highly satisfying" entry to her beloved series, Inspector Pitt is charged with murder—and Charlotte Pitt is in a race to save him from the gallows (Publishers Weekly).