It's hard to imagine a world in which readers could be outraged, even offended, by the use of plot twists. But they were! In 1926, when Agatha Christie published The Murder of Roger Ackroyd, readers accused her of being "unfair" with her use of false clues, also known as red herrings.
Related: 10 Mo Hayder Books That Will Get Under Your Skin
Today, shocking twists and plot turns have become the norm. But the wealth of these writers' imaginations, like Gillian Flynn's Gone Girl or Paula Hawkins' The Girl on the Train, prove that even if we're expecting it, the mystery genre can still surprise us. Here are nine mysteries–from classics of the 20s and the golden age of mystery in the 40s and 50s, to contemporary novels of this decade–with surprise plot twists will keep you guessing.
1. The Yellow Room, by Mary Roberts Rinehart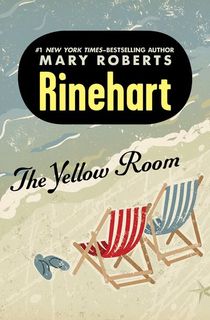 The Yellow Room
Rinehart is frequently referred to as America's Agatha Christie, even though her first book was published 14 years before Christie's first novel in 1922. Her later novel, 1945's The Yellow Room, is considered a classic of postwar mystery novels. At 24, Carol Spencer thought she'd be married, but with her fiancé shot down in the South Pacific, she finds herself accompanying her invalid mother to their summer home in Maine. Though the house is boarded up, they aren't alone—there's a corpse in the closet! Now, not only must Carol solve the crime, she must convince the police that she's not the killer.
2. Mischief, by Charlotte Armstrong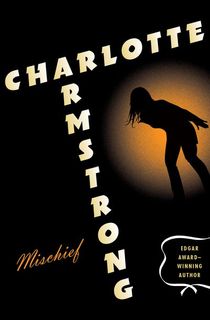 Mischief
We've all heard the story about a young babysitter who receives a call from a threatening man, and that threatening man turns out to be calling from inside the house! But what do you do when the babysitter herself is the person you have to be worried about? In this terrifying 1951 thriller from Charlotte Armstrong, Bunny's parents have entrusted their darling daughter to a young woman who may be totally deranged. The twists and turns of this classic are horrifying enough for any modern audience, making Mischief way ahead of its time.
Related: 8 Psychological Thriller Books That Will Torment You For Days
3. Green for Danger, by Christianna Brand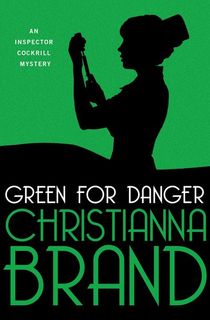 Green for Danger
Published during the golden age of mystery novels, Christianna Brand's Green for Danger takes WWII as its backdrop for a unique and cunning thriller. When a local postman dies at a rural English hospital as German air raids rage on, Inspector Cockrill is convinced it was no accident—it was coldblooded murder. Within the hospital Cockrill finds an impressive assemblage of potential murderers who are all doing their best to keep their heads above water in a dangerous and deadly time.
4. The Family Vault, by Charlotte MacLeod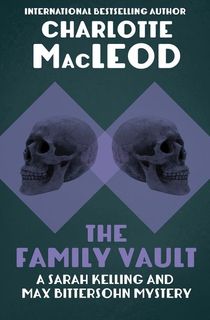 The Family Vault
If you're desperate for the mind games of a mystery, but not so interested in the gruesome violence of most thrillers, cozy mystery writer Charlotte MacLeod is for you. Equal parts mystery and comedy, The Family Vault introduces Sarah Kelling, a woman from a wealthy New England family about to bury Great Uncle Frederick in the family vault. But oops! It's already occupied! By a skeleton with rubies for teeth, no less. In the vault is the body of a Ruby Redd, a notorious burlesque dancer. If Sarah is to solve the mystery of the ruby corpse, she'll need the help of her friend, the art-fraud investigator Max Bittersohn.
5. The Murder of Roger Ackroyd, by Agatha Christie
The Murder of Roger Ackroyd
Detective Hercule Poirot is brought out of retirement by the niece of Roger Ackroyd, a man who's been found stabbed to death. Poirot's investigation reveals a large cast of characters (that could have inspired the board game Clue) who may have wanted Ackroyd dead, including his niece (Flora), Major Blunt, Colonel Carter, Miss Gannett, the butler, the housekeeper, and even our narrator, Dr. Sheppard. Though Christie scholars have long argued over whether or not The Murder of Roger Ackroyd should be considered her best work, fans of the genre were scandalized by Christie's use of false clues and 'red herrings' that kept readers guessing when it was published in 1926.
6. Gone Girl, by Gillian Flynn
Gone Girl
Told in alternating points of view from married couple Nick and Amy Dunne, this 2012 thriller was one of the most popular books of the year—spending eight weeks in the #1 spot on the New York Times bestseller list. The untrustworthiness of Nick, who is accused of murdering his missing wife, coupled with your confusion of Amy herself, who readers get to know through a series of journal entries, is to blame for the novel's twists and turns. Working as an allegory for the secrets of a marriage, critics compared author Gillian Flynn to the writer Patricia Highsmith for her blatant disregard for the stereotypical mystery novel plot points.
Related: 9 Classic Detective Fiction Novels Every Mystery Fan Needs to Read
7. The Blunderer, by Patricia Highsmith
The Blunderer
Most are familiar with Patricia Highsmith as the author of the Ripley novels (The Talented Mr. Ripley was made into a successful film starring Matt Damon in the title role in 1999), but she is also the author of 22 elegant mystery and thriller novels—including 1954's The Blunderer. Walter Stackhouse certainly wanted his nagging wife dead, but when she finally turns up a corpse he denies committing the murder. While under investigation he meets another man accused of killing his wife, Melichor J. Kimmel, and the detective who is determined to make his career and convict them both—no matter the cost—making it difficult to discern who the real criminal is in this novel.
Related: Poet of Apprehension: 12 Best Patricia Highsmith Books
8. Postmortem, by Patricia Cornwell
Postmortem
Crime writer Patricia Cornwell turned the mystery genre on its head with her creation of Dr. Kay Scarpetta, a hard talking medical examiner of Italian descent. 1990's Postmortem marks her first appearance. Tracking a killer who may be responsible for a series of strangulations in the area, Scarpetta uses the killer's own narcissism against him, planting a story about his body odor (!) with the media. Trusting her gut instincts may lead Scarpetta to her suspect, but it also puts her directly in harm's way. If you can't get enough of the thrilling plot twists in Postmortem, you're in luck. There are a total of eight Scarpetta novels to feast on.
9. The Girl on the Train, by Paula Hawkins
The Girl on the Train
Like Gone Girl, Paula Hawkins' 2015 novel The Girl on the Train was a smash success. The movie adaptation, starring Emily Blunt, hits theaters in October. Our narrator, Rachel, is anything but reliable. Though she takes the same route to work every day, as the novel goes on it becomes blazingly apparent that she harbors a dark obsession with Jess and Jason, a couple she spies on from the train. One day, she spots something unusual. And when Jess turns up missing, Rachel is convinced only she can solve the crime. But the truth about Jess (and Rachel) is far more complicated and disturbing than we first think.
Related: 11 Mystery and Thriller Books to Dive into This Summer
This post is sponsored by Open Road Media. Thank you for supporting our partners, who make it possible for Murder & Mayhem to continue publishing the mystery and thriller stories you love.
Featured photo of Leave Her to Heaven via Twentieth Century Fox