They might look impenetrable from the outside, but we're all well aware that prison breaks happen.
And we're more fascinated than ever at exactly how these inmates escape. Luckily, writers can use their imaginations to dream up the perfect get-out-of-jail plan, and we're here to read all about it.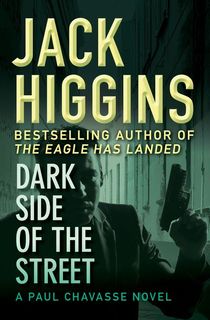 Dark Side of the Street
A terrifying wave of prison breaks has led to some of the U.K.'s most dangerous criminals escaping the confines of Scotland Yard. When the British Intelligence Service discovers it's the work of one man, known as the Baron, they employ veteran agent Paul Chavasse to catch the Baron before another one of Britain's most dangerous is released.
Related: 10 Must-Read Jack Higgins Thrillers
The Calling of the Grave
When psychotic serial killer Jerome Monk is finally brought to justice, his reign of terror against his teenage targets is over. But eight years later, Monk has escaped and is seemingly targeting those who were involved in the search of his victims' bodies. As he remains on the run, forensics expert David Hunter discovers Monk's crimes may not be what they seem, and he must uncover the truth before he and those closest to him become victims.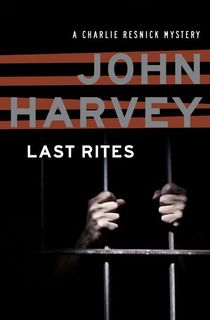 Last Rites
In jail for the past 13 years for the murder of his father, Michael Preston has become the model prisoner. When the warden at the prison allows Preston to go to the funeral for his recently deceased mother, things go smoothly … until he and his armed guard return to the jail. There, Preston makes a break and disappears into the city of Nottingham. As the city is under siege by drugs, gang warfare, and unhinged murderers, the escapee has found the perfect place to vanish.
Exact Revenge
Twenty years ago, Raymond White had it all. A self-made man with money, power, and a beautiful woman, he was close to political office when his life was suddenly derailed. A group of jealous rivals framed him for murder, and White is convicted and sentenced to life in a maximum security prison. When he befriends aging thief Lester Cole in the present day, they plot their escape. When he's on the outside, White sets about on revenge against those who stole his life.
Death Row Breakout: And Other Stories
An ex-convict, author Edward Bunker draws much of his literary inspiration from his own criminal and prison experiences. A multiple escapee from jail, Bunker's short story collection paints a realistic picture of life at San Quentin, where Bunker also served time. In the titular story, Roger is serving the remainder of his life on death row for the murders of a preacher and his wife, who were actually killed by police. To avoid the gas chamber, Roger must orchestrate the perfect escape.
Related: No Beast So Fierce: The Book That Got a Man Released from Prison
The Great Train Robbery
In order to pull off the biggest heist in his career, master thief Edward Pierce recruits a team that will ensure his plan is executed flawlessly. Included in the lineup is burglar "Clean Willy," who is currently incarcerated at Newgate prison, famous for being supposedly escape-proof. To complete the robbery, Pierce and his associates must figure out a plan to get Clean Willy out of the notorious prison without being harmed. This historical novel is based on the Great Gold Robbery of 1855.
Related: Hands Up! 10 Heists that Netted Millions (and Billions)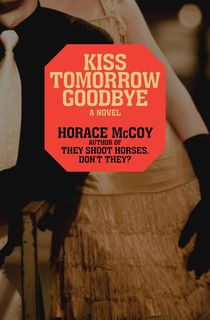 Kiss Tomorrow Goodbye
Ivy League graduate and criminal mastermind Ralph Cotter can't be kept in prison for long. With the same cold-hearted violence that landed him in the slammer, Cotter violently breaks out of prison. On the lam in a city where he knows nobody, Cotter has nothing to lose, no conscience to hold him back, and no limit to his twisted ambition. But in the midst of a criminal spree, he meets Margaret Dobson, a woman with the power to peel back the layers of his psyche and reveal the damaged soul.
The Shawshank Redemption (Different Seasons)
When Andy Dufresne is wrongfully convicted of the murder of his wife and lover, he is sent to Shawshank Prison to serve a life term. Among the corrupt prison run by a sadistic warden, he finds a friend in fellow inmate, Red. Andy continues to learn about prison politics. While this novella has one of the most memorable prison escape scenes, we won't give it all away.