Spring is in the air, and we're all looking for a riveting new read to get the blood pumping—ideally, at a price that doesn't break the bank. As your trusty partner in crime, we've done the sleuthing for you. We scoured the web to uncover the best book deals for the month of May 2020. From riveting mystery books to must-read thrillers by award-winning authors, the books below belong in your TBR pile—and they're all at prices that can't be beat! But act fast, detective. These cheap mystery books will be gone before you know it ...
Note: These deals were last updated on 5/1/20. Check back soon to get debriefed on next month's best book deals.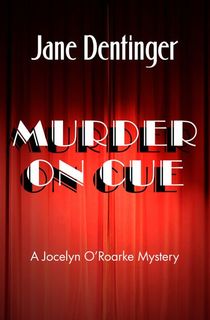 Murder on Cue
In the first book of the Jocelyn O'Roarke series, when a Broadway show's lead actress is murdered, her understudy must race to find the killer before it's too late.
Struggling actress Jocelyn "Josh" O'Roarke just got a real offer. Well, something resembling a real offer. Her old friend Austin Frost has written a play for Broadway and cast the glamorous Harriet Weldon as the lead. Not wishing to leave his old friend Josh behind, he has invited her to be Harriet's understudy. The role of understudy is a difficult one—and it becomes even more so when Harriet turns up dead and the police name Josh their prime suspect. With the NYPD breathing down her neck, Josh must find the people responsible while ensuring that the show will go on.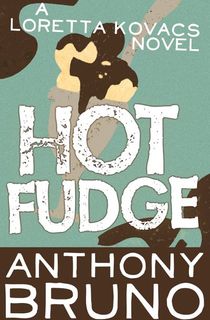 Hot Fudge
"Fans of comic mysteries should add Bruno to their must-read list, alongside Laurence Shames and Janet Evanovich" (Booklist).
The plus-size parole officer returns in this new novel by the author of Anthony Award finalist Devil's Food and Double Espresso. This time around, a sexy colleague "borrows" Loretta Kovacs's partner—and paramour—Frank Marvelli for an assignment in San Francisco, and jealous Loretta tails them.
Then Marvelli is kidnapped, and the women must team up to find him and nab the fugitive in question—a successful ice-cream entrepreneur...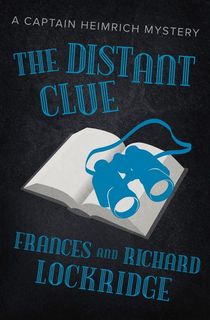 The Distant Clue
Secrets of the past lead to murder in the present in this Captain Heimrich whodunit from the authors of the "excellent" Mr. and Mrs. North mysteries (The New Yorker).
Capt. M. L. Heimrich of the New York State Police may not have the flash of hard-boiled city detectives, but there's no lead the intrepid investigator won't follow until his every hunch is satisfied...
Related: Rex Stout: Meet the Legendary Mystery Author Who Created Nero Wolfe
When secretary Enid Vance comes across the bodies of her employer, Homer Lenox, and the town librarian, Loudon Wingate, her discovery marks the beginning of a scandal that will shake the town of Van Brunt to its foundations.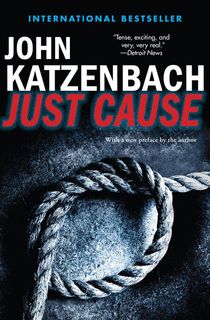 Just Cause
A reporter is the only hope for an innocent man on death row for murder—while the real killer roams free—in this "riveting, provocative" thriller (Publishers Weekly).
When burnt-out Miami reporter Matt Cowart receives a letter from a death row inmate pleading his innocence, he is tempted to dismiss it. But as the newspaperman digs into the case of Robert Earl Ferguson, an African American given the death penalty for the brutal slaying of a white girl, he begins to believe that Ferguson is the real victim of hate and prejudice. And if he doesn't act, the wrong man is going to be executed.
"Katzenbach is a skilled storyteller. . . . With admirable subtlety . . . [he] manages to address the disturbing issues of race and crime. . . . Powerful." —Chicago Tribune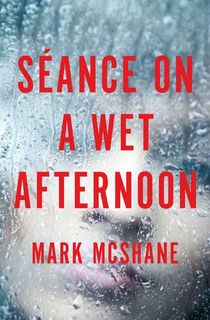 Séance on a Wet Afternoon
Hoping for notoriety, a struggling psychic kidnaps a child in this Edgar Award-nominated mystery.
Most so-called psychics disgust Myra Savage. She has no patience for their chintz and cheap tricks, for her power is real. Myra can see into other people's minds, can even sometimes sense the future, but she has never yet communicated with the other side. For that she needs the cooperation of great psychics, but she lacks the stature to attract their attention. To satisfy this burning need for fame, she and her husband concoct The Plan. Bill snatches a six-year-old girl from her schoolyard and pastes together a letter demanding ransom. After a few days of citywide panic, Myra will lead the police to the girl and the money, and all of London will know her name. When a criminal can see the future, what could possibly go wrong?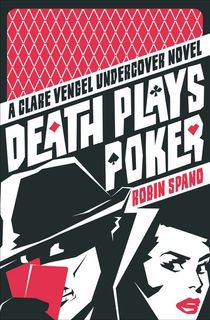 Death Plays Poker
Someone's making a killing at a major poker tournament—one dead player at a time—in this Canadian mystery featuring a young female undercover cop.
Every year, the Canadian Classic Poker Tour attracts tv cameras, scores of fans, and some of the most exciting players from the world of professional gambling. This year it has also attracted a serial killer. Players have been turning up strangled in their hotel rooms, and the Poker Choker's latest victim was an undercover cop sent in to catch the killer. But nothing stops the Poker Classic from playing on—no matter who folds.
Now young Toronto cop Clare Vengel is the Royal Canadian Mounted Police's last hope for bringing the killer to justice.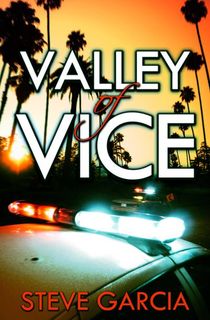 Valley of Vice
A hard-boiled thriller of dirty cops and deadly secrets set amid the downtown streets and hilltop mansions of Los Angeles.
When a burned body is found on a studio lot, Det. Salvador Reyes and his partner Det. Philippa Wallace are on the scene. The mystery deepens when they identify the corpse as a felon named Bartholomew Pearl who should have been in jail for shooting a fellow detective. Then a city official, Theodore Simons, is found dead of an apparent suicide.
Convinced the deaths are connected, and not everything is what it appears, Reyes and Wallace investigate.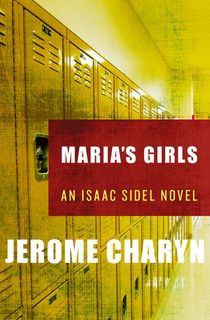 Maria's Girls
In debt to the mob, Sidel's sidekick brings hell to One Police Plaza.
For Detective Caroll Brent, special attention from Commissioner Sidel is not a good thing. Sidel's last pet detective, Manfred Coen, was killed by a gang of smugglers, and none of Sidel's favorites have had good luck since. But when Sidel taps Brent for an unusual assignment, the young cop can't refuse. As part of a feud with the head of the Board of Education, Sidel turns Brent into a one-man special task force to patrol the city's schools. The lonely, miserable, dangerous work is not Brent's only trouble. Ever since he made the mistake of marrying an heiress, he has been spending like mad to keep up with her lifestyle, borrowing money from the mob to keep himself in tuxedos on a detective's salary. When his money runs out, it's Sidel who will have to cover the debt.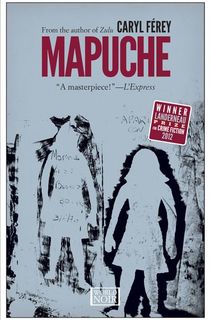 Mapuche
A Mapuche woman in Buenos Aires tries to solve a friend's murder in this Prix Landerneau-winning crime novel by the acclaimed French author of Zulu.
Related: Fatal Remedies: 23 Must-Read Donna Leon Mysteries
Twenty-eight-year-old Jana is a Mapuche, one of those indigenous "people of the earth" who were dispossessed when the Argentinean constitution turned them into outlaws overnight. A survivor of the Dirty War, Jana is now sculptor of a rare talent. But to make ends meet, she must also prostitute herself down at the docks. Her best friend, Miguel, a.k.a. Paula, is a transvestite who also works the docks. Jana and Miguel are connected, as if by a blood bond—so when Miguel disappears, it shatters Jana's fragile world.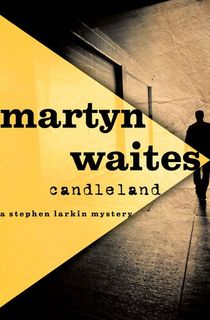 Candleland
A reporter combs London's underworld in search of a missing addict.
A hard-hitting series of anti-corruption articles and a new girlfriend mean that, for the first time since his wife and child were murdered, investigative reporter Stephen Larkin is happy in Newcastle. It's a shame, then, that his work is about to take him south. A friend of his, police inspector Henry Moir, has lost his youngest daughter, an HIV-positive heroin addict named Karen. Her last known location was London, which Larkin once called home, so Moir asks the reporter to act as tour guide to the capital's hellish underworld. They travel south together: a man whose life is coming together and one whose life is fraying apart. Karen lies deep within London's shadow world. To find her, they must descend to depths from which good men may never return.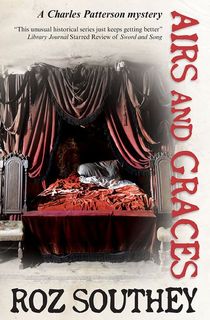 Airs and Graces
Musician and sleuth Charles Patterson watches a young woman flee a crime scene in this historical novel with "a chilling mix of murder and the paranormal" (Publishers Weekly).
January, 1737. Snow blankets Newcastle upon Tyne, and musician Charles Patterson is engaged in a snowball fight with his wife when he spies a young woman descending from a bridge to the mudflats below with the use of a rope. In short order, they hear screams from a shop on the bridge. Inside, the scene is grizzly. Someone has murdered the shop owner and his family, all except for one little girl.
"This pleasing latest case for Charles combines plenty of historical details, a teasing puzzle and a touch of the supernatural." —Kirkus Reviews
This post is sponsored by Open Road Media. Thank you for supporting our partners, who make it possible for Murder & Mayhem to continue publishing the mystery stories you love.