C.J. Tudor is having a pretty good year. Critics are raving about The Other People, the latest in Tudor's long line of twisted and unsettling psychological thriller novels. Tudor's been producing memorable psychological thrillers for years, but she's never been better at the things that have won her so many fans: The years-long arc of her mysteries, the immediacy of her family- and identity-driven plots, and the rich interiority of her memorable characters. The Other People is arguably Tudor's best work yet, but we won't be surprised if she tops it in a year or two. Take it from Kirkus Reviews: "Tudor just keeps getting better."
These are great reasons to get excited about Tudor's next novel. But seeing as The Other People just made its debut this January 2020, Tudor fans are likely facing something of a wait before they can get their hands on the fresh masterpiece. What are they to read in the meantime? They could work their way through Tudor's past hits, like The Hiding Place and The Chalk Man, but then what?
We're here to help you out. Below, we'll run down a killer list of mind-blowing thrillers by masters of the macabre and the mysterious. We'll examine some of the ways in which these great novels mirror Tudor's marvelous style, too. Like Tudor's work, the novels on this list make clever use of families, identities, and the passage of time. Many of these books work in detail within the minds of their characters. And, of course, these books all have the mysterious muscle and mind-bending power of Tudor's wild and wonderful plots.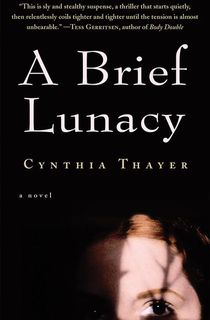 A Brief Lunacy
Like much of Tudor's best work, Cynthia Thayer's A Brief Lunacy makes the thrills a family affair. This is the story of a Maine couple who takes a stranded camper in for the night—only to find that he knows all about them and their schizophrenic daughter who recently escaped from a mental hospital. A Brief Lunacy is a hostage drama that unfolds in the victims' own home. It's an impressive effort from Thayer that Tudor fans will love.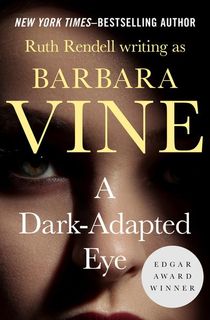 A Dark-Adapted Eye
We've long been big fans of Ruth Rendell's thrillers, and A Dark-Adapted Eye is an obvious choice for C.J. Tudor readers. This particular Rendell masterpiece peers back through the dark history of a high society family. Family connections and a mystery that has lived on for years are among the themes that connect A Dark-Adapted Eye to Tudor's work.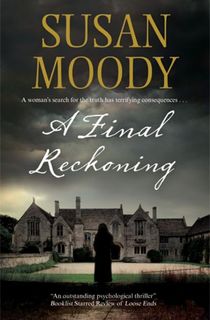 A Final Reckoning
In A Final Reckoning, Susan Moody's protagonist returns to England's Cotswalds to learn more about the murder of her sister, now more than 20 years in the past. Naturally, the story that she'd long heard turns out to be something less than perfectly accurate. C.J. Tudor fans will appreciate the way this novel combines a generational timeline with the personal pain of family connections.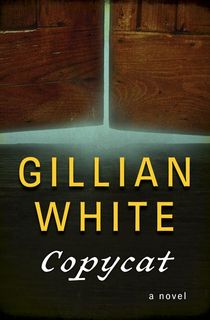 Copycat
Gillian White's Copycat builds on classic psychological thriller and horror tropes and adds a dose of C.J. Tudor-style interiority and emphasis on the interpersonal. Copycat is the story of two young girls who live next door and become close friends—perhaps a little too close, considering how creepy and unsettling their bond becomes.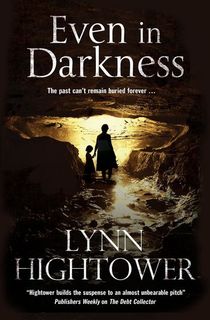 Even in Darkness
Mysteries and connections that span years make Lynn Hightower's Even in Darkness reminiscent of some of C.J. Tudor's work. But there's also plenty here to celebrate as unique, including Hightower's use of a televangelist as a main character. A serial killer and a TV preacher don't make the sort of pairing that you see every day in thriller fiction, but the choice feels natural once Hightower's plot starts coming together.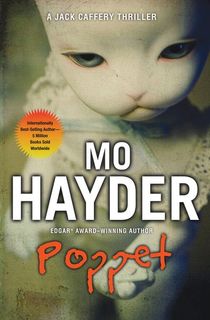 Poppet
Mo Hayder's Poppet mixes horror elements into a psychological crime thriller that should interest fans of C.J. Tudor's work. Poppet stars Jack Caffery, the British detective protagonist who recurs throughout Hayder's body of work. The case this time borders on supernatural, at least until Caffery can prove otherwise: A mysterious series of killings near a mental hospital may be the stuff of ghost stories, but they could also be the work of a former inmate.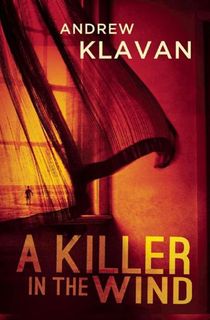 A Killer in the Wind
Andrew Klavan's unsettling novel A Killer in the Wind makes clever use of interiority and the unreliability of its narrator. A Killer in the Wind is the story of an NYPD officer who is haunted by dreams and memories after working a disturbing sex crimes case years ago. When the face of a murder victim matches the face of a woman who haunts his dreams, the borders between truth and madness become even more blurry.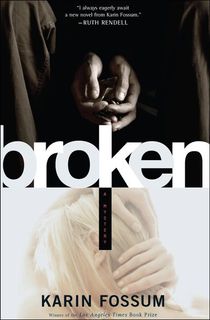 Broken
Karin Fossum's Broken is a mind-bending thriller about an author who awakens to find an unwritten character holding her hostage. It's a fever-dream version of Stephen King's Misery with plenty of C.J. Tudor-style interiority thrown in.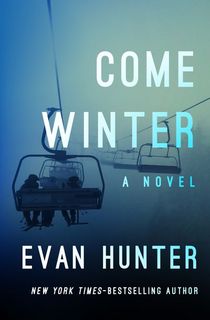 Come Winter
Set at a luxurious ski resort, Evan Hunter's Come Winter has a whole lot of the stuff that C.J. Tudor fans crave. Personal and family connections abound, and the past plays a dark and essential role. At the center of the story are two men with a shared secret and a woman who threatens to destroy everything.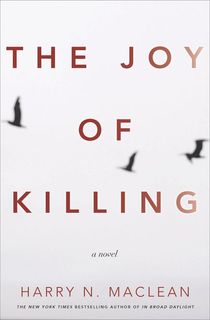 The Joy of Killing
Harry N. Maclean built his career in true crime, but The Joy of Killing shows that his range isn't limited to nonfiction. The Joy of Killing puts Maclean's knowledge of the criminal mind to work within the psychological thriller genre. The humanity and interiority of Maclean's characters—and the mind-bending psychological nature of the plot—will remind fans of C.J. Tudor's work.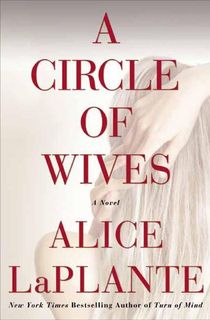 A Circle of Wives
A Circle of Wives is big on family drama and dark pasts. It begins with the demise of a prominent doctor and quickly builds into something more complex and disturbing. The popular family man turns out to have been more of a families man: He's got a few secret wives and families scattered around, and more secrets to find.
Silent Patient
If you still haven't read Alex Michaelides' celebrated crime thriller The Silent Patient, this is your reminder to get moving on that. Michaelides' novel is a whydunnit: Why would a famous painter shoot her fashion-photographer husband in the face five times, then give the silent treatment to every investigator, psychologist, and lawyer she meets afterwards?
The Lying Game
The Lying Game is a psychological thriller that's chock full of the sorts of dark personal histories and dormant mysteries that form the foundation of so many C.J. Tudor novels. Ruth Ware spins the tale of four childhood friends who honed their skills for deception with a childhood "lying game." Reunited years after the murder of one girl's father, the four friends are set on a collision course with their past—and each other.
Featured image from cover of "The Taking of Annie Thorne" by C.J. Tudor