Hloermt kfaaovh rh tivzg ufm! If you can read that sentence, chances are you already know that what it says is true—and it's just as likely that you'll love reading any of these amazing puzzle mystery books, which combine the thrill of a great mystery with the fun of solving complicated puzzles.
There are ciphers and treasure maps, word games, crossword puzzles, and more within the pages of these intriguing books. From new tales like Tuesday Mooney Talks to Ghosts, in which an eccentric loner sets out on a citywide treasure hunt in Boston, to classic whodunits like The Westing Game, there are books on this list to intrigue and delight every kind of puzzle-obsessed armchair detective.
Related: 13 Mystery and Thriller Books That Inspired Films
You'll be unraveling puzzles and decrypting clues right alongside these sleuths in no time. And if you can't decipher that first sentence, we've given you a hint at the end of this list…*
Tuesday Mooney Talks to Ghosts
In this spellbinding new release from Kate Racculia, a dead billionaire in Boston by the name of Vincent Pryce leaves behind an epic citywide treasure hunt that leads to his fortune—with clues inspired by Pryce's favorite author, Edgar Allan Poe. Tuesday Mooney is an eccentric loner who spends her time watching repeats of Twin Peaks and X-Files, but she just may have what it takes to crack the codes and find Pryce's treasure—with a little help from her ragtag team of fellow misfits. There's just one catch: to get the prize, Tuesday and her friends will have to face the ghosts of their past…
The Westing Game
Tuesday Mooney Talks to Ghosts is filled with nods to popular culture, including references to this Newbery Medal-winning classic by Ellen Raskin. Another story of a dead billionaire leaving his fortune to whoever can solve a particularly baffling and high-stakes puzzle, The Westing Game sees the heirs of paper magnate Sam Westing divided into teams, each of which is given only partial clues to solve the puzzle and inherit his fortune. The genius of The Westing Game is how Raskin makes the reader into one of the game's participants, forcing you to piece together the clues yourself.
Mr. Penumbra's 24-Hour Bookstore
Named one of the Best Books of the Year by NPR, the Los Angeles Times, and the San Francisco Chronicle, this mystifying tale tells of a bookstore that holds secrets that go well beyond its unusual name and odd owner. Readers will relish solving the puzzle alongside the novel' protagonist Clay Jannon, a web designer who has taken a job at the eponymous bookstore during the Great Recession.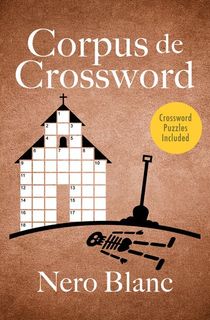 Corpus de Crossword
Nero Blanc's beloved mysteries are perfect for sleuths with a fondness for crossword puzzles. The series, penned by husband and wife writing team Steve Zettler and Cordelia Frances Biddle, follows private investigator Rosco Polycrates and crossword editor Anabella Graham. Together, the sleuthing duo reads the clues and fills in the blanks to catch killers and solve mysteries. In addition to a great case to crack, each book also includes crossword puzzles for readers to solve. In Corpus de Crossword, contentious construction at the old Quigley homestead screeches to a halt when a female skeleton turns up in the nearby garden. Now Polycrates and Graham must navigate the tensions of this insular Massachusetts community if they hope to get to the bottom of this case.
Related: 7 Mystery Books About Books About Books (and That's Not a Typo)
Postern of Fate
Agatha Christie is the Queen of Crime for a reason—she knew how to craft one head-scratcher of a case. Though not as well-known as her other literary creations, husband-and-wife detective duo Tommy and Tuppence are at the center of this bookish final volume in the celebrated author's life. No longer young themselves, Tommy and Tuppence have moved into a house overflowing with books—books that contain one last mystery, if the two detectives can piece together the clues.
Related: 7 Thrilling Agatha Christie Adaptations That Hit the Mark
Magpie Murders
In this mystery-within-a-mystery tale and paean to Agatha Christie, author Anthony Horowitz makes the reader the detective. A long-suffering editor searches for clues within an eccentric mystery author's most recent manuscript—but the draft is far more than mere fiction. Susan soon realizes that the novel may have ties to an actual murder. By weaving an unsolved case into the pages of an Agatha Christie-style cozy mystery novel, Horowitz gets to have his cake and eat it, too—and so do the readers, who wind up piecing together the clues of both mysteries as they go.
The 7 ½ Deaths of Evelyn Hardcastle
Every night at Blackheath House, Evelyn Hardcastle is murdered at precisely 11pm. And she will keep getting murdered, every day, until Aiden Bishop can identify the killer and break the cycle. There's just one catch: Every day, Aiden wakes up in the body of a different guest. One of them must be the killer, but which one? It's a murder mystery twist on Groundhog Day—or, if you'd like a more recent example, Happy Death Day—that will leave readers trying to solve its many puzzles before the day resets and ignites an eerie murder mystery once again...
Related: 14 Supernatural Thrillers That Will Give You the Chills
The Name of the Rose
Umberto Eco is a renowned semiotician, so it's not surprising that his peek into 14th century monastic life should be wrapped around a cunning mystery and peppered with substitution ciphers, codes written in invisible ink, and a string of mysterious deaths that match the seven trumpets of the Apocalypse. Crammed full of witty riddles and complex metaphors, think of The Name of the Rose as a Dan Brown novel for armchair scholars and puzzle addicts.
Related: 12 Enchanting Ellis Peters Books for Every Kind of Mystery Fan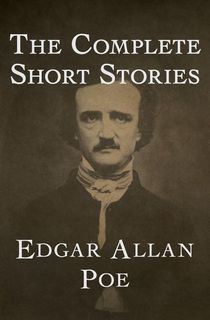 The Complete Short Stories
Edgar Allan Poe is widely credited as one of the first, if not the first, mystery writers in the Western world, and he excelled at dreaming up truly confounding short stories. Dive into The Complete Short Stories to satisfy your curiosity, whether you want an introduction to Poe or you're a hardcore fan looking to do a deep dive into his oeuvre. Though it's hard to choose a favorite, we recommend the classic story "The Gold-Bug," in which a man who was bitten by a mysterious insect must decipher a secret message that may lead to buried treasure.
Related: A Case for Detective Short Stories
Midnight at the Bright Ideas Bookstore
There are lots of books and bookstores on this list—it's almost as if there's a significant overlap between people who love puzzles and people who love books! In Midnight at the Bright Ideas Bookstore, a mysterious death in a bookstore kicks off a bibliographic mystery that allows the reader to decode a book cipher along with the novel's protagonist—complete with codes set into the formatting of the book itself.
A Clue for the Puzzle Lady
The first in Parnell Hall's long-running series of Puzzle Lady mysteries, A Clue for the Puzzle Lady comes with an interactive crossword puzzle that will help the reader uncover the identity of the killer. Cora Felton is the titular Puzzle Lady, whose popular puzzle column is syndicated in many major newspapers. When a body shows up in the local cemetery along with a cryptic clue, it turns out that Cora also has a knack for solving murders.
*Still can't figure out what that first sentence was? We'll give you a hint: it's written in a simple substitution cipher called the Atbash cipher in which letters are substituted based on an inverted alphabet (so A is Z, B is Y, and so on).