One of the most decorated mystery writers in America, Clark Howard was born in Tennessee and grew up as a ward of the state, bouncing from foster home to foster home in Chicago's rough-and-tumble Lower West Side. He became an amateur boxer and, within a few years, a juvenile delinquent who was sent to reform school.
Howard joined the Marines when he was 17 and was one of only eight survivors of a platoon that fought in the bloody Punchbowl battle during the Korean War. After he was discharged, he went to journalism school at Northwestern University but dropped out after one of his professors deemed his writing "undisciplined and of no commercial value." What that professor didn't know was that Howard had already sold two stories by then…
In the years since then, Howard published more than 20 books and over 200 short stories, spanning genres from the sweeping historical fiction of his novel Dirt Rich to military fiction and true crime, including Zebra, his Edgar Award-nominated account of the racially charged "Zebra murders" that shocked San Francisco in the 1970s.
More than anything else, though, Clark Howard is known as a mystery writer. A favorite of readers of Ellery Queen's Mystery Magazine and Alfred Hitchcock's Mystery Magazine, Howard won the Edgar Award, not to mention five Ellery Queen Readers Awards and the Derringer Award, handed out by the Short Mystery Fiction Society to authors who have advanced the form.
A member of the Mystery Writers of America, Howard's work has been adapted to both the big and small screen, including the 1987 film The Big Town, adapted from his book The Arm, and choice episodes of Alfred Hitchcock Presents. Before his death in 2016, he made his home in Palm Springs, California. Howard was awarded a Star on the Palm Springs Walk of Stars in 2011 for his contributions to American literature. Ahead, find our roundup of Clark Howard's best gritty mysteries that justify his reputation as an unparalleled crime fiction author.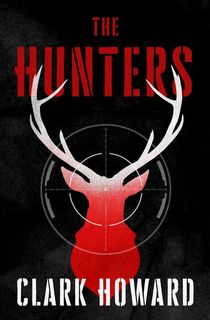 The Hunters
Four men from the suburbs with seemingly simple lives and unlikely secrets all set out on a back-to-nature hunting trip. There's just one problem: one of them is a murderer who took out an LAPD detective with a sniper rifle. What was supposed to be a relaxing trip suddenly turns into a terrifying game of predator versus prey in this thriller from the author that Publishers Weekly called "a superlative storyteller."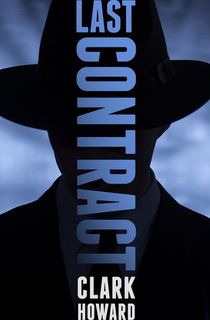 Last Contract
Being a hitman isn't easy. A hired gun with a clean record and not even so much as a traffic ticket to his name, George Trevor has nevertheless grown tired of the life. A stray cat and a hospital stay that leads to romance make him long for retirement from the mysterious agency known only as The System. There's only one problem: The System doesn't accept resignations. George will always be indebted to the agency—as long as he's still breathing, that is.
Related: A Perry Mason Mystery: How Erle Stanley Gardner Created a Mystery Classic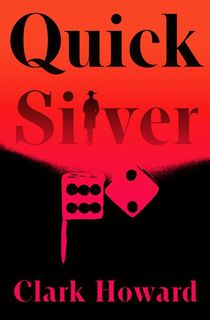 Quick Silver
Beginning in the wake of the First World War, this "intense, deeply haunting" (Publishers Weekly) tale of love, murder, and greed spans decades and crisscrosses the nation, from Virginia City to Las Vegas, as the lives and loves of fictional characters intersect with historical figures such as Bugsy Siegel. The result is "an entertaining and nicely turned plot" that is "skillful and well-researched" (Kirkus Reviews).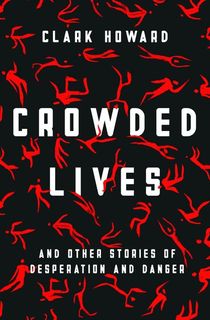 Crowded Lives
Clark Howard was a regular contributor to magazines, and his short fiction won him numerous accolades throughout his career. Now, nine of his best stories are collected in Crowded Lives, following a rogue's gallery of protagonists who have all "been around the block, made more than their share of mistakes, and taken their lumps, usually without complaint" (Kirkus Reviews). Drawing on Howard's own background as an ex-Marine, a former juvenile delinquent, and an amateur boxer, these gritty crime stories all carry the unmistakable verisimilitude of the streets.
Related: An Interview with Celebrated Crime Author (and Real-Life Private Investigator) Patrick Hoffman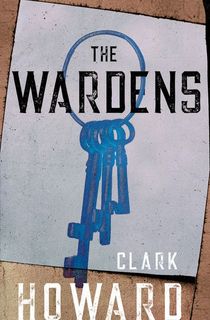 The Wardens
Plenty of crime and mystery novels find their characters behind bars sooner or later—but few of them follow the lives of the jailors. Dru is the daughter of a prison warden, part of a family legacy intended to keep inmates behind bars in the early part of the 20th century, when prisoners were often treated with outright brutality. As Dru finds herself in relationships and conflicts with men on both sides of the law, The Wardens traces the history of the American penal system across generations of those who hold the keys.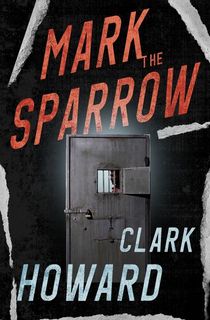 Mark the Sparrow
A three-time loser, Weldon Whitmen finds himself behind bars after being convicted of a series of robberies and bizarre sex crimes that he supposedly committed while on parole. If his conviction isn't overturned, Whitmen faces the gas chamber. On his side are a crusading journalist who is also involved in a relationship with Whitmen's ex-wife, and a law librarian who finds herself drawn to Whitmen's charms. Together, they try to prevent Whitmen's execution…but time is running out.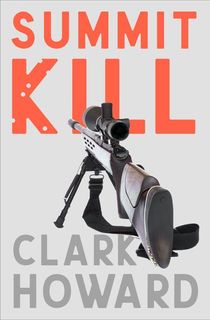 Summit Kill
Herr Inman, the antagonist of Summit Kill, is basically a James Bond villain. "You've ruined the most perfect plan for world domination ever devised," he frets when things don't go according to plan, in a scheme that involves assassinating several world leaders (including the Pope) and dropping atom bombs on a number of cities. While all that may sound like a big jump from Clark Howard's usual gritty, street-level thrillers, this highly charged political actioner shows off the range that Howard is known for.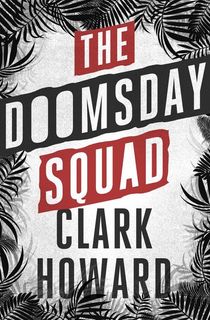 The Doomsday Squad
This action-packed World War II novel follows seven men who volunteer for a suicide mission to act as decoys and draw enemy fire while a Japanese submarine base is destroyed. While they think they know what they're getting into—and what they're giving up—when they volunteer for the mission, they soon find themselves in over their heads and facing odds even greater than those they expected. Will any of the men survive?
Related: 11 Free Mystery Audiobooks on YouTube You Can Listen to Right Now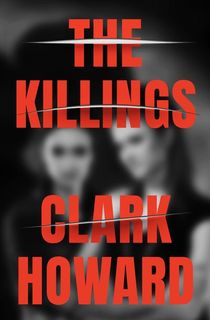 The Killings
This is "the kind of book you read at the point of a switchblade—seemingly faster than you can turn the pages," Kirkus Reviews said of this "taut shocker" that's due out in late June (The Boston Globe). When a pair of twins are brutally murdered in Los Angeles, two LAPD detectives clash over the right way to solve the case, while the life of a suspect hangs in the balance.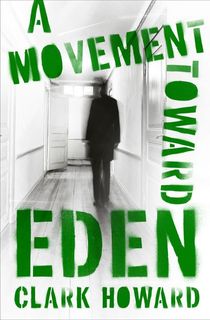 A Movement Toward Eden
When the wealthy husband of a beautiful actress goes mysteriously missing, the most likely answer is kidnapping. It isn't Devlin's normal beat, but he takes the case and quickly finds himself in the crosshairs of the kidnappers—a shadowy group called the Eden Movement that has plans not just for their hostage, but for the entire world.
Related: 20 Sizzling New Mystery and Thriller Books We Can't Wait to Read This Summer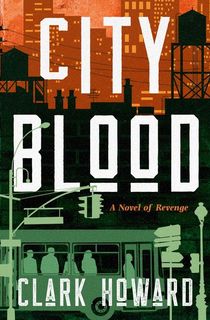 City Blood
Publishers Weekly calls City Blood a "graphic depiction of urban and emotional decay" that "carries a powerful, lasting punch." When Joe Kiley's partner is killed during an unauthorized stakeout, Kiley sets his sights on revenge, and soon finds himself drawn deep into the world of organized crime in this gritty story coming in late June.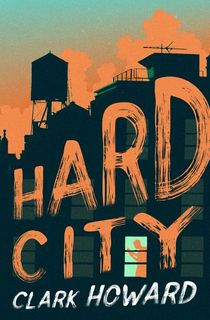 Hard City
Clark Howard has frequently drawn upon his own background for his stories. But none of his other books are as autobiographical as Hard City, a tale of hope and despair in 1940s Chicago. Richie is a young man who has been failed by the system. Facing abusive foster homes, brushes with the law, and even war, his moments of hope for a better life come in the form of a kindly boxing coach who helps him to see something more than the brutality that surrounds him.
This post is sponsored by Open Road Media. Thank you for supporting our partners, who make it possible for Murder & Mayhem to continue publishing the mystery stories you love.
Featured image: Clarkhoward-author.com