There are few things more thrilling to readers than a good mystery. From crime fiction to suspense and intrigue, mysteries provide an exhilarating adventure. In honor of Women's Mystery Month—our own spin on Women's History Month—we have compiled a list of some of the best classic female writers in the genre, based on your favorite contemporaries. From whodunits to electrifying thrillers, these works have introduced some of the most recognizable figures in fiction. Spanning continents and time periods, each writer has left a lasting impression on the readers and the genre. Keep reading to see our read alike recommendations!
If you like Jacqueline Winspear, read Catherine Aird.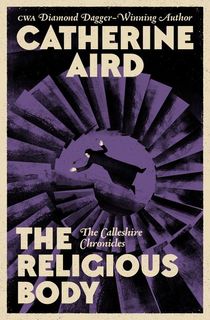 The Religious Body
Both Jacqueline Winspear and Catherine Aird were deeply influenced by the tribulations of war. Winspear's Maisie Dobbs won an Agatha Award for Best First Novel in 2003—and with good reason! The quirky personality of the protagonist in the Maisie Dobbs series, which currently spans 15 novels—the 15th of which will be published at the end of the month, was well-received by critics who applauded Winspear's combination of genres while maintaining a World War I backdrop for the story.
Similarly, Catherine Aird's The Religious Body involves topics of gender, war, and mystery. The first book in Aird's Calleshire Chronicles series, Inspector C.D. Sloan of the Calleshire police force must take on an investigation in the unlikeliest of places: a convent. When Sister Ann is murdered at the Convent of St. Anselm, Inspector Sloan, and his assistant Detective Constable Crosby, must uncover who killed the nun and why. Because the murder occurs post-WWII, tensions are already high and both parties have preconceived notions about each other. Like Winspear, Aird uses an unconventional structure for the story—heavily relying on dialogue—that will lead you to a shocking conclusion.
Related: 9 Delightful Cozy Mysteries for the Aspiring Poirot or Miss Marple
If you like Lisa Gardner, read Ruth Rendell.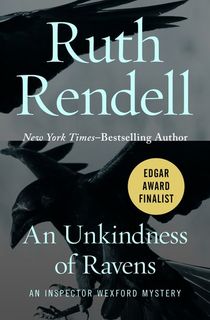 An Unkindness of Ravens
Suspenseful reads from the perspective of a detective? Sign us up! While we always enjoy seeing beloved detectives like Sherlock Holmes cracking a case, there are so many other crime-solving characters to meet. One such detective is D.D. Warren. New York Times-bestselling author Lisa Gardner's Find Her is the thrilling tale about an abduction case. Seven years ago, Flora Dane was kidnapped and held captive for over a year. Now, remarkably free from her captor's hand, Flora is attempting to reconnect with what was once her normal life. But when Flora is again taken, Detective D.D. Warren is brought in to investigate a scene that ends in murder. Is Flora seeking revenge on other kidnappers?
If you're a fan of Lisa Gardner and her many thriller series, then you'll love Ruth Rendell. In An Unkindness of Ravens, upon the insistence of his wife, Inspector Wexford looks into the disappearance of a neighbor's husband. Despite the initial suspicion that it was another predictable case of an affair between a middle-aged man and a younger woman, Wexford must undergo a different type of investigation when his neighbor is found dead. And when another man is found stabbed in his car, Wexford knows these two murders are no coincidence.
If you like Ellery Adams, read Dorothy L. Sayers.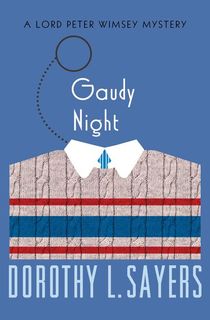 Gaudy Night
Mysteries involving amateur sleuths are simply delightful. With over 35 books to her name, Ellery Adams is one of the most popular contemporary cozy mystery authors around. In the first novel in her latest series, The Secret, Book, & Scone Society, everyone shows up to Miracle Springs, North Carolina in order to find spiritual healing. This was the case for Nora Pennington who, in an attempt to heal herself from the trauma of her past, ended up staying in the picturesque town and running her own bookstore where she hand picks books for her customers. But when a man who seeks her help never makes it to their appointment and is instead found dead on the train tracks, Nora can't accept the cause of death: suicide. Taking matters into her own hands, Nora and three of her friends decide to do some sleuthing to uncover the truth—forming The Secret, Book, & Scone Society in the process.
If you're looking for more great female amateur sleuths, master Dorothy L. Sayers is a wonderful author to turn to. One of her most popular novels, Gaudy Night, introduces readers to mystery writer Harriet Vane who finds herself wrapped up in suspense. After attending her college reunion at Oxford University, Harriet receives offensive drawings and an ominous letter. Upon arriving home, the Dean contacts her to ask for her help in a solving a string of vandalism and anonymous letters. She reluctantly returns and agrees to help, conducting her own investigation until the simple case of vandalism begins to surmount to something much more sinister. Knowing she could use a helping hand, she enlists "gentleman sleuth" Lord Peter Wimsey to assist her.
If you like Joanne Fluke, read Patricia Wentworth.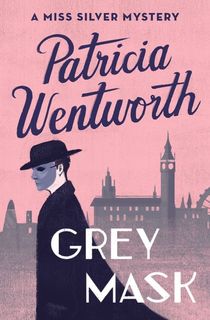 Grey Mask
A fan of cozy mysteries? Look no further: These two authors have produced some of the best in the genre.. Joanne Fluke's Hannah Swensen series made her a household name—with the stories even being adapted into five movies for a Hallmark Channel series called Murder, She Baked. And while Joanne Fluke has made the eccentric Hannah Swensen one of the most well-known modern sleuths, a century prior Patricia Wentworth was doing just that with Miss Silver. Her Miss Silver series, which spans 32 books, introduced the governess-turned-detective during the Golden Age of true crime. Both authors feature female detectives who switch their occupations in order to get the job done. In the first book of the Hannah Swensen series, Chocolate Chip Cookie Murder, Hannah must manage her popular bakery while also trying to clear her name after Ron LaSalle, the delivery man from the Cozy Cow Dairy, is found dead behind Hannah's bakery.
In Patricia Wentworth's Grey Mask, the first book in the Miss Silver series, Charles Morary returns after several years abroad.i Upon his return, Charles discovers a criminal gang in his old house plotting to steal heiress Margot Standing's fortune and then kill her. Before Charles decides to contact the police, he realizes that Margaret—his ex-fiancée who left him at the altar—is one of the people in the room. Concerned about Margaret's involvement, Charles goes to Miss Silver to uncover what is going on. In order to do this, Miss Silver must attempt to expose the ringleader of the operation: the man in the grey mask.
Related: 11 Hallmark Mystery Movies for a Night of Cozy Thrills
If you like Deborah Coonts, read Eileen Goudge.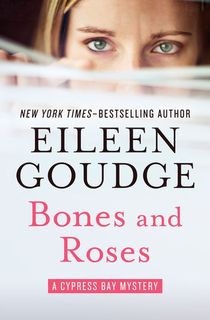 Bones and Roses
Hopping back across the pond, our next two authors' stories involve both romance...and murder. In Wanna Get Lucky?, by Deborah Coonts, a young woman plunges to her death in front of Las Vegas' Treasure Island Hotel during the pirate show. Everyone believes that it is another suicide…everyone except Lucky O'Toole. Head of customer relations at the Babylon mega casino, Lucky has plenty of things that need her attention—from an awards show to a convention. But that won't stop her from solving this case. To add to her to do list? A new romance may be blossoming with her best friend, Teddie. But is she ready to take things to the next level?
If you enjoy the non-stop action (and chaos) in Deborah Coonts' novels, you'll love New York Times-bestselling author Eileen Goudge. In the first book in her Cypress Bay Mysteries series, Bones and Roses, we're introduced to Tish Ballard—the owner of Rest Easy Property Management located in the seaside town of Cypress Bay, California. The property soon welcomes their first celebrity tenant, the charming and beautiful actress Delilah Ward. Unfortunately, the young star turns up dead and one of Tish's family members is a suspect. Fearless Tish becomes an amateur sleuth in order to clear her family's name (and her own), but it is easier said than done—on the case is her high school crush, Detective Spence Breedlove. During her own investigation, Tish is thrown into Delilah's former world—complete with a sexy co-star,a predatory director, and an eerie personal assistant. Before Tish realizes, her own life is at risk. But she won't go down easily—she has a killer to catch.
If you like Sara Paretsky, read Margery Allingham.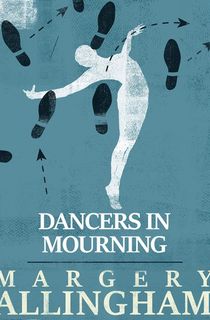 Dancers in Mourning
Not all that glitters is gold—and that's also true in Tinseltown. Our next two writers set their stories amongst the glitz and glamour of the entertainment industry with a sprinkle of mysteries to be solved. Sara Paretsky is well-known for her timely and fresh mysteries involving the acclaimed detective V.I. Warshawski, and her 18th book in the series, Fallout, is no exception. The novel still maintains its intrigue and suspense, as the detective's new case leads her to Kansas where she must follow the trail of a videographer and a former film star who have disappeared. She travels from Kansas University to the small town of Lawrence where the trail grows cold. Through her investigation, V.I. discovers that back in 1983 the film star, Emerald Ferring, was involved in a peace demonstration at a missile site. V.I. must figure out how the past is connected to the crimes of the present...and quickly, as time is running out and no one is safe—not even our detective.
Margery Allingham and her work have served as an inspiration for many modern mystery authors. An English novelist during the Golden Age of Detective Fiction, Allingham is best remembered for creating gentleman sleuth Albert Campion. In Dancers in Mourning, Albert Campion is called in to investigate a number of hoaxes targeted at star dancer, Jimmy Sutane. Starring as the lead in the successful musical based on the memoirs of "Uncle William," these "pranks" have begun to affect Jimmy's performance and reputation. Before Campion can get to the bottom of it, a starlet of the musical is killed and changes this investigation to one of murder. As the evidence begins to pile up, everything suggests that Jimmy is the killer. Was Jimmy trying to get rid of the competition, or is he being set up?
Related: Queen of Crime: Margery Allingham's Mystery Novels Still Hook Us Today
This post is sponsored by Open Road Media. Thank you for supporting our partners, who make it possible for Murder & Mayhem to continue publishing the mystery stories you love.
Featured image from "Messenger of Truth," by Jacqueline Winspear