Born in 1893, Dorothy Leigh Sayers stands today as one of the greatest authors of the Golden Age of Crime Fiction. She was a founding member and early president of London's famed Detection Club, crafting the organization's induction oath ritual. The house on 24 Great James Street in London where Sayers lived from 1921 until 1929 bears a blue English Heritage plaque commemorating her residence.
Sayers' best known literary creation was the aristocrat and amateur detective Lord Peter Wimsey, who appeared in nearly a dozen novels, plus a number of short stories and stage plays. Her stories have also been adapted for the big and small screen. Between 1972 and 1975, BBC aired a series of Sayers adaptations called The Lord Peter Wimsey Mysteries, starring Ian Carmichael as Lord Peter. In 1987, BBC aired another adaptation called A Dorothy L. Sayers Mystery with Edward Petherbridge portraying the gentleman sleuth.
Related: 9 Classic Detective Fiction Novels Every Mystery Fan Needs to Read
Though most famous for her crime fiction and her connections to fellow Golden Age authors like Agatha Christie, G.K. Chesterton, and E.C. Bentley, Sayers' tireless pen also produced poetry, essays, and letters. She counted among her famous literary friends the likes of T.S. Eliot and C.S. Lewis. Asked to identify her own best work, Sayers was inclined to say that it was her translation of Dante's narrative poem Divine Comedy, for which she taught herself old Italian. Sayers completed the first two parts, and was still at work on Paradise at the time of her death in 1957.
The daughter of the headmaster of Christ Church Cathedral School, Sayers was a lifelong Christian humanist who was fond of saying, "the only Christian work is good work, well done." Toward the end of her life, she wrote several plays for the stage, including The Man Born to be King, which generated controversy for depicting the voice of Christ speaking in modern English.
Related: 10 Modern and Classic Mysteries for Dorothy L. Sayers Fans
Set in-between the two World Wars, the Lord Peter Wimsey mysteries remain Sayers' best-known and most impactful contribution to the world of crime writing—they are elegantly-constructed, charming fictions that incorporate flashes of realism by featuring issues of the moment, including women's education and the care and health of war veterans.
Curious to dive into Sayers' work and meet her famed gentleman sleuth? Here are nine of Sayers' best Lord Peter Wimsey mysteries for your reading pleasure.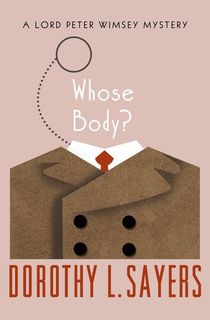 Whose Body?
Sayers wrote the first Lord Peter Wimsey mystery while working as a copywriter at Bensons, a prominent London advertising firm. A British aristocrat who suffers from what today we would call PTSD in the wake of the Great War, Lord Peter becomes involved in the baffling case of an unidentified body that shows up in the bathtub of an architect, naked except for a pince-nez. It's the first time that audiences are invited along on a mystery with Lord Peter Wimsey, but it will be far from the last…
Related: The 30 Best Female Detectives and Amateur Sleuths in Mystery Fiction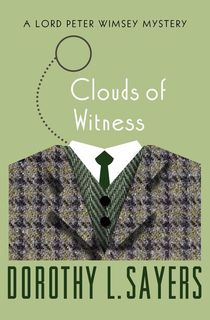 Clouds of Witness
While returning to England, Lord Peter Wimsey is shocked to learn that his own brother has been arrested for murder! With all the evidence against him, it's up to Lord Peter to prove his brother's innocence while finding the real culprit in Sayers' second devilishly clever Lord Peter Wimsey mystery.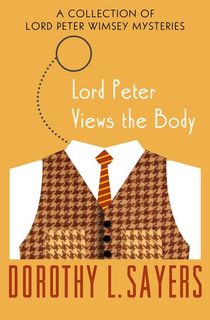 Lord Peter Views the Body
Most of Dorothy L. Sayers' Lord Peter mysteries are novels. Yet she also penned several short stories featuring the gentleman detective, twelve of which are collected here. In these short, sharp tales, Lord Peter encounters a man with copper fingers, ventures into Ali Baba's cave, and even searches for a stolen stomach and a handful of diamonds. The mysteries within will challenge his intellect, his humor, and his taste for fine wines—and keep readers on their toes from start to finish!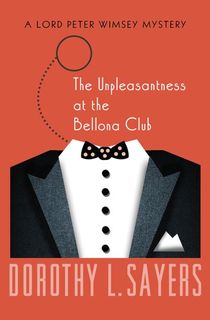 The Unpleasantness at the Bellona Club
Sayers turns her pen to the state of war veterans as Lord Peter Wimsey must investigate the mysterious death of a general on Armistice Day. The country may be celebrating, but for the veterans who inhabit the Bellona Club, the day is bittersweet—even without the death of General Fentiman, a hero of the Crimean War. Stranger still, the general's sister has died on the same day, meaning that the disposition of his estate is now up in the air. Was it a double murder? Only Lord Peter Wimsey can find out…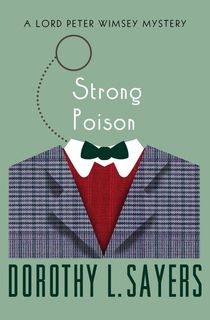 Strong Poison
Lord Peter Wimsey throws himself into every case he investigates. In Strong Poison, however, the sleuth's heart is truly in it: he's fallen in love with Harriet Vane, a popular mystery writer who stands accused of poisoning her old lover. Wimsey is convinced of Vane's innocence. Alas, the evidence is stacked against her; it seems certain she'll be convicted of the crime. Now Lord Peter is in a race to find the true culprit and save Vane from the hangman's noose. Strong Poison is Sayers' fifth Wimsey mystery and the first to feature Harriet Vane. It is viewed today as one of her best works.
Related: 8 Essential Ngaio Marsh Books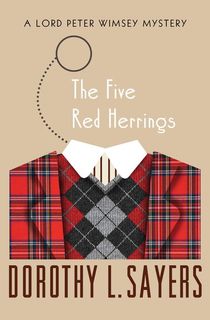 The Five Red Herrings
Six suspects, but only one of them can be the killer. Sandy Campbell was a capable painter, but he was hated by most everyone in the Scottish coastal community of Kirkcudbright. No one in town sheds a tear when he tumbles down a hill to his death. But Lord Peter suspects that there may have been more to the killing than meets the eye, and six of the locals hated Campbell enough to kill him. Finding out which resident did the deed will require the amateur sleuth to solve a most ingenious murder.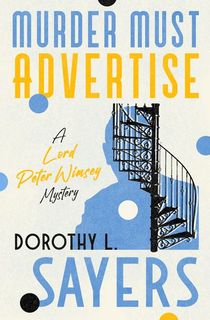 Murder Must Advertise
Before she struck it big with the adventures of Lord Peter Wimsey, Dorothy L. Sayers spent seven years as a copywriter for a London advertising firm. In the tenth Lord Peter Wimsey novel, she leverages her background to craft a dizzying murder mystery set in the advertising world. Lord Peter goes undercover as a copywriter at Pym's Publicity Ltd., a well-respected ad agency. The reason? Victor Dean, the agency's previous copywriter, died in a fall down the office's spiral staircase—and it looks like the death was no accident. As the case unfolds, it touches on catapults, cricket, and cocaine in one of Sayers' most meticulously plotted mysteries.
Related: 11 Authors Like Agatha Christie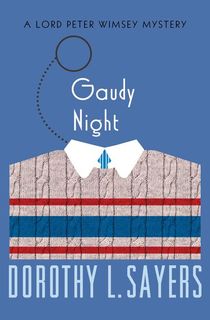 Gaudy Night
Originally intended to be the last Lord Peter Whimsey novel, Gaudy Night reunites Lord Peter with the mystery writer Harriet Vane, with whom he is in love. Though she continues to rebuff his attempts to marry her, she nonetheless needs his help once again when she returns to Oxford for her college reunion—only to be met with a series of poison-pen letters calling her a "dirty murderess" and worse. With her life on the line, it will take the combined mental acuity of Lord Peter and Harriet Vane to solve the case.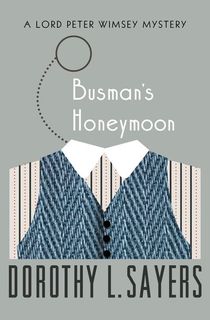 Busman's Honeymoon
Following Gaudy Night, Sayers' friend Muriel St. Clare Byrne convinced her to return to the renowned detective once more, this time putting him on stage. Busman's Honeymoon became one of Sayers' most successful books, and it was adapted into the 1940 British detective film Busman's Honeymoon (released in America as Haunted Honeymoon). After solving several cases together, Lord Peter Whimsey and mystery author Harriet Vane have finally tied the knot, and they plan to slip away from reporters for their honeymoon. Unfortunately, after their wedding night, they find a man bludgeoned to death in the basement of the manor where they're staying, and find themselves pulled back into one more mystery.
This post is sponsored by Open Road Media. Thank you for supporting our partners, who make it possible for Murder & Mayhem to continue publishing the mystery stories you love.
Featured photo: Alchetron