There are certain authors that every true fan of crime fiction has to know. The must-read list includes more than just superstars like Agatha Christie (though her work is essential, too, of course); it also covers the genre masters who made their mark over the course of decades. We're talking about authors like P.D. James and Ruth Rendell—and Dorothy Simpson, too.
Consistent as she was, Simpson gave up the crime fiction scene years ago: She hasn't published a novel since 1999's Dead and Gone. But those familiar with the history of crime fiction remember her fondly and often see her influence in modern mystery/thrillers.
Simpson was among the accomplished crime writers of the 1980s who took the classic mystery/thriller ingredient of the recurring sleuth and turned their beloved characters loose in a more modern world. For many, this means a crueler and darker world. While Simpson didn't necessarily shy away from the details of her fictional crimes, she was never forced to rely on grit and gore to keep reader engaged. To her credit and to the great benefit of her books, she focused on relationships, interpersonal drama, and motives.
She had a lot of training for this interpersonal focus. Prior to her career as a crime novelist, Simpson worked as a marriage counselor. "Although I didn't realize it at the time," , "the training I received was the best possible preparation for writing detective novels. Murder mysteries are all about relationships which go disastrously wrong." And while Simpson's marriage counseling clients were not necessarily likely to bump each other off, Simpson knew that the conflicts she saw every day were not much different from those that led to so many murders in 1970s and 1980s England—and, for that matter, to so many murders all around the world and up to the current day.
Her insight into relationships made Simpson uniquely suited to write memorable crime stories. But she'd need more than that to break into the genre. After her first novel hit bookstores in 1977, Simpson found herself struggling to sell a second manuscript. She soon realized what she was missing: Her recurring protagonist. Like other masters of mysteries, Simpson needed a reliable and beloved protagonist to bring out in novel after novel.
The recurring sleuth had been a staple in the mystery and thriller genres for decades before Simpson—Agatha Christie had used the technique with various different characters (most notably Hercule Poirot and Miss Jane Marple), and the idea goes back at least as far as Sir Arthur Conan Doyle's Sherlock Holmes stories. But great ideas never go out of style, so Simpson adopted the strategy and crafted a character worthy of anchoring a whole series of novels.
She created was Inspector Luke Thanet, a British police inspector. Thanet and his case-breaking partner Sergeant Michael Lineham made their debut in 1981's The Night She Died, and the rest is history: Simpson reeled off a grand total of 15 novels starring Thanet and his sidekick between 1981 and 1999.
All that writing took a toll on Simpson, and a repetitive stress injury forced her retirement from fiction writing at the close of the 1990s. Fans may have wanted more, but Simpson's catalog is nevertheless impressive—and, in fact, potentially daunting to new readers. That's where we come in. We've gone back through Simpson's work to determine the best of the best. We've trimmed out more than half of her novels to leave a list of eight superior Simpson mysteries. Any one of them will make a great place for new fans to start. Let's take a look at the list!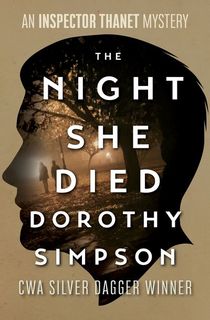 The Night She Died
Inspector Thanet's debut is an impressive one. This novel focuses on the death of a young woman, but it's about much more than just the titular "night she died." In fact, The Night She Died dives fearlessly into the past, unearthing decades-old secrets and weaving a mystery tale worthy of kicking off Inspector Thanet's legendary literary career.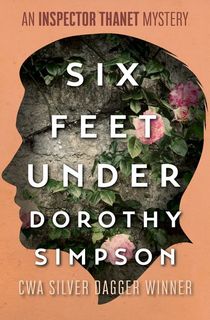 Six Feet Under
Simpson's Inspector Thanet has flaws, but he's not a stereotypically grim mystery/thriller gumshoe: Six Feet Under finds him confident, upbeat, and enjoying a happy home life. Work still has its stresses to offer, though, especially when Thanet and his partner find themselves on assignment in a small town being torn apart by grisly killings.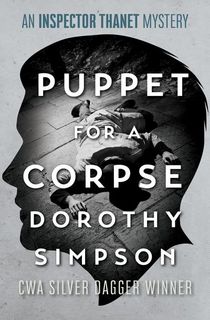 Puppet for a Corpse
Inspector Thanet is a bit rough around the edges, and his unsympathetic reaction to a doctor's suicide illustrates that pretty clearly. But Thanet, for all his flaws, is pretty good at this crime-solving gig — and the good doctor's demise is starting to look a bit more like a murder than a suicide. Further complications await, of course. Side-effects include thrills, chills, twists, and turns.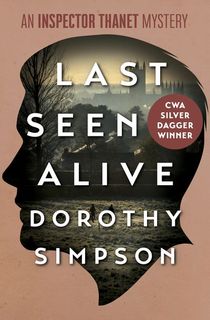 Last Seen Alive
Simpson earned a lot of accolades over the course of her career, but only once did she take home the Silver Dagger, the top annual honor from the Crime Writers' Association of the United Kingdom. That was for 1985's Last Seen Alive, which is arguably Simpson's best novel. The hook here is irresistible: Inspector Thanet's childhood crush moves back into town after decades away and is murdered within hours. What brought her back home, who killed her, and why?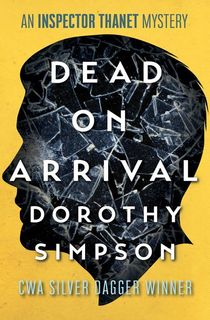 Dead on Arrival
Dead on Arrival is anything but; it kicks off with a typically mysterious murder and quickly rounds up a whole bunch of suspects and leads. In fact, that's the fun part in this story: The victim this time around is a troublemaker with so many enemies that it's tough to find anyone without a motive. Inspector Thanet is on the case.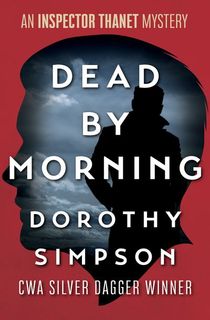 Dead by Morning
The politics of the police and of Inspector Thanet's career mix things up in Dead by Morning. In the character of Superintendent Draco, Simpson finds a figure worthy of butting heads with her beloved inspector. Throw in a corpse discovered after a blizzard, and you have the makings of yet another classic Inspector Thanet novel.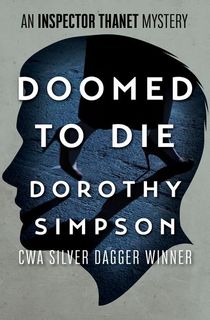 Doomed to Die
A murder victim with a terminally ill mother and a dangerous husband is at the center of Doomed to Die, but don't get distracted by all of the red herrings. Doomed to Die is a classic Simpson tale, and the secrets the unravel as the plot moves forward hold the key to understanding the whole tricky case.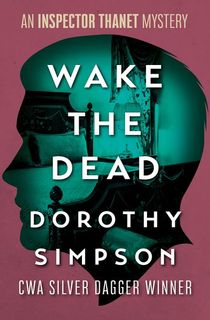 Wake the Dead
If someone invites you to a big party in Sturrenden, Inspector Thanet's hometown, don't go: Things have a way of taking deadly turns in this town. The town gathering that kicks off Wake the Dead is typically disastrous, and the mysterious corpse is produces makes it clear that Inspector Thanet is one again on the clock.
Featured photo of Dorothy Simpson via Alchetron