In the 1920s it was estimated that over a quarter of the books sold in Great Britain were written by one man, Edgar Wallace. Billed as "The King of Thrillers", Wallace sold over 50 million books during his lifetime, featured on the cover of Time magazine, had smash hit plays in London and New York, and saw his work made into more than 60 movies. Yet following his death in 1932, The King disappeared like a puff of tobacco smoke. Today, while British contemporaries such as Agatha Christie, Dorothy L. Sayers, and Margery Allingham are as popular as ever, the man whose sales once eclipsed those of every living writer on the planet is barely mentioned when talk turns to the Golden Age of crime writing. If you want an illustration of the fickleness of public taste and the fleeting nature of fame you need look no further.
The King of Thrillers was born into poverty in southeast London in 1875, the illegitimate child of a pair of touring actors. He left school aged 12 and, the minute he was old enough, signed up as a soldier in the British Army, shipping out to South Africa to fight in the Second Boer War. By now he'd dropped his adoptive family's name of Freeman in favor of Wallace. The surname was taken in honor of General Lou Wallace, author of Ben Hur. It was the first sign young Edgar nursed literary ambitions. The army quickly recognized the new recruit was better as a writer than he was as a fighter and transferred him from the infantry to the Press Corps where he filed official accounts of the battles for the War Office.
When his military service ended Wallace married, returned to England, got a job as a reporter on the Daily Mail in London, and started a family. Life was a financial struggle. To bring in extra income, Edgar wrote a detective novel, The Four Just Men (1905). A rip-roaring tale of a secret society of wealthy vigilantes who hand out summary justice to those who beat the legal system, the book proved hugely popular. Unfortunately, Wallace's decision to self-publish was disastrous. As the decades ahead would prove, The King of Thrillers was a Fool of Finance. Instead of lifting his family out of poverty, his best-selling book instead tipped them into bankruptcy.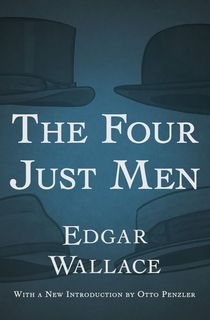 Wallace went back to journalism and traveled to the Belgian Congo where his reports on life and death in one of the most squalid of all colonial enterprises (an estimated 15 million Africans died under Belgian rule) became the basis for a best-selling book that later became the hit movie Sanders of the River starring Paul Robeson.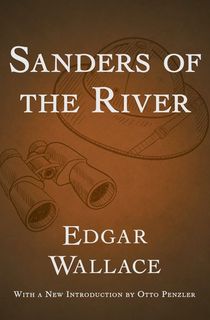 Back in England, Wallace was a much sort after newsman commanding huge fees, but money continued to be an issue. The author spent faster than he earned thanks to lavish tastes, open-handed generosity, and a hefty gambling habit. By 1918 his wife had had enough and filed for divorce. Three years later Wallace married his secretary and vowed to focus his attention on fiction.
And focus he did, with arguably a greater intensity than any writer in history. Over the next decade, Wallace would produce books at a rate that made even the prolific Belgian Georges Simenon look like a slacker. Chain-smoking cigarettes and gulping down cup after cup of sweet, strong tea, Wallace dictated his novels onto wax cylinders or directly to a typist. Working in a whirling fury of creativity he'd sometimes complete an entire book in 72-hours. Over the course of his career, he'd write 130 novels (averaging around ten per year), 40 short story collections, 25 plays, and 15 works of non-fiction, including a ten-volume history of World War One.
Perhaps because of the speed at which they were written and the methods he used, Wallace's work often reads like a breathless first-hand account. The pace is breakneck. There is never a pause for comic set pieces, or characterful digressions, let alone descriptions of the furniture or lavish meals. Wallace's books are stripped down like a dragster. They hurtle towards the finish line in a blur of action. Stories such as The Green Rust, The Big Foot, The Strange Countess, and The Avenger are filled with evil super villains, plucky heroines, mild-mannered men with secret identities, fortune-seekers, searchers for vengeance, stolid cops, and square-jawed heroes who like nothing better than delivering a right cross to a hood's chops. In cheaply produced formats, translated into more than 20 languages, they sold by the truckload, filling the bookshelves of homes across Europe and the USA.
Wallace's runaway popularity did not sit well with some. The blue-collar author was not invited to join London's famous Detection Club and Queen of Crime Dorothy L. Sayers dismissed him as a grubby hack. Wallace was proud of his working-class roots, flaunted his financial success, and was unabashed about the circumstances of his birth (when asked by a reporter what he owed his parents, he replied simply "Sorry, mate, I'm a bastard!") none of which sat well with Britain's snooty literary crowd.
Such snobbery had little effect on sales. Naturally gregarious and flamboyant, the author became a worldwide celebrity, famous for his trilby hat, long cigarette holder and yellow Rolls Royce. He made a small fortune (in the 1920s he was earning £50,000 a year ($65,000), the equivalent of £2 million ($2.6 million) today). Unfortunately, he spent a large one, living high on the hog and betting wildly on racehorses. By the 1930s, despite his huge success, Wallace was close to financial ruin. To find new revenue streams and escape his creditors, The King of Thrillers left England for California where he took a lucrative role as a script doctor at RKO. Sadly all those cups of sugary tea had taken their toll on his health. He was struck down by diabetes while writing the screenplay for King Kong. His condition deteriorated rapidly and he died in 1933, aged just 56.
Wallace produced a number of series including The Four Just Men, Inspector Elk of Scotland Yard (one of the few actual serving police officers in early crime fiction), master of disguise Henry "The Ringer" Milton, and, best of all, the J.G Reeder novels about a former policeman who is now called on to solve the most puzzling cases because "I have a criminal mind". The speed at which Wallace wrote meant that—even in these series—he had little time for the sort of trivial background detail—homes, hobbies, quirks—that made beloved figures out of Sherlock Holmes, Hercule Poirot, and Nero Wolfe. Perhaps it is this that accounts for The King of Thriller's lack of staying power. Characters remain in the public imagination long after even the tightest, twisting plots have faded.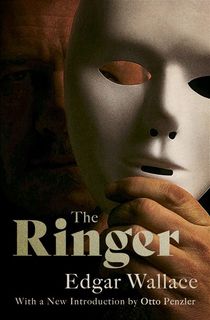 Copies of Wallace's novels and stories once stood on practically every bookshelf across the globe. They have been gathering dust for a long while now. Maybe it's time we all reached out and took one down again?
Featured image: Public Domain.