Though it may be hard to believe, Agatha Christie published her first Hercule Poirot novel a century ago this month. The Mysterious Affair at Styles was originally released in October of 1920, introducing readers to the venerable Belgian detective. Christie went on to write more than 30 Poirot mystery novels and numerous short stories—creating one of literature's most beloved and enduring characters.
Related: 100 Years of Agatha Christie: Celebrating the Larger-Than-Life Mystery Author
Poirot is a former Belgian police officer who resettles in Britain following World War I. He stands out for his quirks, his quick wit, his brilliant abilities of deduction, and his magnificent mustache.
In Britain and abroad, Poirot confronts many curious cases. The clever detective solves everything from mysterious murders to treacherous thefts. With each perplexing case, Poirot carefully unravels baffling clues and deceptive conversations to lay plain even the most elaborate of mysteries.
Christie's novels and short stories were wildly popular in their day, and continue to earn new fans. Her works have sold more than two billion copies and have been translated into multiple languages, making her the bestselling fiction writer of all time.
Related: The Queen of Crime: 10 Best Agatha Christie Books
Though Christie passed away in 1976, her literary creations live on—in particular, the Belgian detective himself. British author Sophie Hannah has brought Christie's Poirot into the new millennium with her own Poirot adaptations. In 2013, she published The Monogram Murders, which she quickly followed up with Closed Casket, The Mystery of Three Quarters, and The Killings at Kingfisher Hill.
Related: 11 Authors Like Agatha Christie
Poirot has also found new life through radio, stage, and TV and film adaptations. First appearing on screen in the 1931 adaptation of Alibi, Poirot has since been portrayed by the likes of Austin Trevor, Tony Randall, Albert Finney, Peter Ustinov, David Suchet, and Kenneth Branagh. The character has appeared in movies like The Alphabet Murders (1965), Murder on the Orient Express (1974), Death on the Nile (1978), and Under the Evil Sun (1982), just to name a few. The Belgian detective has also appeared in a number of television programs, most notably Agatha Christie's Poirot, which ran for almost 25 years.
A century later, the adaptations are still going strong. From the 2017 remake of Murder on the Orient Express, directed by and starring Kenneth Branagh, to the 2018 BBC One series The ABC Murders, starring John Malkovich, and the upcoming release of Death on the Nile, today's movie and TV audiences are more familiar than ever with Christie's creation.
Related: 7 Thrilling Agatha Christie Adaptations That Hit the Mark
Without question, Agatha Christie and her literary sleuth have left a lasting impact on literature and culture. In celebration, we rounded up the best Hercule Poirot books for your thrilling reading pleasure.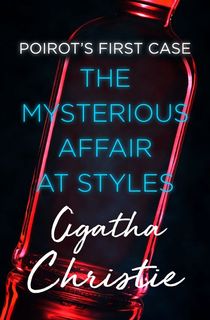 The Mysterious Affair at Styles
The first of Agatha Christie's novels, The Mysterious Affair at Styles introduces legendary detective Hercule Poirot. While staying at an estate in the British countryside, Poirot is joined by an old friend Captain Arthur Hastings. The two are suddenly confronted with a mystery when Poirot's wealthy host and benefactor is poisoned. Leaving those who remain on the estate as suspects, Poirot carefully investigates the poisoning and reveals just who orchestrated the murderous plot.
Related: 12 Must-Read Murder Mystery Books for Fans of Knives Out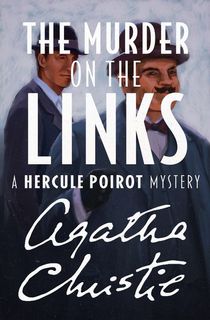 The Murder on the Links
In the second Hercule Poirot novel, the Belgian detective is called to France. But when he arrives, Poirot learns that the man who requested his presence has been killed. Stabbed in the back and left beside a golf course, Poirot begins to investigate the apparent abduction and murder of millionaire Paul Renauld. As Poirot looks into the murder, he discovers some suspicious connections to a cold case. With the assistance of Hastings, Poirot must find out who would want Renauld dead.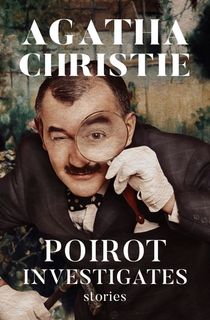 Poirot Investigates
A collection of short mysteries, Poirot Investigates is full of clever tales featuring the Belgian detective. With Captain Hastings by his side, Poirot must solve everything from a pharaoh's legendary curse to the kidnapping of the Prime Minister. And that's just to name a few, as the collection includes many more mysteries.
Related: 9 Classic Detective Fiction Novels Every Mystery Fan Needs to Read
The Murder of Roger Ackroyd
In a perplexing case that pulls at crimes old and new, a widow's death brings old rumors to light. Her passing raises questions about the dubious circumstances of her first husband's death. And just after she dies, Roger Ackroyd is murdered—igniting even more speculation. In addition to suspicious deaths, Poirot must also sort out how an inheritance, a theft, illicit drugs, and some shady relationships figure into the puzzling case.
The ABC Murders
Believing they can best Poirot, a mysterious serial killer sends the detective letters alluding to their murderous intentions. Poirot must get to the bottom of the letters and solve a strange string of killings—killings that seem to be occurring in alphabetical order. Traveling the country with Hastings, Poirot encounters a peculiar cast of characters who help him along the way.
Death on the Nile
Aboard an Egyptian river cruise, Poirot quickly finds his vacation will be anything but smooth sailing. A honeymooning heiress has incurred the wrath of her former best friend by stealing away her fiancé and marrying him herself. Poirot tries to keep the feuding friends and former lovers from harming one another. But one night, it all goes wrong. Left to work out what happened, Poirot must piece together a drunken fight, a jewelry theft, and a disturbing murder.
Related: The Glamorous, Star-Studded Trailer for Agatha Christie's Death on the Nile Just Dropped
Murder on the Orient Express
When a man on his train is killed, Poirot looks to determine who among the passengers could be the culprit. Intrigued by the man's earlier pleas for protection and the wide assortment of travelers aboard, Poirot uses all of his wits to solve this unlikely mystery.
After the Funeral
As you might expect, After a Funeral takes place following a funeral. After laying the deceased to rest, the family gathers to divide up the dead man's lucrative inheritance. However, all does not go as planned. The deceased's sister asks if he was murdered—then winds up murdered herself. Called in to examine the original death and the murder that followed, Poirot is confronted by a family hiding many secrets.
Curtain
In "Poriot's Last Case" as it's dubbed, Poirot and Hastings go back to the British country estate where they solved their first mystery. Now a boarding house, they must get to the bottom of a series of deaths thought to be connected to a murderer called "X." Having grown older in the years since their first mystery, the two reflect back on their earlier cases, as they attempt to solve this one.
Related: 14 Charming British Mystery Shows for Your Binge-Watching Pleasure
Five Little Pigs
Investigating a murder more than a decade after the fact, Poirot looks into the killing of a famous artist—allegedly at the hands of his wife. With five witnesses, five accounts, and five suspects, Poirot must figure out what really happened ten years ago.
Hercule Poirot's Christmas
In this holiday mystery, the Lee family is in for a Christmas they certainly won't forget. The Lees try to put their differences aside in order to celebrate the holidays. But long-buried tensions rise; soon, the host is found dead in a bedroom, with his diamonds gone and his throat slit. As Poirot looks into the shocking murder, he finds that the Lees certainly have something to hide.
Related: Merry Mischief: The 13 Best Christmas Mystery Books
This post is sponsored by Open Road Media. Thank you for supporting our partners, who make it possible for Murder & Mayhem to continue publishing the mystery stories you love.