Mystery author Nancy Springer has made a name for herself by penning a series of books starring Enola Holmes, the 14-year-old sister of the beloved Sherlock Holmes. On September 23, 2020, Netflix is set to release a feature film based on the Enola Holmes book series, with Millie Bobby Brown (Stranger Things) in the starring role as the plucky and willful young sleuth. Supporting her in the film is Henry Cavill as Sherlock Holmes and Helena Bonham Carter as Eudoria Holmes, their mother.
Between 2006 and 2010, Nancy Springer released six books within the Enola Holmes series, the latest being The Case of the Gypsy Goodbye. Two books within the series, The Case of the Missing Marquess and The Case of the Cryptic Crinoline, were nominated for the Edgar Award for Best Juvenile Mystery, and each book has consistently received critical acclaim. But Springer's success doesn't stop there. In addition to her Enola Holmes books, she's also released dozens of other fantasy, mystery, and science fiction books, all primarily YA. Her other works include the novel Larque on the Wing, which won the prestigious Tiptree Award, as well as Looking for Jamie Bridger and Toughing It, both of which won Edgar Awards.
Related: WATCH: Millie Bobby Brown Is a Bold Young Sleuth in the New Enola Holmes Trailer
Although fans of the popular Nancy Springer book series are excited about the film, the Arthur Conan Doyle estate has mixed feelings. In June of 2020, the estate filed a lawsuit against Netflix, Penguin Random House, and Springer herself for copyright infringement and trademark violations, according to The Hollywood Reporter. The estate's main complaint seems to be that Sherlock's character had been made too warm and empathetic. Legal disputes aside, the movie looks great, and we can't wait to see these beloved characters brought to life.
In a recent interview with Glamour magazine, Millie Bobby Brown was asked about her role as Enola Holmes. She said, "The broader message is touching on female empowerment…but we also show that, hey, it's OK to be a young girl and really not know what you're doing or what your purpose is in life. But that doesn't mean that you don't have one. It means that you just have to find it." She went on to add, "I think Enola Holmes also taught me that being with yourself, being your own biggest critic, being your own biggest support team is so important…Everyone has to empower themselves." It's a great message for fans of the mystery genre, no matter your age or gender.
Whether you want to dive into an empowering Enola Holmes mystery or one of Springer's other novels, we're here to recommend our top picks. These are the best Enola Holmes books for mystery lovers, plus five more YA mysteries by Nancy Springer you need to read.
The Case of the Missing Marquess
The first book in the Enola Holmes series was released in 2006, and it introduces the titular character that fans immediately fell in love with. For her first case, Enola sets out to find her own mother, who mysteriously disappeared on Enola's 14th birthday.
Related: 13 Detective Series Books to Jumpstart Your Next Obsession
The Case of the Bizarre Bouquets
In the third entry of the series, published in 2008, Enola is busy tracking down yet another missing person. This time around, Sherlock's right-hand man, Dr. Watson, is the one in need of saving. Who better to track him down than a determined teenage girl?
The Case of the Cryptic Crinoline
With nothing much in the way of family, aside from her brother Sherlock, Enola has come to love her elderly, half-deaf landlady, Mrs. Tupper. When kidnappers take advantage of the old woman's hearing impairment, Enola sets out to find her and return her to safety.
The Case of the Gypsy Goodbye
Nancy Springer concluded her Enola Holmes series with the 2010 release of The Case of the Gypsy Goodbye. In her final case, Enola sets out to find Lady Blanchefleur del Campo, who's gone missing. Meanwhile, Sherlock is searching for Enola, whom he believes is the only person who can crack a coded message from their long-lost mother.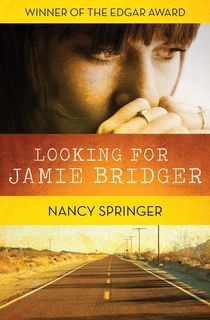 Looking for Jamie Bridger
Nancy Springer's 1995 Edgar Award-winning novel, Looking For Jamie Bridger, tells the story of a 14-year-old whose search for her parents brings about unexpected adventures. Jamie has been raised by her grandparents, who have always withheld information about her parents. She travels to New York to track down a stranger who shares her last name, and comes to find that some mysteries are best left unsolved.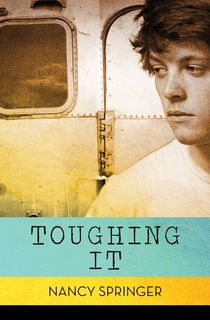 Toughing It
Winner of the Edgar Award, Springer's 1994 release, Toughing It, deals with a subject matter a bit darker than any of Springer's other titles. When 16-year-old Shawn witnesses the brutal murder of his older brother, he finds himself grappling with grief at a young age, while also burdened with seething anger towards the unknown person who took his family member away from him.
Related: The Face on the Milk Carton: 13 Young Adult Thrillers by Caroline B. Cooney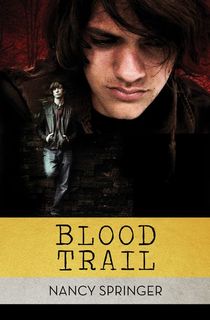 Blood Trail
Aaron Gingrich was enjoying a high school experience that was, on the surface, better than most. He was popular, good-natured, and nothing seemed to ever get him down. When Aaron's brutal murder shocks the school and surrounding town, Jeremy, the friend he was last seen with, becomes both the prime suspect and law enforcement's best chance at figuring out what actually happened to Aaron.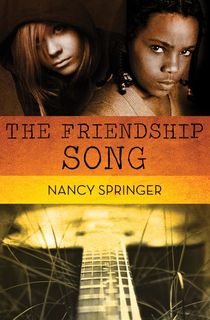 The Friendship Song
Harper hasn't exactly been thrilled by her dad's previous girlfriends, but they've all been better than her soon-to-be-stepmom, Gus. Gus's home, nicknamed "Spook House" by kids in the area, is as eccentric as her name. When Harper and her new friend Rawnie come to suspect that Gus may have put the lead singer of their favorite band in danger, their interest in Gus goes from a place of mild annoyance, to flat-out fear and suspicion.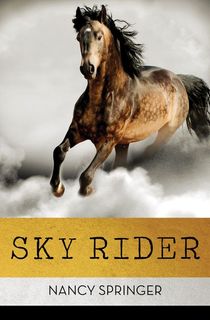 Sky Rider
Nancy Springer's 1999 novel, Sky Rider, is a paranormal mystery read for anyone who's ever wished that they could somehow make their beloved pet live forever. When Dusty lets a strange boy ride her horse off into the distance, she's drawn into a puzzling mystery that you'll have to read to believe.
Sources: The Hollywood Reporter, Glamour
This post is sponsored by Open Road Media. Thank you for supporting our partners, who make it possible for Murder & Mayhem to continue publishing the mystery stories you love.