Eric Van Lustbader's thrilling espionage novels are known for their insanely intricate plot lines and plenty of action. As one of the leading authors in the world of mystery and conspiracies, Lustbader has crafted several novels dedicated to this genre that have been well-received by fans and critics alike.
While he may be known for continuing Robert Ludlum's Jason Bourne series, Lustbader has written other stories that show the true extent of his skills. The accomplished author has countlessly meshed the worlds of thriller and fantasy, with a hint of east Asian influence, in order to create unique and unforgettable mysteries. Take a look at eight exciting highlights from this writer's hefty arsenal of novels that are sure to delight super sleuths and mystery lovers.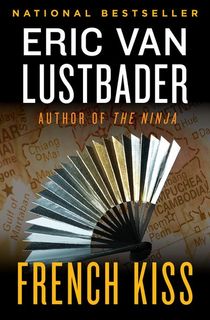 French Kiss
In pursuit of a mystical weapon known as the Prey Dauw, an unknown killer leaves behind a bloody trail that catches the attention of two New Yorkers. NYPD lieutenant Seve Guarda and lawyer Chris Seve learn that their brothers have been killed, and are somehow connected to this mysterious artifact. The two decide to avenge their siblings, and embark on a journey that takes them all over the globe. However, the anonymous predator behind the murders is willing to do whatever it takes to gain ultimate power.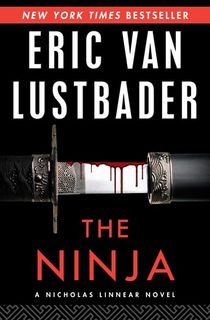 The Ninja
The Ninja is the first installment in the eight-book Nicholas Linnear series, and follows the titular Nicholas—a man who spent most of his early years in Japan learning the sacred art of ninjutsu. After he becomes a master ninja, Nicholas goes on a personal journey that takes him to different parts of the world. Once he settles into a business job in New York City, Nicholas surprisingly finds himself craving the life he once had in Japan. Unsure of what he truly wants, he runs into Justine, a beautiful woman he's extremely drawn to. But just as he's about to fall head over heels, one of his coworkers is mysteriously killed by a Japanese throwing star. People that are close to Nicholas start to die, and it becomes clear to the former ninja that only he can stop this killer.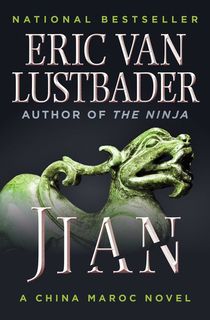 Jian
The first installment in this two-part series follows Jake Maroc, a martial arts expert and one of the US government's top operatives, Nichiren, a skilled assassin, and Shi Ziliin, a communist follower and survivalist. All three characters have the potential to become the Jian, a title that embodies absolute control over Hong Kong. However, this position isn't earned easily, and all three men are actually a part of an even larger plan devised by Communist China, the KGB, and the American government. Filled with plenty of action and espionage, Jian is sure to please lovers of thrilling mysteries.
The Testament
Baverman Shaw, also known as Bravo, grew up around a secretive father who kept his actions hidden in the dark. After an explosion kills him, Bravo learns that his father was actually a part of a secret society known as the Gnostic Observant. This group of people are said to hold a very impactful secret involving Jesus Christ that is meant to be kept away from their enemies, the Knights of Saint-Clemens. Bravo's father left behind a series of clues for his son to solve in order to understand this secret. But when the Knights begin to attack Bravo, he realizes that he only has a small amount of time to unravel the mysteries of this secret society in the exciting first installment of the four-book Testament series.
First Daughter
First Daughter kicks off the 5-book Jack McClure series, which follows a man who's struggled with dyslexia his entire life. As a teen, Jack ran away from home and had to rely on his smarts in order to survive. By a stroke of luck, what he considered to be his biggest flaw becomes an invaluable asset for the government when Jack realizes his dyslexia allows him to see the world in a unique way. But when his only daughter dies in a terrible accident and his marriage begins to crumble, Jack becomes a recluse and stagnant. He's shaken out of his slump when Edward Carson, Jack's friend and soon-to-be president, calls and asks for him to use his skills to help bring his kidnapped daughter, Alli, back home.
The Bourne Legacy
After receiving the blessing from Robert Ludlum's estate to continue his beloved Jason Bourne series, Lustbader went on to spawn several sequels in the thrilling spy collection. The series continues with the fourth installment, The Bourne Legacy, in which Jason Bourne, one of the CIA's most valuable killers, is now a Georgetown University professor. Although he's attempting to lead a peaceful life, a bullet fired from an unknown assassin just narrowly misses him—completely destroying any chance he had at a quiet future. When Jason's two closest friends are murdered in cold blood, the ex-CIA agent embarks on a personal journey of vengeance. Staying true to Ludlum's espionage and conspiracy themes, Lustbader expands on these elements when Jason discovers that his death is a part of an even larger terrorist scheme.
Related: 8 Essential Ngaio Marsh Books
Black Blade
Taking place all over the world, Black Blade contains a series of plots that are sure to please longtime fans of Lustbader. Starting with a series of killing in New York City, these crimes are somehow connected to government conspiracy, and an even larger global plot. In Japan, there's a secret government faction known as the Black Blade Society that's pulling the strings behind many of these global events. But for what purpose? The answer will leave readers shocked at the lengths leaders are willing to go for power.
Any Minute Now
During a mission to capture a wanted Saudi terrorist, the Red Rover operation team is quickly disbanded when one of their own members is killed and the mission gets shut down without an explanation. Greg Whitman and Felix Orteño are the only remaining team members of this fallen group, and they have no idea what's really going on behind closed doors. When Charlize Daou waltzes into their lives, they are reinvigorated and the Red Rover team is once more. The group decides to continue the old mission, with Charlize navigating the way. However, as their journey unfolds, the team begins to uncover an even darker truth behind the NSA, and a group of wealthy elites known as the Alchemists.
This post is sponsored by Open Road Media. Thank you for supporting our partners, who make it possible for Murder & Mayhem to continue publishing the mystery stories you love.
Featured photo: Eric Van Lustbader