As all mystery readers know, there's nothing quite as satisfying as discovering a new sleuthing character and following their investigation from the first page to the very last. But why let the fun stop there? Plenty of crime writers have capitalized on the makings of an iconic character and expanded their first book into a whole series. If you're ready to get hooked on an entire volume worth of mysteries, stop what you're doing and check out these addictive reads. From a crime-solving 12th-century monk to a hardened PI in 1940s Los Angeles, we guarantee you'll be hooked on these thrilling mystery book series.
The Chronicles of Brother Cadfael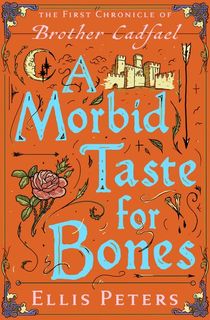 A Morbid Taste for Bones
The first book in the Brother Cadfael series introduces us to the Welsh Benedictine monk, as he serves as a translator for a group of monks hoping to collect the remains of Saint Winifred. But when the leading opponent to disturbing the Saint's grave is murdered, Brother Cadfael must take matters into his own hands. Written by linguist Edith Pargeter under the pseudonym Ellis Peters, this historical murder mystery series has 21 installments. The entire series takes place during the 12th century, and follows Brother Cadfael as he uses the skills he learned in his life before he came to the monastery to solve murders. The first 13 books were adapted into Cadfael, a British television series that ran from 1994 to 1998.
Related: 12 Enchanting Ellis Peters Books for Every Kind of Mystery Fan
The Charlotte and Thomas Pitt Novels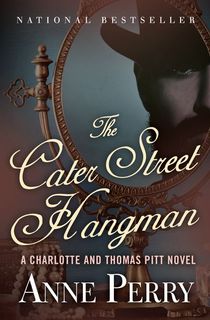 The Cater Street Hangman
Anne Perry's 32-book Charlotte and Thomas Pitt mystery series begins with The Cater Street Hangman, which takes place in 1881. In the first novel, a murderer is on the loose, targeting women in an upper-class London neighborhood. When Inspector Thomas Pitt is called to investigate, he falls head over heels for the bright Charlotte Ellison—a woman who thinks for herself in a society that frowns upon outspoken members of her sex. Throughout the series, Charlotte and Thomas form an unofficial detective team, solving mysteries and adjusting to their new lives together. Murder on the Serpentine is the latest book in the series, and Perry has also started a spinoff series featuring Daniel Pitt, the son of Thomas and Charlotte.
Related: 8 Anne Perry Books About Sleuths and Murders of the Past
The Inspector Thanet Mysteries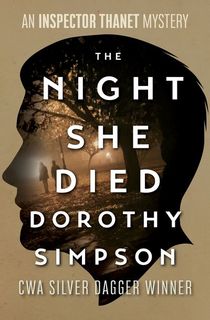 The Night She Died
The Inspector Thanet series boasts 15 novels—with the fifth book in the series, Last Seen Alive, a Silver Dagger Award winner. The series follows British Detective Inspector Luke Thanet as he uses his skills to solve murder cases. In The Night She Died, the first book in the series, Thanet investigates the murder of Julie Holmes—a young woman who witnessed a traumatizing murder when she was a child, causing her to repress her memories of the event. Throughout the series, Thanet solves case after case—but, a softie at heart, he never gets comfortable doing this kind of work. He takes each case personally, with a relentless determination to put the killer behind bars. Dorothy Simpson's delightful series is perfect for fans of police procedurals.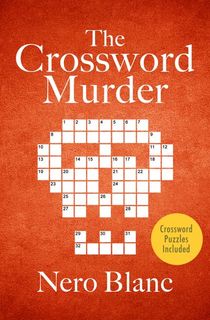 The Crossword Murder
In Nero Blanc's 12-book mystery series, private investigator Rosco Polycrates and crossword editor Anabella Graham team up to solve mysteries. In addition to a great mystery, each book also includes crossword puzzles for you to solve on your own! Nero Blanc is actually a pseudonym for husband and wife writing team, Steve Zettler and Cordelia Frances Biddle.
In the first book in the series, The Crossword Murder, crossword editor (and playboy) Thompson C. Briephs is found strangled in his bed. Police think the cause of death has to do with kinky sex, but PI Rosco Polycrates thinks there's more than one person who had it out for Briephs. Recruiting rival crossword editor Belle Graham to help him solve the case, the duo must use their wit and wordplay to catch a killer before he strikes again.
The Rabbi Small Mysteries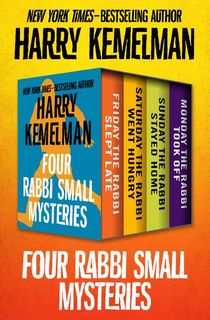 Four Rabbi Small Mysteries
Harry Kemelman first introduced his iconic character Rabbi David Small in 1964, with the publication of Edgar Award-winning novel Friday the Rabbi Slept Late. After this early success, Kemelman went on to publish 11 more novels featuring the groundbreaking religious leader and amateur sleuth. The leader of a Conservative Jewish congregation in Barnard's Crossing, Massachusetts, Rabbi Small uses his training in Talmudic logic to solve crimes affecting the Jewish community. His knowledge of religion and spirituality often affords him a different point of view from the police that ultimately works to his advantage. This collection includes the first four novels in the Rabbi Small series, including Friday the Rabbi Slept Late, in which a young nanny is found dead in the temple parking lot—and Rabbi Small is the prime suspect. He must collaborate with the local Irish-Catholic police chief to exonerate himself and find the true killer.
The Homer Kelly Mysteries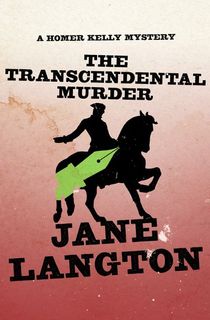 The Transcendental Murder
The first installment in the Homer Kelly mystery series is heavily influenced by author Jane Langton's love for history and literature. Homer Kelly is both a Concord, Massachusetts cop and a scholar of transcendentalism, the philosophical movement espoused by Hawthorne, Thoreau, and other famous intellectuals of Concord. At a town meeting, Ernest Goss shows off a newly discovered cache of saucy love letters supposedly exchanged by the town's famous inhabitants, including Louisa May Alcott and Ralph Waldo Emerson. Goss insists that the scandalous letters are real, but before he can prove it, he's killed by a musket ball during a reenactment of Paul Revere's midnight ride. It's up to Homer Kelly to find out who wanted to silence Goss, and why. Romance brews when he enlists the help of librarian Mary Morgan to help him research key facts about the town's past. The Homer Kelley mystery series contains 18 books in total, all of which feature literary references and locales rich in historical detail.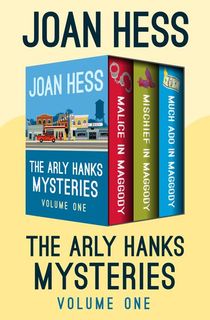 The Arly Hanks Mysteries Volume One
This satisfying collection includes the first three books in the cozy mystery series starring irreverent sleuth Arly Hanks. With her career and her marriage officially over, Arly moves from Manhattan back to her hometown of Maggody, Arkansas, where the population is just 755. She becomes the first woman ever to hold the position of chief of police, a job that she hopes will be easy considering how quiet the Ozark village is. However, she soon finds herself juggling several murder investigations, with only her half-witted deputy to rely on. Agatha Award winner Joan Hess authors this fun series, which has 16 installments altogether.
Related: 9 Fun and Quirky Whodunits by Female Mystery Authors
In the Woods
Tana French released her first Dublin Murder Squad book in 2007 to wide critical acclaim. There are currently six books in the police procedural series, with each one featuring a different main character investigating a Dublin murder case. In the Woods, the first book in the series, is the chilling tale of two crimes against children that occurred 20 years apart, and yet have eerie connections to one another. When Detective Bob Ryan and his partner Cassie Maddox start looking into the murder of a young girl in the woods of a Dublin suburb, Bob is reminded of his own twisted past. When he was a boy, he was found splattered with blood in those very same woods—his two friends were nowhere to be found and he had no memory of the traumatic night. Bob hopes this investigation will shed light on what happened 20 years ago, and finally bring justice to his boyhood friends. Stay tuned for the small screen adaptation: The Dublin Murders is an upcoming series that will debut in late 2019.
Related: The Best Tana French Books for Every Kind of Suspense Addict
Devil in a Blue Dress
Devil in a Blue Dress is the first installment in Walter Mosley's iconic historical hard-boiled series. Each book follows a case cracked by Ezekiel "Easy" Rawlins, a World War II veteran and private investigator living in Los Angeles. Easy's job is complicated by the fact that he's an African American man, and he often finds himself at odds with the white police officers who are working the same cases. Easy manages to overcome the odds and solve case after case, while also providing a thoughtful reflection on race in America. Devil in a Blue Dress takes place in 1948, as Easy is tasked with tracking down Daphne Monet—a beautiful white woman known to frequent black jazz clubs. The book was adapted into a 1995 noir film starring Denzel Washington as Easy.
Related: L.A. Noir: 11 Must-Read Mysteries Set in Los Angeles
A Merciful Death
Kendra Elliot's six-book series stars Mercy Kilpatrick, an FBI agent who was shunned from her rural hometown of doomsday preppers 15 years ago. In A Merciful Death, she's called back to Eagle's Nest, Oregon to investigate a series of murders. Someone is killing townspeople and stealing their caches of weapons, alerting the FBI to a possible domestic terrorism threat. And as much as she'd like to distance herself from her past, Mercy's investigative skills are only enhanced by her unusual upbringing. Each book in the series provides fascinating details about survivalists and their plans to overcome major catastrophes. A Merciful Death is an ideal place to begin with this addictive series.
This post is sponsored by Open Road Media. Thank you for supporting our partners, who make it possible for Murder & Mayhem to continue publishing the mystery stories you love.