Ambition, greed, and corruption: the finance world has the perfect storm for a great thriller. So if you're looking for some riveting reads worthy of your time investment, we've rounded up an assortment of the top eight financial thrillers that will have you turning pages into the night—long after the stock market has closed.
Wealth Management
In the posh banking hub of Geneva, Switzerland, three young wealth managers are handling investments for clients with dubious pedigrees. When problems with troubled investments are "fixed" by murders and bombs, they come to suspect that their clients are Mafiosi and terrorists, but by then they are accomplices, under threat, and have no easy way to back out.
Their efforts to save themselves—and innocent lives—are complicated by their love triangle. Plus, one of them is secretly working with the U.S. Treasury's Office of Terrorism and Financial Intelligence to investigate the other two. And there is the unexpected appearance of a detective from Nigeria who may or may not be in league with terrorists himself...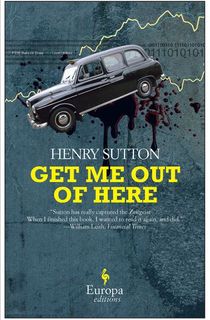 Get Me Out of Here
Everyone wants money, but when people begin cutting corners to get it, they can get into trouble. Deep trouble. Matt Freeman is sick of the emptiness of his luxury lifestyle but addicted to the sports cars, designer watches, and bespoke suits that come with it. He makes his money by running a shadow banking business with contacts in North Korea and Iran.
And then there's the question of why the women in Matt's life tend to… disappear. This satirical psychological thriller exposes the desperate attempts one will make to have all the money in the world with none of the work. Funny and dark, Get Me Out of Here is an astute look at 2008 London poised between extravagant wealth and a financial recession.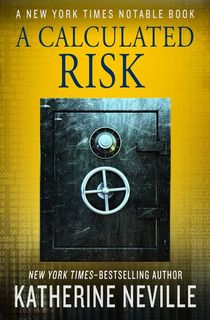 A Calculated Risk
Aptly-named Verity Banks is the most powerful woman in finance—but that doesn't make her the most powerful person in finance. She still reports to a man, her boss, who refuses to implement her ideas for protecting their clients and sabotages her shot at advancing her career. While her first plan for revenge was to attack her boss right in the balance sheet, when Verity hears from her old mentor, Zoltan Tor, she asks for his help.
Zoltan is willing to assist her, but on one condition: she must beat him at a game of stealing 1 billion dollars, investing it to make $30 million in 3 months, and then return it before anyone notices. Does Verity have what it takes to risk her fortune, career, and life, and come out the winner on the other side?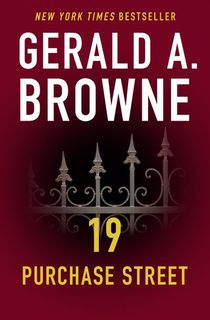 19 Purchase Street
19 Purchase Street, a gated estate in the suburbs of New York City, houses an elite Mafia whose members include the finest of upper-class families. Members of the syndicate risk their lives in order to benefit from the millions of dollars flowing in and out of the sprawling mansion. To seek revenge for a loved one's death, Drew Gainer decides to get involved in a money laundering scheme.
As he plots a billion-dollar heist that will take him from New York, to Paris, to Zurich, Grainer puts his life on the line as he attempts to con his ruthless opponent and become the winner who takes it all.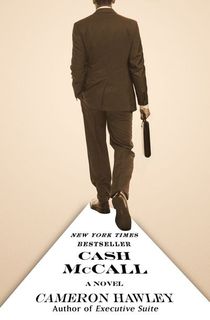 Cash McCall
Who is Cash McCall? He's a businessman who buys, sells, and merges companies—making a huge profit in the process. But what really happens in his secret business meetings? And where did he come from?
Grant Austen built his plastics company the traditional way, but now Cash McCall wants to buy his company out from under him. Grant is lost in the thrilling game of corporate and financial maneuvering McCall has employed to get him out. And the worst part of it all, Grant's daughter, Lory, has fallen in love with that strange, enigmatic man.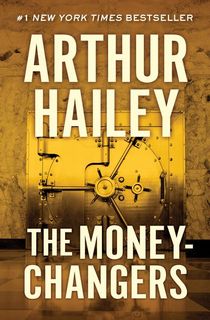 The Moneychangers
When Ben Roselli, president of First Mercantile American Bank and grandson of its founder, makes the shocking announcement that he's dying, everyone knows his successor comes down to executive VPs Roscoe Heyward and Alex Vandervoort, since Roselli has no offspring of his own to inherit the company. But when the discovery of counterfeit cash and credit card fraud threatens the future of the bank itself, The Moneychangers exposes the ambition and greed that color the US banking system, from its day-to-day business dealings to the inner workings of the boardroom.
Undermoney
Who better to write a "stimulating, relevant, and dramatic" financial thriller than a seasoned insider of global finance themself? (The Wall Street Journal). In Undermoney, Jay Newman tells the story of a group of American operatives who take on a dark money scheme after a US airdrop of billions of dollars in a Syrian desert is stolen.
With the task of restoring their country as a major actor on the geopolitical stage, this group journeys from Manhattan's finest apartments to Middle Eastern war zones to European banks as they attempt to get to the bottom of things. But as they get closer to their goal, they must decide whether it's worth sacrificing lives—many lives…
The Banker's Wife
After her husband's private plane mysteriously crashes in the Alps, Annabel Werner is left with more questions than answers. When she discovers an encrypted laptop with Matthew's shady client list, Annabel realizes his death was no accident—and whoever wanted him dead, wants her dead next.
Meanwhile, a journalist looking into the death of her mentor for a story discovers information about Swiss United that implicates some of the most powerful men in the finance world. This story could answer all of Annebel's questions… if she chooses to publish it.