Gregg Olsen's books of crime and punishment have earned him top spots on the New York Times, USA Today, Wall Street Journal, and Amazon.com bestseller lists. His true crime books explore the most horrifying cases, including that of former school teacher and convicted child rapist Mary Kay Letourneau, notorious "Starvation Doctor" Linda Burfield Hazzard, the mysterious disappearance of Susan Powell that led to the tragic murder-suicide of her husband and two children, and many other gut-wrenching crimes.
In addition to writing solo, Olsen has served as co-author of numerous true crime books with author Rebecca Morris, including A Killing in Amish Country. Olsen's second true crime novel detailing murder in the Amish heartland revolves around Barbara Weaver, a mother of five, and the murder plot that cost her her life at the hands of her husband's mistress.
Related: 20 Sizzling New Mystery and Thriller Books We Can't Wait to Read This Summer
In addition to becoming known as a master of the true crime novel, Gregg Olsen has also written a bevy of successful fictional thrillers, the latest of which was released in May of 2020. Water's Edge is his second novel starring Megan Carpenter, a clever detective character who debuted in Olsen's Snow Creek last year.
Though many know Olsen from his true crime books, his fictional thrillers are every bit as gripping. Here are 13 of the best Gregg Olsen books…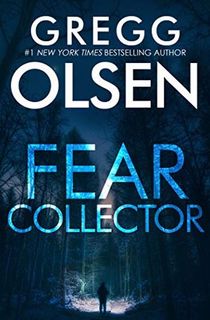 Fear Collector
Ted Bundy was one of the most notorious serial killers in American history. What would happen if one of Bundy's groupies raised her son to continue the legacy that the killer left behind? That's the premise of this chilling novel that will make you "sleep with the lights on," according to author Allison Brennan. Detective Grace Alexander believes that her sister may have been one of Bundy's victims—and now she has to contend with a copycat killer who is every bit as sinister as Bundy himself, in this chilling fictional mystery that shows off Olsen's true crime expertise.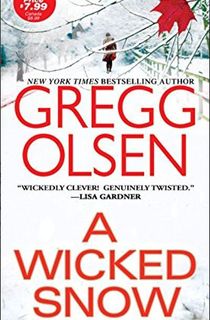 A Wicked Snow
Crime scene investigator Hannah Griffin is still haunted by a childhood tragedy. Unfortunately for her, the past is about to come roaring back in the form of some unfinished business. A killer is on the prowl—one who may have been responsible for the death of her mother years before—and he has set his sights on Hannah in this "taut thriller" (Seattle Post-Intelligencer) that will "keep fans of crime fiction hooked" (Publishers Weekly).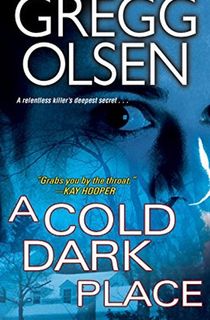 Cold Dark Place
Olsen's Emily Kenyon series follows the single mother and cop in her quest to bring killers to justice. This chilling and suspenseful installment tracks a predator who has been slaughtering families across the country. Separated by vast gulfs of geography but committed only days apart, the brutal slayings bear uncanny similarities. Now, Emily Kenyon is on the trail—and so is her teenage daughter.
Related: Lisa Black: Where to Begin with the Forensic Scientist and Bestselling Thriller Author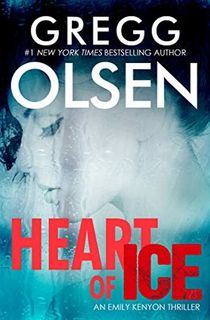 Heart Of Ice
Now a small-town sheriff, Emily Kenyon is investigating a string of murders. Each victim is a sorority girl, and each crime scene has been meticulously scrubbed of any clues. The killer is smart, patient, and driven by the rush that comes with seeing the life fade from his victims' eyes. He also has a specific target in mind for his next thrill: Kenyon's daughter.
A Waterman & Stark Short Story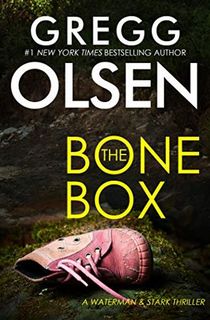 The Bone Box
Years ago, forensic pathologist Birdy Waterman helped to put her own cousin behind bars for a gruesome murder. At the time, she thought she was doing the right thing. 20 years later, however, she thinks she may have made the mistake of letting the real killer walk free. A killer who might be much closer than she realizes…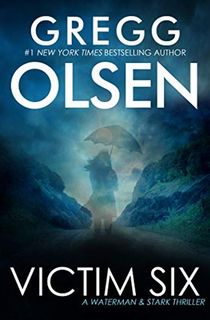 Victim Six
The victims in this novel seem to have nothing linking them together. Yet they have each been targeted by methodical killers who carefully stalk them, capture them, torture them, and ultimately slay them. In the USA Today bestseller that introduced readers to detective Kendall Stark, Olsen conjures a grisly, disturbing portrait of serial murder that is hard to imagine and even harder to put down.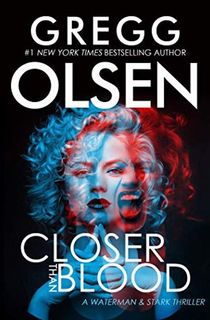 Closer than Blood
While twin sisters Tori and Lainie may look the same on the outside, they could not be more different underneath. For starters, one of them may be a murderer, and it's up to detective Kendall Stark to figure out which one, before she strikes again. This gripping novel proves why Lee Child raves that "Olsen will have you on the edge of your seat."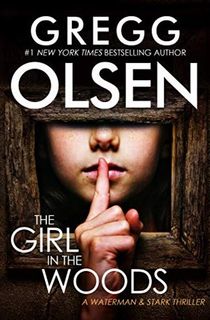 The Girl in the Woods
It all begins with an unidentified human foot found in the woods. From there, the murders begin to stack up, in this novel pairing forensic pathologist Birdy Waterman and detective Kendall Stark. What does the disappearance of the town hoarder's daughter have to do with the murder of Ted Roberts, who left behind a wife and two stepdaughters? Waterman and Stark will find out, and the answers will be shocking indeed in this "rapid-fire page-turner" (Seattle Times).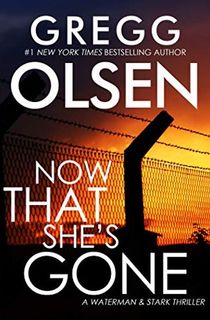 Now That She's Gone
Brenda Nevins is a brutal, brilliant serial killer with an uncanny ability to get people to do what she wants—and she's just escaped from prison. Nevins wants more than just her freedom in this taut thriller: she wants revenge. Her targets? Forensic pathologist Birdy Waterman and detective Kendall Stark, who helped to put her away in the first place. Nevins will do anything to get back at them, including exploit a fame-hungry TV psychic in her twisted game of vengeance.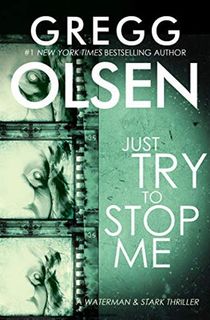 Just Try to Stop Me
In this gruesome follow-up to Now That She's Gone, notorious serial killer Brenda Nevins has once again escaped from custody, and is setting a trap for Birdy Waterman and Kendall Stark. The bait? Innocent young women who are pawns in Nevins' terrifying scheme, which she intends to live stream, if Waterman and Stark can't get to her first…
Lying Next to Me
In this Washington Post bestseller, a shocking daytime abduction draws detective Lee Husemann into a web of deception that will reveal unlikely connections between two seemingly unrelated vacationing couples. Furthermore, those connections will tie into the stunning disappearance of a wife and mother.
Related: Explore Joanne Fluke's Dark Side with Her Best Thriller and Suspense Books
The Weight of Silence
Gregg Olsen's second novel featuring homicide detective Nicole Foster finds her back in her hometown, trying to raise her niece and care for her aging father. But the death of a toddler in a parked car on one of the hottest days on record begins an investigation that will stir up old secrets and bring Foster face-to-face with a rival from her past.
The Last Thing She Ever Did
Two seemingly perfect families are undone by one terrible tragedy. When Carole and David's young son Charlie disappears without a trace, the only one who knows what happened is their neighbor, Liz. For years, she has admired her neighbors—but now her secret may destroy their marriage and her own. What's more, someone else has been watching Liz. Another neighbor with his own secrets, and his own reasons for knowing that the story is far from over…
Featured image via book cover of Water's Edge by Gregg Olsen
This post is sponsored by Open Road Media. Thank you for supporting our partners, who make it possible for Murder & Mayhem to continue publishing the mystery stories you love.