Joanne Fischmann, better known by her pen name Joanne Fluke, has created quite the niche for herself in cozy mystery fiction. Her long-running, New York Times bestselling Hannah Swensen series currently has 25 installments and counting, to say nothing of the five Hannah Swensen film adaptations that have been aired on the Hallmark Channel. The beloved series features a Minnesota baker who also moonlights as an amateur sleuth. Readers are drawn to this series not only for its cozy mystery plots, but for the real-life recipes that Fluke lovingly tucks away in each novel.
Related: Take a Bite Out of Crime: 11 Culinary Cozy Mysteries Bursting with Recipes for You to Try Out While Under Quarantine
However, readers might be surprised to discover that Joanne Fluke has a dark side—one that helps her pen gripping standalone suspense novels, without a delicious baked good in sight. If no-holds-barred thrillers are more your speed, Fluke has you covered. Here are the best novels from an under-the-radar master of suspense.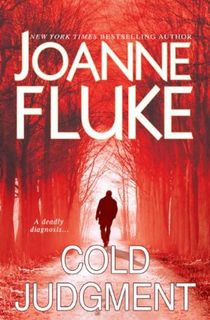 Cold Judgment
Our first recommendation features an unlikely killer: a psychiatrist who's dedicated his life's work to rehabilitating mentally ill patients. Alas, sanity proves to be tenuous even for the experts. When Dr. Elias receives a grim medical diagnosis, he decides to spend his last days on Earth hunting down the patients that he's deemed hopeless cases. He'll pick them off one by one, unless they can stop his cruel mission in its tracks.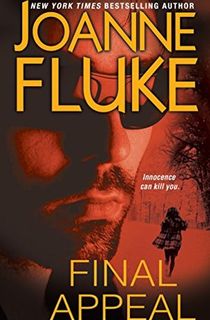 Final Appeal
Michael Hart has always maintained that he's innocent of his wife's murder. That's what he said when he was charged with the crime, found guilty, and sentenced to prison—and even now, when he's planning his escape 10 years later. Michael's brother and a concerned civilian believe his story and help him break out of prison. But then one of the jurors who delivered his guilty verdict is found dead. And another...and another. Despite what Michaels says, the bodies that are piling up cast more than a little doubt on his innocence.
Related: Global Thrills and Chills Await You in Europa's World Noir Mysteries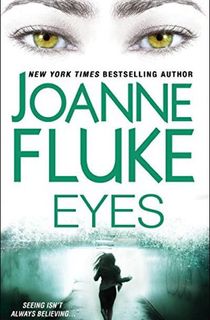 Eyes
Originally published under the pseudonym Chris Hunter, Eyes revolves around a woman who has nothing left to lose. After Connie's husband dies suddenly, she undertakes a madwoman's mission to bring him back the only way she knows how. Meanwhile, a woman named Jill finds that her relationship with her husband is steadily unraveling. The women's lives collide in an explosive plot twist that only Joanne Fluke could dream up.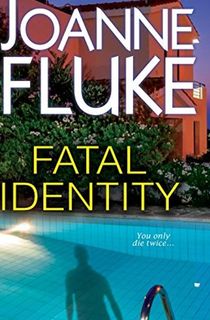 Fatal Identity
Mercedes and Marcie Calder might be identical twins, but their lives couldn't be more different. Marcie is a quiet teacher who lives alone, and Mercedes is a Hollywood actress with a glamorous house and beautiful family. When Mercedes dies tragically, Marcie is asked to finish filming a movie in her stead. She sees a chance to step into her sister's shoes—a challenge she takes far too seriously. As Marcie's life begins to blend seamlessly into her sister's, there's one detail about Mercedes that no one warned her about: The man waiting in the shadows, stalking her every move…
Related: Bernard Schaffer: My Life as a Mystery Writer and Real-Life Criminal Investigator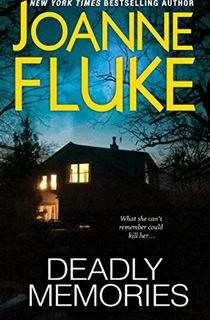 Deadly Memories
This riveting psychological thriller begins with a devastating car crash. When Maura Thomas wakes up, the last thing she remembers before her accident was having dinner with her college roommate—a night that apparently happened over 20 years ago. A husband and daughter that she has no memory of try to help her fill in the blanks. But as fragments of a previous life start coming back to her, they don't align with what she's been told—putting Maura in a very precarious position indeed.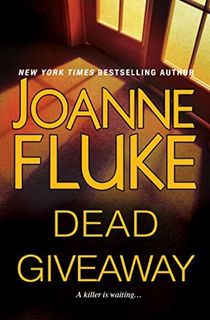 Dead Giveaway
When Ellen Wingate learns that she's inherited a condo in an exclusive Las Vegas community, she's excited to leave snowy Minnesota behind for good. Unfortunately, a freak avalanche traps her and the other residents in their homes soon after her arrival. Plus, she realizes there's some home improvement to be done. Starting with the dead body floating in the swimming pool...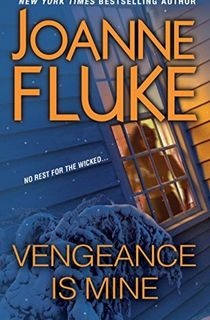 Vengeance Is Mine
Evil seems to have made its way to St. Cloud, Minnesota. A local activist is murdered, his body frozen and mockingly placed in an ice sculpture display. Then a hate crime leaves a man in critical condition. Next, a family clinic administrator appears to be in the crosshairs of a killer. And you thought Midwesterners were supposed to be polite.
Related: 6 Thriller Books That Prove Revenge Is Best Served Cold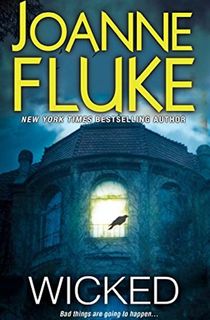 Wicked
Eve Carrington has been accepted to an exclusive writers workshop, and she can't wait to get her pen to paper; nevermind the intimidating deadlines and the creepy old mansion they'll be staying in. One of the participants is inspired by the gloomy atmosphere, and starts drafting a murder mystery based on the workshop itself. It's all in good fun, until the participants start dropping like flies—and life begins to imitate art.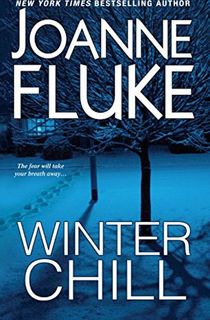 Winter Chill
Late one bitingly cold evening, Marian Larsen gets a knock on her front door. The officers waiting there deliver the worst news possible: Marian's daughter has died in a freak snowmobile crash, and her husband is paralyzed. Soon, more bizarre tragedies around their small town alert the grief-stricken Marian to an odd pattern. Was her daughter's death truly an accident after all, or was something much more sinister to blame?
Related: 13 Mind-Bending Psychological Thriller Books for C.J. Tudor Fans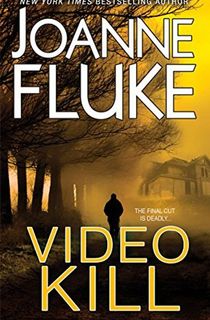 Video Kill
A man inspired by Alfred Hitchcock films begins to take his hobby in a gruesome new direction in this nail-biter of a thriller. To complete his vision, the Video Killer plans on abducting six women to recreate famed Hitchcock death scenes, emphasizing accuracy down to the very last detail. He might not measure up to the Master of Suspense, but he sure knows how to terrify an audience.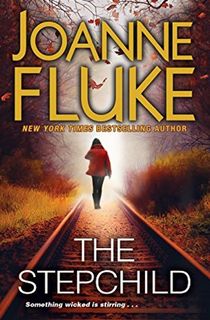 The Stepchild
When she was just four years old, Kathi Ellison was in a horrific car accident that took her mother's life and temporarily left her in a coma. Now a freshman in college, Kathi has, for the most part, recovered. But her childhood nightmares and migraines are about to return with a vengeance. And so will some odd memories of a frightened little girl—memories that her ambitious stepmother certainly wants to remain buried.
Related: Running Scared: 13 Heart-Racing Mysteries by Bestselling Author Lisa Jackson
This post is sponsored by Open Road Media. Thank you for supporting our partners, who make it possible for Murder & Mayhem to continue publishing the mystery stories you love.