Ireland's misty moors and rainswept cobblestone streets, its stark seaside cliffs and deeply haunted past—not to mention a steady supply of cable knit wool sweaters—make it the perfect muse for bleak and gritty crime fiction.
Here are 11 outstanding mystery titles that revel in the Emerald Isle's dark side.
The Ghosts of Belfast
During the dark days of Ireland's Troubles, Gerry Fegan was a ruthless killer for the IRA. While peace has come to the Emerald Isle, Fegan remains a deeply troubled individual. Haunted by the ghosts of 12 victims, including a mother and her baby, a schoolboy, and a local butcher, Fegan realizes the only way to soothe his soul is to execute those men who first ordered him to kill. In Neville's searing debut, Gerry Fegan strives to atone for his sins before the ghosts of Belfast consume him.
The Secret Place
From the acclaimed author of international bestseller In the Woods, rejoin the Dublin Murder Squad for its fifth installment. The Secret Place focuses on the unsolved death of Chris Harper, a popular young man found murdered on the grounds of a posh girls' school in Dublin. The case is resurrected when a grisly photo of the victim is left on the school's anonymous gossip billboard, with a caption that reads: I KNOW WHO KILLED HIM. Detective Stephen Moran takes on the case, though he soon discovers that St. Kilda's faculty will take any measure to keep a lid on the murder, while the shadowy network of the school's all-girl student body is far more vicious than he first believed.
Related: 7 Neil Cross Books for Fans of Gritty Crime Fiction
Borderlands
The body of a 15-year old girl is found dumped on the border that separates Northern Ireland from the South, in a region known as the Borderlands. Local Garda Inspector Benedect Develin accepts the case, and starts with the following clues: a mysterious gold ring on the dead girl's finger, and an aged photograph left by an anonymous mourner. When a second teenager is found dead and decorated with the same set of clues, Inspector Develin realizes this mystery is far darker and more dangerous than he suspected. Borderlands marks the first in McGilloway's dazzling Inspector Develin series, a trilogy that earned the author numerous awards.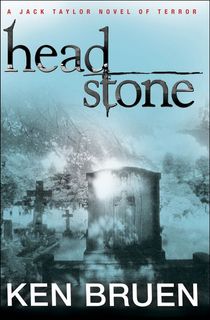 Headstone
Private investigator Jack Taylor is no stranger to confronting evil head-on. But he has yet to encounter a force of terror quite like Headstone. The mysterious criminal group terrorizes Galway, Ireland with a string of random and brutal crimes: a special-needs boy is viciously assaulted, an elderly priest is beaten within an inch of his life. As the violent group closes in on Jack and everyone he holds dear, the PI must outwit Headstone before it's too late. Famed Irish crime writer Ken Bruen—dubbed "a Celtic Dashiell Hammett"—pens this dark and twisted mystery novel.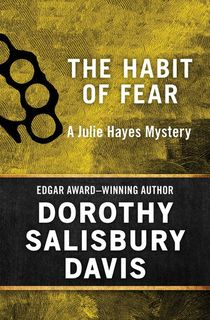 The Habit of Fear
Julie is finally finding success as a New York reporter when her husband leaves her and she is violently mugged. Shaken to the core, she returns to Ireland in search of her father. But danger awaits Julie, where the ghosts of her past return to wreak havoc on the present. Forget about soul-searching—Julie just needs to get out of Ireland alive.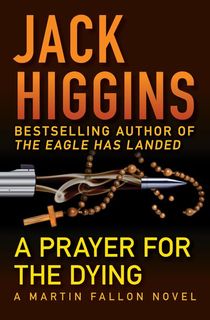 A Prayer for the Dying
As a one-time hit man for the IRA, Martin Fallon remains haunted by a mistake that led to the explosion of a school bus full of children. When the sadistic Meehan brothers threaten him with an offer he can't refuse, Fallon must agree to one final hit. It isn't clean. There's a witness: a priest named Father De Costa. In A Prayer for the Dying, everyone wants the Father dead. Fallon is determined to protect him, if only to find forgiveness for his blood-stained hands.
Related: 10 Must-Read Jack Higgins Thrillers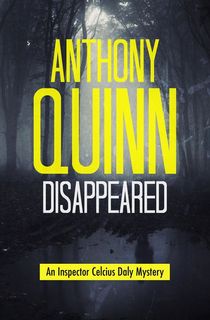 Disappeared
While violence has subsided in Belfast, for some the Troubles live on. A retired special agent disappears after looking into the forgotten case of Oliver Jordan, a suspected informant who went missing at the hands of the IRA. A former spy places his own obituary in the local paper and is promptly discovered bludgeoned to death. Detective Celcius Daly, a Catholic cop in Protestant Northern Ireland, must confront the brutal past of his country if he hopes to solve this string of murders.
The Outsider
A shy and introverted girl, little Emma Byrne has always been an outsider. Her closest friends are the animals of her family's farm, and by the age of 15, she is a sought-after horse trainer. When a mysterious accident leaves Emma and her horse terribly injured, Emma's twin brother, Jack, vows to find out what happened. Arlene Hunt's The Outsider is a tender exploration of loneliness and loyalty, set in the secluded Irish countryside of 1970s Ireland.
Related: 6 Meccas for Mystery Lovers
The Rage
Political journalist Kerrigan writes crime fiction inspired by Ireland's Celtic Tiger economic boom at the turn of the millennium, and its subsequent collapse in 2008. While petty criminals populate his work, Kerrigan suggests that the true villains are those crooked bankers and white-collar criminals of the financial market. In The Rage, we meet a web of criminals all hungry for wealth in money-starved Dublin. Terse prose and masterful plotting earned the author his first CWA Dagger Award.
Christine Falls
Christine Falls introduces us to the boozy and acerbic Quirke, a widowed coroner living in 1950s Dublin. After Quirke discovers his brother-in-law messing with the records of young woman's corpse, he looks into the circumstances surrounding her death during childbirth, as well as the disappearance of her newborn baby. What he unearths is a conspiracy that covers two continents, involves the Catholic Church, and possibly incriminates his own family.
Related: Scotland's Finest: Step Inside the Thrilling World of Tartan Noir
The Wrong Kind of Blood
Private investigator Ed Loy returns to Dublin to bury his mother, only to discover a town overrun by gangsters, crazies, and thieves. When a childhood friend asks the P.I. to locate her missing husband, Loy is thrust into a tangled web of crime that includes a heroin crime syndicate, bodies buried in the foundation of town hall, and IRA involvement. Irish playwright Hughes vividly captures the colorful, deeply flawed characters that populate Dublin's underbelly, which is why the book earned a Seamus Award after its release and was shortlisted for an Edgar Award.
Featured photo: Jonathan Bowers / Unsplash
Keep scrolling for more mystery stories!