Carl Logan, the main character from Rob Sinclair's earlier Enemy series, now goes by the name James Ryker after leaving his past life behind—or so he thought.
In this fast-paced five-volume thriller series, Ryker discovers how difficult it is to leave the past behind him when he returns from the neighborhood store to see his former boss seated in his living room. His previous organization wants his help to identify the perpetrators of Red Cobra's assassination. She was a professional hitwoman he once knew well—and Ryker can't decline.
This premise makes for a compelling, unique thriller series that takes the cake as Sinclair's best work to date. A riveting follow-up to the bestselling Enemy trilogy, The Red Cobra launches into Ryker's new identity, his inability to escape his past, and the compelling characters he encounters along the way. Filled with tense drama and intoxicating intrigue, this thriller series is impossible to put down.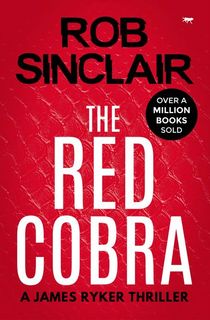 The Red Cobra
Nearly two decades of Carl Logan's life were devoted to the Joint Intelligence Agency. He is now residing in secrecy as James Ryker, and all he wants is anonymity so that he can begin a new life free from turmoil, brutality, devastation, and deception.
But before long, Ryker's fleeting idyll is over when his former JIA boss, Peter Winter, finds him and ends it. One of Ryker's previous enemies, the notorious female killer known as the Red Cobra—whose fingerprints match Kim Walker's—was murdered in Spain. Winter brings knowledge of this crime with him.
Related: 9 Political Thriller Books by Women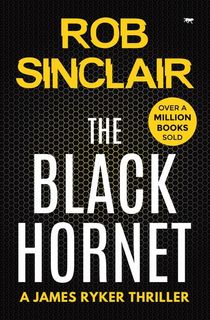 The Black Hornet
Ryker's girlfriend Lisa was taken from him six months ago and he'll do anything to discover who did it—and why. The former Joint Intelligence Agency asset follows a trail to Mexico and quickly finds himself in the crosshairs of foes he had thought he had left behind. Ryker is imprisoned in a dilapidated facility owned by The Black Hornet—the infamous head of a Mexican drug cartel—after being set up for the assassination of a previous informant. But how are the death of the informant and Lisa's disappearance related to the cartel? Who is the mysterious American who offers to aid Ryker in his time of need?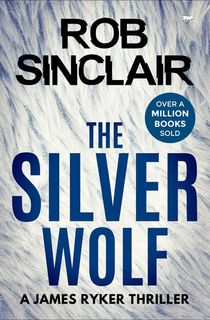 The Silver Wolf
Ex-intelligence agent James Ryker, still troubled by the abduction of his wife, embarks on a personal mission of vengeance—and is willing to do whatever it takes to get the truth.
From the Caribbean coast of Mexico's crystal-clear waters, the trail leads him back to England—his original location—where he had imagined he would never return. However, he finds more than he had anticipated there. Finding a terrorist attack planned against his former employers, the covert Joint Intelligence Agency, led him to discover thin hints about other recent occurrences that all appear to be connected to The Silver Wolf.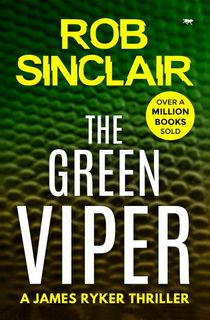 The Green Viper
James Ryker obtains a secret code through a communication channel only accessible to one other agent. The issue is that Mackie, his former boss, is already dead.
But the cries for assistance are genuine, and Ryker is powerless to deny them.
Ryker has just one purpose in mind when he travels to New York unaccompanied—and without formal authorization—but even he couldn't have anticipated the vicious environment he would soon find himself in. Ryker will throw all of his talents to the challenge and fulfill his word, all while caught in chaotic mayhem—the FBI on one front and feuding underworld masters on the other.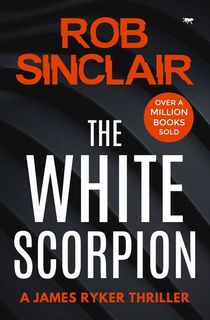 The White Scorpion
Ryker is tasked with joining a team of prestigious security forces in Chabon, Africa. All he knows is that he must invade the personal security unit of the authorities of Chabon—a nation with a troubled and violent past—in order to safeguard the interests of the British. His mission objective is obscured by diplomacy and subterfuge.
When Ryker arrives in Chabon's crumbling capital of Kilpassa, he discovers a nation on the verge of civil war. With accusations of atrocities perpetrated by both parties, including the flimsy government led by mysterious President Benyu—a former military officer who gained power in a bloody coup—a burgeoning civil uprising threatens to disrupt the peace.