Her first novel bagged an Edgar nod. And The Prisoner of the Riviera, from her Francis Bacon mystery series, earned a 2014 Lambda Literary Award in the gay mystery category. But those are only two reasons to be impressed by author Janice Law.
We got a chance to chat with the prolific writer, who told us about the six books at the top of her must-read list. Get ready to add them to yours.
Journey Into Fear
Ambler was the god of suspense, who could make the pocketing of a roll of film or a moment of isolation on a steamer as tense as much more violent and elaborate scenes by lesser writers. Ingenious and knowledgeable, Ambler was never better than in this short, fast moving thriller.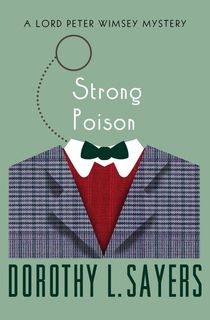 Started Early, Took My Dog
Jackson Brodie is a terrific character, Atkinson's plots are intricate and surprising, and her minor characters well observed. She likes dogs, too.
The Leopard
The Italian writer's one and only novel and one of those books that remains in memory as a rare and perfect thing. An elegy for Old Sicily and a portrait of a whole society.
Sense and Sensibility
All right, her masterpiece is Pride and Prejudice, but I taught Sense & Sensibility happily for many years and never tired of its wit and humanity. Although the great-grandmother of the romance novel, she was anything but romantic in her assessment of money, marriage, and morals.
Lord Jim
Conrad wrote novels in English, his third language. He was a dyed-in-the-wool pessimist who suffered writer's block. Yet his complex understanding of human nature, especially the miseries of the colonial worlds and imperialist designs of the 19th century, are unmatched.
Related: 8 Essential Louise Penny Books for Any Mystery Lover
Featured photo courtesy of Janice Law
KEEP SCROLLING FOR MORE MYSTERY STORIES