In May 2020, Scott Turow released , the latest entry in the bestselling author's Kindle County legal thriller series. A master at capturing the high drama of the courtroom, Turow's latest narrative follows a defense lawyer who postpones his retirement to represent a lifelong friend who's been accused of murder. In its review of The Last Trial, The New York Times hailed the book as "a meticulously devised courtroom drama, rich with character detail" that saves "a boatload of surprises for its ending."
Turow writes from experience. He entered Harvard Law School in 1975. Two years later, he published One L: The Turbulent True Story of a First Year at Harvard Law School, an autobiography that documents his first year at the institution. After earning his Juris Doctor degree cum laude in 1978, Turow served as an Assistant U.S. Attorney in Chicago, where he prosecuted several high-profile corruption cases. After leaving the U.S. Attorney's office in 1986, Turow returned to his writing career, channeling an education in creative writing from Stanford University to author multiple bestselling legal thrillers.
Turow's successful Kindle County legal thrillers include and , earning him the nickname of the "Bard of the Litigious Age" from Time magazine. But what is a legal thriller fan to do after closing the book on Turow's best works?
As always, we've got you covered. If you enjoy Turow's twisting courtroom battles, these legal thrillers are sure to keep you reading long into the night.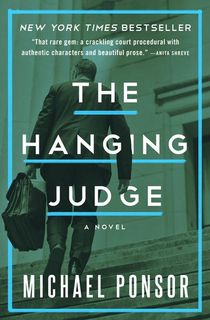 The Hanging Judge
Ponsor doubles as a real-life judge who presided over Massachusetts's first capital case in over fifty years. Here, he examines the controversial issue of capital punishment in a dramatized but thought-provoking manner. When a US attorney shifts a double homicide out of state jurisdiction into federal court so he can seek a death sentence, the nearly-retired Honorable David S. Norcross must preside over the first death penalty case in the state in decades.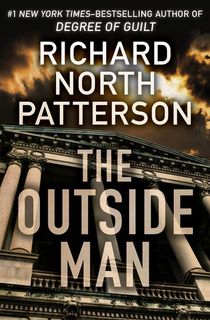 The Outside Man
Former trial lawyer turned #1 New York Times–bestselling author Richard North Patterson delivers another suspenseful legal thriller with The Outside Man. Attorney Adam Shaw's good friend Henry Cantwell is in trouble. After the murder of Cantwell's wife, Cantwell has vanished. Naturally, authorities suspect Cantwell did the deed and is on the lam. Now Shaw is in a race to find his friend and clear his name before the police close in and drag him to the electric chair.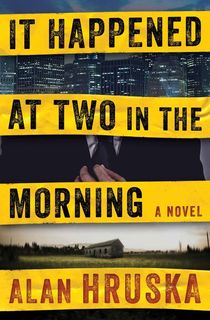 It Happened at Two in the Morning
From the author of Pardon the Ravens, Alan Hruska delivers a tense legal thriller about a New York attorney uncovering more than he should about a conspiracy. In the early morning hours, brash young lawyer Tom Weldon learns that he's being passed over for partner at his top-tier firm. Insulted, Tom quits on the spot. He knows his life is about to change, he just has no idea how different—and dangerous—it's about to get.
While walking home, Tom stumbles upon a murder in progress. He tries to stop the attack, but gets knocked out in the process. When he awakens, he finds himself held captive in a shed, far outside the city limits. Will he escape his captors alive—and who is the woman held hostage beside him?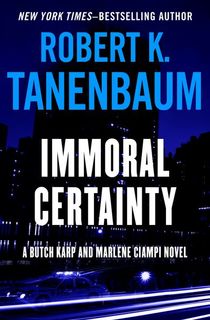 Immoral Certainty
The Bogeyman stalks New York's streets, killing children in grotesque ways. The killings are ghastly enough to shock lawyer Butch Karp, who thought he'd already seen the absolute worst of humanity. So when a child abuse case and a homicide case seem to be connected, Karp and his colleague Marlene Ciampi start digging through the city's filth.
Hailed by the New York Post as "one hell of a writer", Robert K. Tanenbaum injects a lively authenticity to all his legal thrillers. How so? He doubles as one of America's most successful prosecuting attorneys, having convicted hundreds of violent criminals.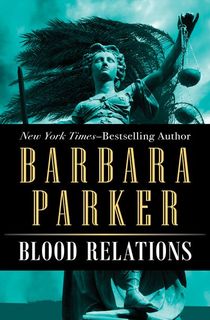 Blood Relations
Former Florida state prosecutor Barbara Parker crafts a narrative that never slows in pace. In his many years as a prosecutor in Miami, Sam Hagen has seen every shade of violence, toughing through it for the greater good. But when a seventeen-year-old model approaches Hagen and tells him she was raped in a South Beach nightclub by three of the city's most influential men, Sam is stunned—and all the more unsettled when shadowy, powerful figures begin pressuring Sam to dismiss the case entirely.
Political pressure pushes down on him, yet Sam still moves forward with the prosecution. Soon thereafter, however, one of the accused is murdered, and Sam finds himself in the middle of a deadly conspiracy.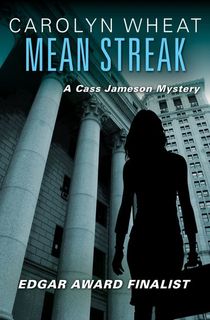 Mean Streak
A former defense attorney with the Legal Aid Society in Brooklyn, New York, Carolyn Wheat delivers a gripping thriller in this Edgar Award finalist narrative, part of the author's Cass Jameson mystery series. Cass Jameson knows Matt Riordan. The charismatic attorney is a master at working a courtroom even when his clients are notorious mobsters. Riordan is also Jameson's former lover. The breakup was far from amicable, but now things are different: Riordan's been accused of accepting bribes, and he needs Jameson's help to keep him out of jail.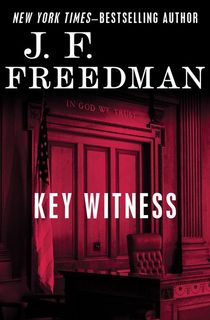 Key Witness
After years as a successful lawyer, Wyatt Matthews has finally hit rock bottom. Sure, financially he's doing alright, and his practice is thriving, but there's no joy in it. Volunteering for six months as a public defender in search of some purpose, Wyatt finally learns what is painfully obvious to the rest of the country: the legal system is an unjust place for those who can't afford it. After arranging bail for a client named Marvin White, Wyatt must defend him against extreme murder charges, starting a crusade to save White's life. Freedman, a New York Times-bestselling author, offers a gritty look at every-day struggles in our legal system in this powerful narrative.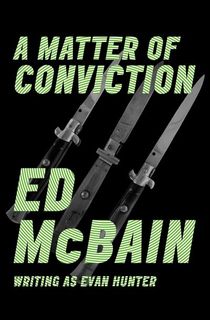 A Matter of Conviction
The inspiration for John Frankenheimer's classic film The Young Savages, Ed McBain's A Matter of Conviction offers a hard-eyed look at a city on the brink. As a stifling heatwave blankets New York City, three boys walk the streets armed with knives. It isn't long before they spot a target, surround the person, and commit murder.
Related: 11 Gripping Mysteries and Thrillers Set in New York City
The slaying rocks the city, setting its citizens on edge. Hank Bell, a Harlem-born district attorney with a solemn sense of civic duty, is tasked with the prosecution and, seemingly, holding total anarchy in the city at bay.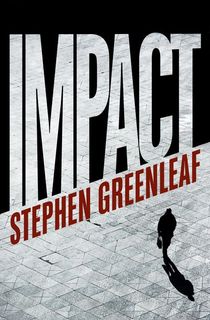 Impact
SurfAir 617 is down, and only eighteen of the more than one hundred passengers survived the crash. The grieving families of the victims soon find themselves hounded by corrupt lawyers and insurance investigators dead-set on cheating them out of any settlement money. Into the fray steps Lawyer Keith Tollison—committed to protecting the rights of the surviving family members and proving that the plane should never have been cleared to fly in the first place.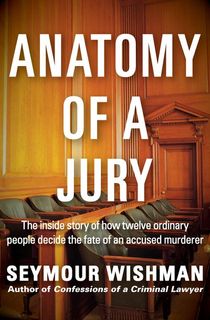 Anatomy of a Jury
In the fall of 1982, murder strikes an affluent New Jersey community: a woman is found brutally murdered in her home. The victim's husband accuses an African American handyman with a criminal record as the likely perpetrator. Though a search of the suspect's home reveals no evidence, the man is nevertheless indicted for the crime. Now his fate rests in the hands of twelve strangers in a jury box. Real-life trial attorney Seymour Wishman crafts a mock murder trial based on actual criminal investigations and trials in this legal thriller, providing a dramatic, behind-the-scenes look at our nation's criminal justice system.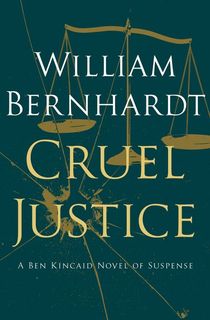 Cruel Justice
A routine personal injury case leads a lawyer into a decade-old murder mystery in this suspenseful tale by William Bernhardt. Ben Kincaid is at the end of his rope: he can't afford to pay his staff, his air conditioner is busted, and his sister is gone, leaving him to take care of her infant. He accepts what looks like an open-and-shut case in hopes of making a quick buck, only to discover that the case in question isn't so simple. Kincaid's client is desperate to save his son. The now-28-year-old man spent the last decade of his life in a mental institution after being accused of killing a woman. Now a trial is about to commence. At first, Kincaid sees little hope in clearing the name of his client's son. But when a Tulsa boy goes missing, Kincaid detects connections in the two seemingly separate cases that just might save lives and temper justice.
This post is sponsored by Open Road Media. Thank you for supporting our partners, who make it possible for Murder & Mayhem to continue publishing the mystery stories you love.