Crime writer Margaret Truman knew Washington, D.C. like the back of her hand. After all, she grew up there: Her father Harry S. Truman was elected to the United States Senate from Missouri in 1934, when she was just 10 years old. Margaret split her time and education between Washington, D.C. and Missouri, eventually graduating from D.C.'s George Washington University. Shortly after, her father moved to a famous nearby address: 1600 Pennsylvania Avenue. Harry Truman served first as Vice President and then as President of the United States, occupying the Oval Office from 1945-1953.
The White House would later play a major role in Margaret Truman's first crime novel. But first, Margaret Truman tried her hand at other careers. She gave concerts as a coloratura soprano in symphony halls across the country, recorded with the label RCA Victor, and appeared on television. Later, she worked as a journalist and as a radio personality. Finally, Truman settled on the writing career that would see her produce her most lasting work.
Truman wrote both fiction and nonfiction, and she wrote a lot. Her body of work is impressive, and diving in can be intimidating. Fortunately, we've done some investigating of our own to bring you the very best recommendations. Here are 11 gripping Margaret Truman books, tackling everything from her father's time in the White House to addictive murder mysteries set in the nation's capital.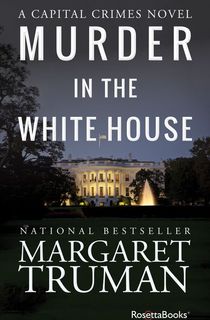 Murder in the White House
This is where it all began: 1980's Murder in the White House is the first book in Margaret Truman's Capital Crimes series, each of which deals with a killing in our nation's capital, usually in a famous location or within a government organization.
There are thrills in each of the many Capital Crimes books, and it's not strictly necessary to start with the first entry—each novel can be read as a standalone. Though some characters appear in multiple books, the series doesn't follow a single protagonist or detective team. Still, what makes more sense than starting at the beginning? In this classic crime novel, the Secretary of State has been strangled in the Lincoln Bedroom—a room only a few select people had access to, including the president himself.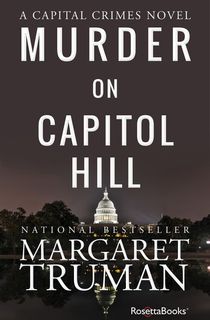 Murder on Capitol Hill
Just a year after the first Capital Crimes book, Truman followed up with the sophomore entry in the series. As the title suggests, this story kicks off with a murder on Capitol Hill, but it's not just the location that makes this a high-profile case: the murder victim in Truman's novel is the Senate Majority Leader, and he's killed at his own birthday party.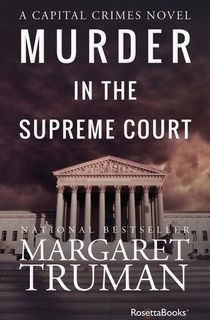 Murder in the Supreme Court
Margaret Truman was nothing if not prolific. Mystery writers with successful series often write a book a year, but Truman sometimes beat even that pace. Witness Murder in the Supreme Court, the third Capital Crimes book, which came out the very same year as Murder on Capitol Hill. Despite their rapid-fire release schedule, Truman's books never feel rushed or underwritten. They're just smart, fast-moving crime novels by a writer who has her craft down to a science. This particular novel opens with the discovery of a corpse in the chair of the chief justice in the hallowed halls of the Supreme Court. The body isn't that of the chief justice, though—it's his clerk, the dashing Clarence Sutherland. Investigators soon find out that there are plenty of viable suspects who wanted Sutherland's case closed, so to speak.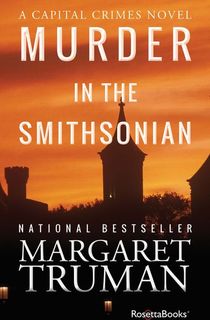 Murder in the Smithsonian
The Smithsonian museums may be free, but one visitor in this 1983 novel paid for entering with his life. The murders in Truman's Capital Crimes series are often sensational, and this one certainly fits that mold: the victim, an academic, is killed in front of hundreds of people at a swanky party at the Smithsonian. Investigators quickly deduce that his death is one puzzle piece in an insidious art world scandal. The question is, how does it all fit together?
Related: 14 Books Like The Da Vinci Code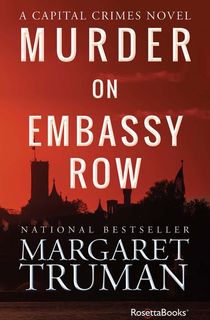 Murder on Embassy Row
Truman was consistently great throughout her career, but there's a reason that we're starting this list with so many Capital Crimes novels in the order of their release. The series got off to a very strong start, with plenty of memorable installments. Murder on Embassy Row is the fifth release in this impressive opening run from Truman. It seems that life in Truman's fictional version of Washington, D.C. is dangerous even for out-of-towners: this novel begins with the death of a British ambassador, and the tension only builds from there.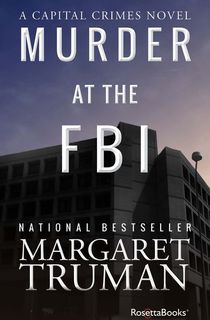 Murder at the FBI
Washington is full of secrets and covert operations, so Truman had a constant stream of realistic intrigue to work into her crime novels. Not surprisingly, one of her early books focuses on the FBI, the federal law enforcement organization that has seen more than its share of real-life conspiracies. The fictional crime depicted in Murder in the FBI would rank among the most fascinating of those scandals. A special agent is found murdered on the FBI's own shooting range, and Truman relates the tale in her typical fast-paced style.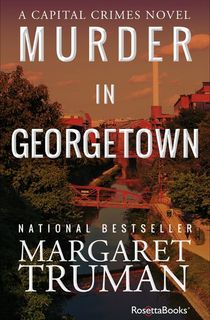 Murder in Georgetown
Washington's hip and beautiful Georgetown neighborhood, which is home to Georgetown University and more than a few rich and powerful Americans, is the site of a murder in the seventh Capital Crimes novel. This time, the victim is a Georgetown University student—one who just so happens to be a senator's daughter, as well as a skilled investigative journalist. When her inquisitive mind leads to an explosive discovery, Valerie Frolich pays the ultimate price. A fellow reporter works diligently to bring her to justice—before he's next.
Related: 10 Must-Read Jack Higgins Thrillers
Murder at the Kennedy Center
In the world of Capital Crimes, parties are dangerous places. Murder at the Kennedy Center features yet another brazen killing at a hoity-toity social event—this time, a Kennedy Center gala for a Democratic senator and presidential hopeful. The murder weapon belongs to the candidate himself, and the candidate's son is the chief suspect, neither of which is exactly good news for the dear senator's polling averages. Can a George Washington University law professor untangle what's really going on here?
Murder at the National Cathedral
Washington's stunning National Cathedral isn't the only monument bloodied by a murder in this installment—a parallel crime is committed in a church in the rolling hills of the Cotswolds in merry old England. There's nothing like a brutal crime to put a damper on your honeymoon, as the two newlyweds at the center of this novel discover.
Related: Strange FBI Cases: Fact or Fiction?
First Ladies: An Intimate Group Portrait of White House Wives
Truman's success in the crime fiction genre kept her very busy, but it didn't stop her from coming out with several strong nonfiction publications during the height of her career. Among the best of these is First Ladies, which does the vital work of chronicling the history of (who else?) the United States' First Ladies. Truman resists the urge to give each First Lady a separate biography, and instead builds an insightful narrative around the role of First Lady, weaving together the lives of the individuals who shaped it.
Harry Truman
Who better to write the biography of President Harry S. Truman than his daughter, Margaret? Years before her crime writing career took off with Murder in the White House, the younger Truman penned this comprehensive and insightful biography of her father. This volume has since gotten some serious competition thanks to historian David McCullough's Pulitzer Prize-winning 1992 book Truman, but Margaret's classic look at her father's life remains required reading for serious students of the 33rd president.
This post is sponsored by Open Road Media. Thank you for supporting our partners, who make it possible for Murder & Mayhem to continue publishing the mystery stories you love.
Featured photo: Wikimedia Commons