Mark Billingham is a man of many talents. The British-born novelist broke into comedy back in the mid-80s, and he went on to work as an actor and a screenwriter. Along the way, he somehow found time to become an award-winning crime novelist: today, Billingham is best known as the author of the Detective Inspector Tom Thorne mystery series.
Perhaps Billingham's success has something to do with his ability to see the connections between his talents. Like comedy, Billingham's crime novels rely on pacing and creativity. Even his beloved main character can be a target for improvisation—Billingham has consciously avoided nailing down every last detail of Thorne's backstory, and that has left the author space to come up with something new and interesting about his protagonist in novel after novel.
Billingham released his latest novel this summer. The Murder Book follows Tom Thorne on his most devastating journey yet. He's happy, in love, and satisfied with his work—but doesn't he know, the more you have, the more there is to lose? He's about to find out...
Curious where to dive in? Whether you're new to Billingham's work or a longtime fan looking to expand your beat, we've got you covered, detective. From Billingham's celebrated DI Thorne mysteries to the author's standalone crime novels, here are the best Mark Billingham books for your thrilling reading pleasure.
Newest Book by Mark Billingham!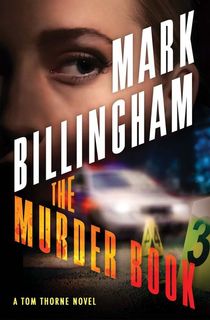 The Murder Book
Tom Thorne may finally have it all, but everything is about to go south.
He has incredible friends: Nicola Tanner and Phil Hendricks. A budding romantic relationship and a fulfilling job. Unfortunately, the more you have, the more there is to lose.
When he sets off after a woman who has brutally killed several people, he doesn't realize this will be a turning point. What follows will be an unfathomable nightmare—one from which Thorne may never escape. In addition to hunting a killer, a hideous secret from his past threatens to be revealed.
In order to preserve the life he's worked so hard to build, he'll have to do the unthinkable...
More of Mark Billingham's Thrilling Books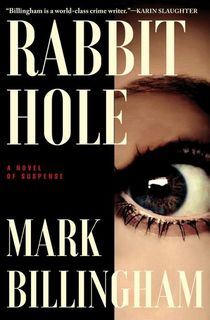 Rabbit Hole
Alice Armitage used to be a police officer. But after witnessing her partner's murder on the job, she spiraled into substance abuse, debilitating PTSD, and a mental breakdown before being admitted as a long-term patient at an acute psychiatric ward. When a fellow patient at the ward is murdered, Alice takes it upon herself to untangle a web of lies and determine the killer's identity. She may be largely unseen by the outside world, but the investigators have to take her seriously if she has evidence, right?
But as the mystery pulls her into a dark downward spiral, Alice has to confront the realization that she can't trust anyone—least of all herself. New York Times bestselling author Paula Hawkins called Rabbit Hole a "fast-paced and twisting thriller" led by a "plucky, resourceful, lovable and infuriating" protagonist.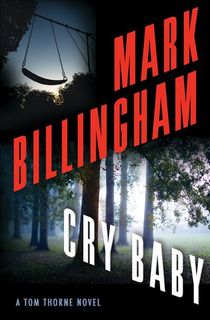 Cry Baby
New Release!
Two boys run into the woods—but only one returns—in this brand-new Tom Thorne mystery that serves as a prequel to Billingham's bestselling series debut, Sleepyhead. It's the summer of 1996 in England. Two boys play at a playground while their mothers look on. Then the children disappear into the nearby woods, and only one reemerges. Detective Sargent Tom Thorne, personally reeling from his broken marriage, takes on the case of the missing child. But the investigation soon takes a sinister turn when two people connected to the missing boy turn up murdered.
Brilliantly crafted, Billingham delivers a thrilling origin story to his dogged sleuth. "How much tighter can Billingham turn the screws before his climactic twist? . . . Expertly grueling."―Kirkus Reviews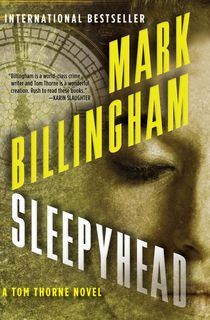 Sleepyhead
Sleepyhead is a crime novel like no other. It examines a victim with "locked in syndrome"—a condition that leaves a person mute and paralyzed but fully able to see, hear, and think. The unfortunate victim is Allison Willetts, and the man on the case is—who else?—Detective Inspector Tom Thorne, making his literary debut. Thorne's first appearance remains one of his most interesting stories.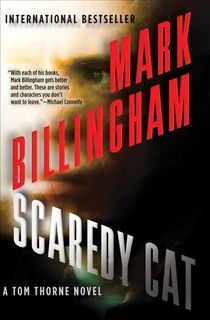 Scaredy Cat
In Scaredy Cat, London murders are coming in pairs. First one woman is found stabbed to death, then a second. When another woman is found strangled, the second assault isn't far behind. Tom Thorne is on the case and convinced that the paired murders are the work of two serial killers working in tandem. What's worse than one murderer? Two!
Lazybones
In 2003's Lazybones, someone is taking the law into their own hands and executing sex offenders who have finished serving their prison sentences. Tom Thorne is no particular fan of such criminals, but the London authorities are not keen on vigilante justice. That leaves Thorne with the unpleasant task of tracking down a serial killer who thinks sex offenders should die for their crimes.
Related: Where to Begin with Russian Mystery Author Boris Akunin
Lifeless
There have been plenty of lifeless bodies involved in Inspector Thorne's adventures, but this 2005 novel finds something else looking dead: Thorne's career. Lost and listless, Thorne has been reduced to pushing paper in an office. His superiors would like to see him take a sabbatical. Luckily for readers, excitement isn't far off: A murder spree that targets the city's most vulnerable citizens is just the sort of thing to get Thorne back on his feet and back on the beat.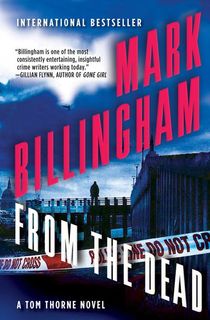 From the Dead
In From the Dead, Billingham puts a twist on Tom Thorne's relationship with London's seemingly endless supply of murderers. This time around, it's the murderer who comes to Thorne. After serving her time for murdering her husband, Donna Langford would like to know why someone's been sending her photos of him looking very much alive and not at all murdered. It's a good question! Tom Thorne, of course, is going to answer it.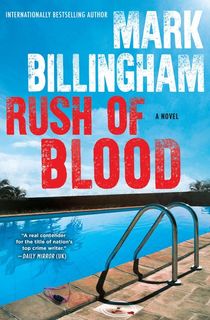 Rush of Blood
Rush of Blood is one of Billingham's best. Billingham expertly brings together the stories of three British couples who meet on a vacation that's marred by murder. When a second murder takes place back at home, the stage is set for paranoia and interpersonal drama. Billingham's novels virtually always include clever twists and psychological tension, but Rush of Blood seems at times to be on a whole other level.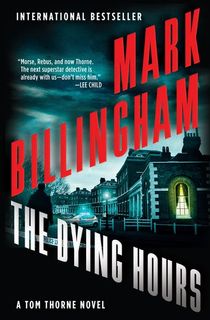 The Dying Hours
There's a disturbing trend in South London: More and more elderly people are dying by suicide. Or maybe they're not dying that way at all—which is what Detective Inspector Tom Thorne thinks. Given his record with sniffing out trouble, he's probably on to something.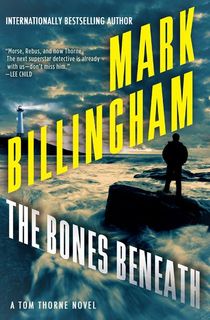 The Bones Beneath
In The Bones Beneath, Billingham pairs his hero sleuth Tom Thorne with a sadistic killer named Stuart Nicklin. Nicklin promises to help Thorne find the body of one of his victims, provided that Thorne accompanies him to a remote Welsh island. That might not be standard operating procedure for British detectives, but Billingham's SOP is to deliver twists and thrills, and he does. The tension between the two primary characters is what gives this novel its power.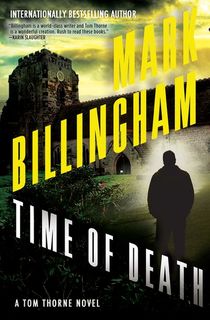 Time of Death
Billingham doesn't always rely on big city settings like London. In Time of Death, Tom Thorn and his detective girlfriend Helen Weeks head to the latter's hometown of Warwickshire, in the West Midlands. The normally serene town is buzzing with fear and drama surrounding the abduction of two girls, the discovery of a corpse, and a high-profile arrest that may not have captured the right person.
Standalone Featuring DI Nicola Tanner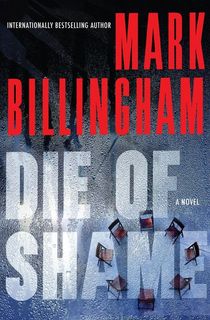 Die of Shame
Detective Inspector Nicola Tanner is one of Billingham's most memorable characters. She's the star of Die of Shame, which tells the story of a support group for dealing with feelings of shame. Some of those feelings might be well-deserved, though, because Tanner believes there's a murderer attending the meetings.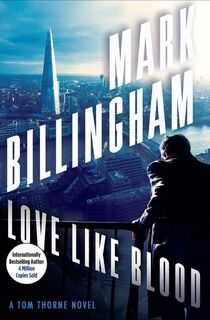 Love Like Blood
Die of Shame put Tom Thorne aside for the moment and introduced a new protagonist, Nicola Tanner. Tanner is back in Love Like Blood, but so is Tom Thorne: the former contacts the latter after her romantic partner is killed in a hit that Tanner believes was meant for her.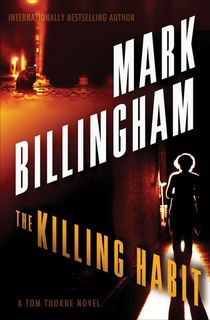 The Killing Habit
Fans of Tom Thorne and Nicola Tanner alike will love this novel, which features both of them. But the two aren't working together directly, at least not at first: Thorne is on the trail of an animal killer who may also have an interest in humans, and Tanner is investigating a dangerous drug. Billingham masterfully weaves the stories and characters together.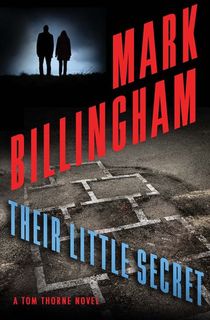 Their Little Secret
Until Cry Baby hits bookstores later this year, we'll make do with Billingham's most recent effort, Their Little Secret. This clever take on crime fiction follows Tom Thorne's pursuit of a con artist and manipulator whose actions led to a London woman's suicide. But how can you catch a killer who works so indirectly? You can start by being Tom Thorne—that helps.
This post is sponsored by Open Road Media. Thank you for supporting our partners, who make it possible for Murder & Mayhem to continue publishing the mystery stories you love.
Featured photo: Giorgio Trovato / Unsplash