The Los Angeles Times dubbed Edna Buchanan "the Queen of Crime" for good reason: this well-rounded author knows her stuff. Buchanan is best known for her mystery and thriller books, but she's also an accomplished journalist and writer of nonfiction. She covered Miami's police beat as a reporter for 18 years, and took home a Pulitzer Prize for General News Reporting in 1986. She has also penned several well-received true crime books.
Edna Buchanan has favored quality over quantity more often than some of her crime fiction contemporaries, but her back catalog is still large enough to be a little intimidating to newcomers. That's why we're here to narrow things down with a selective list of her top 12 works. We'll be including some of Buchanan's superb nonfiction on this list, along with some other surprises. The emphasis, though, will still be on what we love best here at Murder & Mayhem: mysteries and thrillers. So without further ado—let's get to our list of the best Edna Buchanan books!
Carr: Five Years of Rape and Murder
Robert Frederick Carr III was a criminal of the worst sort, a serial killer and rapist whose victims included young boys and girls. He operated in the Miami area when Buchanan was working for the Miami Herald, and Buchanan later wrote this definitive book about his crimes and twisted inner psyche. Carr is a true crime book with an unconventional structure that focuses on the thoughts and perspective of Robert Frederick Carr III himself. Hearing his perspective isn't easy, but it is fascinating and upsetting in a way that few other reading experiences can be. This unsettling work of nonfiction was Buchanan's first published book.
The Corpse Had a Familiar Face
Buchanan was publishing nonfiction before her career as a crime novelist took off, and her true crime writing remains some of her best—and most disturbing—work. The Corpse Had a Familiar Face collects stories from Buchanan's long career as a crime beat reporter at the Miami Herald. It's memorable both for its incredible stories and for its clear and compelling writing. Buchanan emphasizes the real-life characters at the heart of each case in a way that raises the stakes and makes this collection feel as exciting and as interesting as any work of fiction.
Related: 8 Heart-Stopping Anthony Bruno Books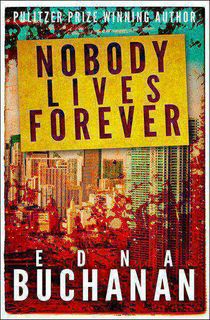 Nobody Lives Forever
With a couple of nonfiction books under her belt, Buchanan changed gears and published the first of many popular works of crime fiction. Nobody Lives Forever is certainly informed by Buchanan's experience covering real world crimes, but this is no dry police procedural: It's the story of a Miami cop who realizes that his own girlfriend has multiple personalities and is guilty of a string of local murders. The over-the-top Jekyll-and-Hyde premise and the flashy Miami setting work wonderfully together. This novel was nominated for an Edgar Award.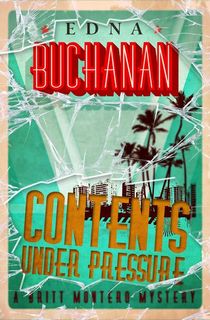 Contents Under Pressure
The best crime thriller writers introduce a memorable recurring protagonist, and Buchanan did just that in her second novel, Contents Under Pressure. For the first time, we're introduced to Britt Montero, the daughter of a Cuban patriot murdered by Fidel Castro's regime. Now living in Miami, Montero (like her creator) works as a reporter on the crime beat. Her profession gets her caught up in a strange case with explosive racial overtones.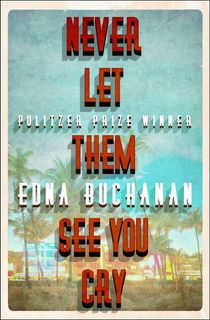 Never Let Them See You Cry
Buchanan's crime fiction career was taking off in the early 1990s, but she was still holding down her job as a journalist, too. Never Let Them See You Cry is the second of two volumes full of true stories from Buchanan's days working the crime beat at the Miami Herald.
Related: 14 Mysteries Set in Florida to Keep You Off the Beach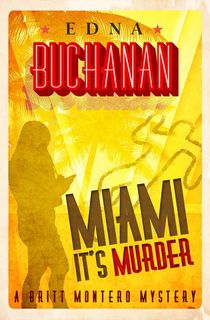 Miami It's Murder
Britt is back! In Miami, It's Murder, Britt is tracking leads in her role as a reporter when she finds that she's being hunted herself. Her reporting has made her the target of a terrifying serial rapist. This book also includes political intrigue, murder, and a whole lot of confounding loose ends—all of which manage to tie together neatly by the end. Miami, It's Murder netted Buchanan her second Edgar Award nomination.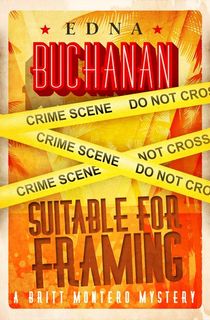 Suitable for Framing
Crime reporting isn't an easy gig. In Suitable for Framing, Britt Montero gets some new competition in the form of a young reporter who always seems to be in the right place at the right time. Montero isn't convinced that it's just good luck, so she decides to take a closer look. That doesn't work out too well: She finds herself framed for murder, and must conduct her own investigation to clear her name.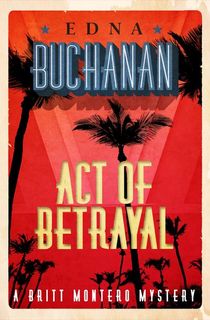 Act of Betrayal
Act of Betrayal finds reporter Britt Montero working on a missing persons case. She realizes that the victim looks remarkably similar to several other missing people, and is able to connect the dots between their disappearances. Soon, the plot links Britt to her own family's roots in Cuba, and she comes face-to-face with the man who betrayed her father and had a direct hand in his untimely death.
Related: The 30 Best Female Detectives and Amateur Sleuths in Mystery Fiction
Naked Came the Manatee
This isn't exactly an Edna Buchanan book—at least, it's not just an Edna Buchanan book. Naked Came the Manatee is the result of a strange and wonderful literary experiment. The brainchild of editor Tom Shroder, this is a mystery-thriller parody written by 13 different Miami-area writers in turn. Each takes on one chapter, with humorist Dave Barry kicking off the action and laughs in chapter one and comedy novelist Carl Hiaasen wrapping things up in chapter 13. In between, others get their turn to advance the absurd story—including Edna Buchanan, whose spotlight comes in chapter four, titled "The L.A. Connection."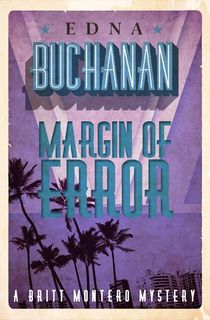 Margin of Error
Set in storm-ravaged Miami in the aftermath of a destructive hurricane, Margin of Error brings a Hollywood superstar to Britt Montero's beat. The star is researching a part, but (surprise!) he may have bigger problems than his work. A stalker is on his trail, and it's up to smart and savvy Britt to find out who is sending him threatening messages, before it's too late.
Cold Case Squad
Britt Montero dominated Buchanan's fiction output for a decade, but 2004's Cold Case Squad saw the introduction of a new recurring protagonist: Sergeant Craig Burch. Cold Case Squad is a brilliantly woven crime novel that connects a constellation of crimes spanning years into a single narrative. It's up to Burch and his two memorable associates to defrost the cold cases that unlock this puzzle.
This post is sponsored by Open Road Media. Thank you for supporting our partners, who make it possible for Murder & Mayhem to continue publishing the mystery stories you love.
Featured image: Jordan McQueen / Unsplash