Like so many other great thriller writers, Mike Lawson wasn't always a writer. In fact, he originally worked as a nuclear engineer in the United States Navy. During his service, he spent time in two Washingtons: Washington State, home to a major naval shipyard at which we worked, and Washington, D.C., which would serve as the backdrop to Lawson's popular political thrillers featuring D.C. fixer Joe DeMarco, whose adventures are furthered in Lawson's House Standoff, released on April 6, 2021.
Related: Murder in the White House: 11 Gripping Margaret Truman Books
Lawson's passion for writing eventually took him out of the Navy and—much to the delight of thriller fans—to the writer's desk. After landing an agent in 2004, Lawson published The Inside Ring and was off and running. He has since published three books that follow DEA agent Kay Hamilton and over dozen political thriller novels featuring fixer Joe DeMarco.
In celebration of Lawson's new release, we're diving into the best Mike Lawson books featuring Joe Demarco for your thrilling reading pleasure.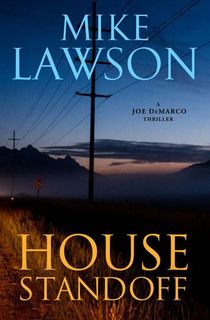 House Standoff
In the latest within the Joe DeMarco series, DeMarco sets time aside from his work as a fixer for the Speaker of the House to liaise with law enforcement to track down a killer. Justice has many faces, and DeMarco, as over-worked as he is, tirelessly puts his back into keeping the scales balanced.
Hiram Bunt, a rancher with deep pockets and shallow morals, seems to rule over the rural area of Wyoming where this murder took place ... but not for long. Although local authority is less helpful than he would like them to be, DeMarco is dead-set on making things right before anyone else turns up, well, dead.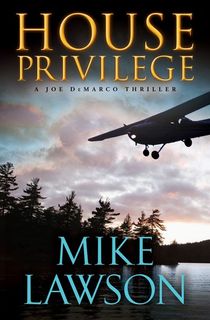 House Privilege
The narrative of House Privilege finds DeMarco taking on the seemingly simple task of a babysitting job, only for the entire assignment to spiral into embezzlement and murder. Young Cassie Russell is the daughter of a power couple from Boston and the goddaughter of John Mahoney, a commanding politician and DeMarco's employer. Tragedy strikes when Cassie's parents are killed in a plane crash, placing Cassie under the care of Mahoney. DeMarco is dispatched to tend to the girl and ensure she's okay. But the straightforward mission takes a perilous turn when DeMarco uncovers a conspiracy that puts the girl's life in jeopardy. Now, the political fixer must do everything he can to ensure justice is done and Cassie stays alive.
Publishers Weekly, in its starred review of House Privilege, hailed the thriller as "excellent... The author's felicitous style will keep readers smiling throughout. Lawson remains at the top of his game."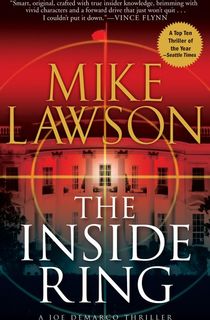 The Inside Ring
Lawson's first novel introduced the character that would define his career: Joe DeMarco, a resourceful "fixer" working for Speaker of the House, John Mahoney. In The Inside Ring, DeMarco unravels the truth behind an assassination attempt on the president. A lot changes over the course of this series, but DeMarco's tenacity and his association with politician Mahoney tie the installments together. Reading Lawson's debut novel, you'll find it easy to see why he's become such a popular writer in the thriller genre.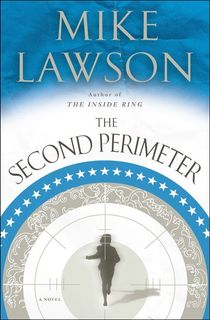 The Second Perimeter
Lawson isn't one to rest on a formula: The second Joe DeMarco novel takes the clever fixer out of his Washington, D.C. element, spicing up the series when it had only barely begun. At the behest of the Secretary of the Navy and DeMarco's employer, the Speaker of the House John Mahoney, our hero DeMarco investigates a case of fraud on a naval base and discovers something much more serious. The second DeMarco novel is also the last to lack the word "House" in the title.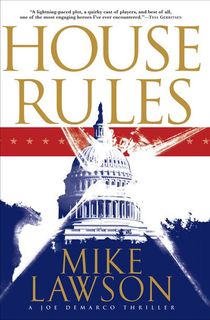 House Rules
In House Rules, Lawson explores the paranoia of the War on Terror. After a major terrorist attack is foiled, a bigoted bill to deport Muslims gains traction in the House of Representatives. The Speaker of the House dispatches fixer Joe DeMarco to handle the situation, hoping to kill the bill—and to hide a connection between the Speaker and one of the terrorists. The "House" pun in the title references, of course, the House of Representatives.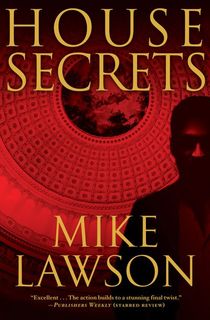 House Secrets
The fourth Joe DeMarco novel adopts the same naming conventions as the third, and the rest of the series becomes easy to identity: Grab a Lawson book with a title that starts in "House," and you've got a DeMarco story. This one kicks off with a Washington Post reporter who claims to be onto something bigger than Watergate—and then promptly dies in an "accident." It's more than a little bit fishy, but you can trust Joe DeMarco will get to the bottom of it.
Related: Department Z: 11 Thrilling John Creasey Books That Pack a Punch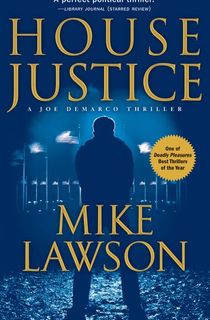 House Justice
In House Justice, Joe DeMarco has a personal stake in a geopolitical drama. A journalist scores a career-defining scoop: she's learned of a U.S. contractor who plans to sell missile technology to Iran. The CIA learns about the subterfuge via a spy embedded in Tehran. But when the journalist breaks the news, the spy is captured, tortured, and killed. Now everyone demands that the journalist reveal her source. She refuses, and reaches out to DeMarco for help—who, it just so happens, she shared a romantic fling with not so long ago. Personal lives are bound to get messy in this "engaging" post-Cold War thriller (Publishers Weekly).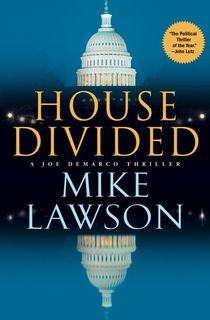 House Divided
Lawson's 2011 entry into his Joe DeMarco series, House Divided, turns the real-life NSA wiretapping scandal into a fast-paced thriller that's full of intrigue. DeMarco is sucked into the drama after his cousin is murdered by a rogue military group.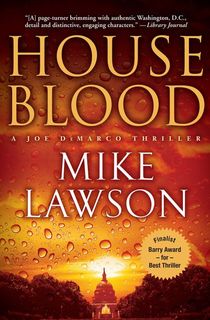 House Blood
In House Blood, Joe DeMarco is still a talented fixer, but his career isn't exactly on the upswing: His boss John Mahoney is now the former Speaker of the House, and DeMarco's latest assignment—an investigation of a lobbyist's murder conviction—looks less than inspiring. Looks, however, can be deceiving. This case turns out to be one of the most interesting of DeMarco's strange and storied career.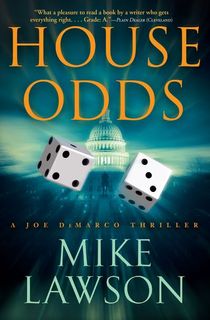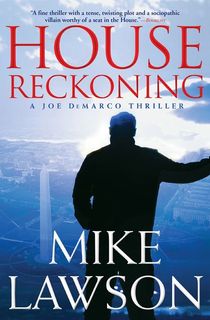 House Reckoning
DeMarco has some unique talents, but his "extracurricular activities" are nothing compared to those of this father—who, DeMarco learns, was a mafioso killer. Now, the cop who murdered DeMarco's father is up for the top job at the FBI. DeMarco is left wrestling with issues of family and morality as he decides what—if anything—to do to bring down his father's murderer. House Reckoning asks big questions and keeps DeMarco's character feeling fresh after nearly a decade's worth of thriller novels.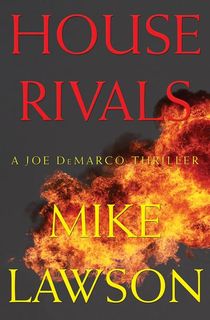 House Rivals
Congressman John Mahoney owes a great debt to a man who saved his life in Vietnam. When the time comes to pay it back by helping the man's granddaughter in an environmental fight with an oil tycoon, Mahoney turns to—who else?—his indefatigable political fixer, Joe DeMarco.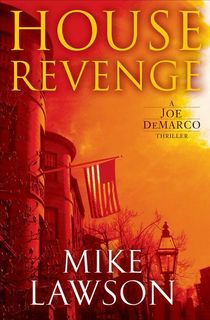 House Revenge
If you're ready to depart D.C. at this point, good news: House Revenge moves the action to Boston, the hometown of DeMarco's congressman employer John Mahoney. DeMarco is supposed to help Mahoney steal some headlines in a battle between real estate developers and local NIMBYs—but what starts as a political stunt turns personal fast. Things just never seem to be simple in DeMarco's line of work.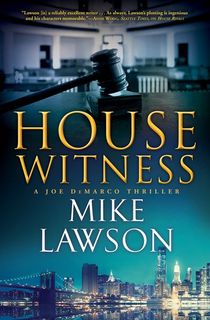 House Witness
Published in 2018, House Arrest is Mike Lawson's twelfth Joe DeMarco thriller. The narrative exposes a new layer of secrecy to Demarco's corrupt employer John Mahoney. Years ago, Mahoney fathered a child out of wedlock. Now his son is dead, shot in a Manhattan bar. Mahoney dispatches DeMarco to take care of the situation. Upon his arrival in New York City, the case appears open and shut; multiple witnesses are willing to testify against the suspected killer, a rich boy named Toby Rosenthal. It soon becomes clear, however, that someone is interfering with the witnesses. A second fixer is on the prowl, and for the right price he's willing to bend witness testimony by any means necessary.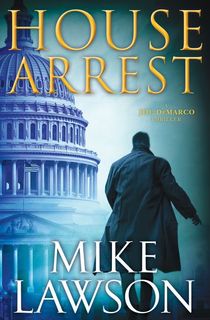 House Arrest
Published in 2019, Lawson's thirteenth DeMarco thriller proved the author showed no signs of stopping (as if there was any doubt). This time around, DeMarco is staring down the barrel of a high-profile mystery: The House Majority Whip has been found shot in his own office, and none other than Joe DeMarco is arrested for the killing. It's a classic whodunit twist—and in Lawson's capable hands, it makes for a gripping read.
Related: Fixer Joe DeMarco is Holding Out for a Hero(ine) in the Latest Mike Lawson Thriller
This post is sponsored by Open Road Media. Thank you for supporting our partners, who make it possible for Murder & Mayhem to continue publishing the mystery stories you love.