There are prolific authors, and then there's John Creasey. Over the course of his 40-year career, the British novelist—who once joked that he could write a whole book while locked in a glass box—published more than 600 books in over a dozen different series under 28 pseudonyms. His books were translated into 28 different languages and sold 80 million copies worldwide. But of all the imposing figures attached to Creasey's name, the most impressive might be 743—the number of rejections he received before making it into print.
Born in 1908 to working-class parents in Southfields, Surrey, Creasey was the seventh of nine children. A bout of polio prevented him from learning how to walk until he was six years old, but in the classroom he ran far ahead of his peers. A teacher noticed and encouraged 10-year-old Creasey's writing talent, and by the time he graduated in his mid-teens he was ready to start his career as an author.
Not so fast, said London's publishers. As the rejections piled up, Creasey cycled through a series of sales, clerical, and factory jobs. Routinely sacked for neglecting his duties in order to write, he was always on the lookout for work. But it was in an order of fish and chips that he spied his first great opportunity. The food came wrapped in a newspaper featuring an advertisement for The Cracksman Award, a writing competition sponsored by two publishers in the UK and the U.S. Creasey entered and won with "Meet the Baron," the story of a debonair jewel thief and his professional and romantic entanglements.
Related: Trust No One: 11 Best Political Thriller Books
But it wasn't a straight shot to global bestsellerdom from there. Much later in his career, Creasey remembered that after reading the The Morning Post review of his first crime novel, Seven Times Seven (1932)—"a racy and amusing as well as up-to-date story of a gang of crooks whose operations are worldwide"—he got on his bike and rode to the local Labour Exchange to look for work.
In 1933, Creasey took a firm foothold on the ladder of success with The Death Miser, the first entry in his long-running Department Z series. Famously described as "a home for bachelors with a suicidal turn of mind," Department Z is a highly classified detective agency within the British Secret Service. Because its missions are so dangerous, the agency only recruits single men, many of whom, such as the Honourable James Quinion, appear to the public eye to be dilettantes and dandies, gliding through life on tailwinds of wealth and charm.

But when they're called into action by Chief of Intelligence Gordon Craigie, the agents of Department Z transform into England's bravest warriors. Time and time again, they save the country from destruction at the hands of the world's evildoers—all while making sure the average citizen stays none the wiser.

An acknowledged source for Ian Fleming's James Bond novels, the Department Z series features thrilling action sequences, exotic settings, colorful scoundrels, and plenty of romance. In the early books, Creasey proved to be remarkably prescient about the dangers the rise of fascism posed to Europe and the rest of the world. After World War II broke out, his plotlines kept pace with—and sometimes pulled one step ahead of—the news. At war's end, Craigie and his lieutenants—just like their real-life counterparts in MI6—had to root out Soviet infiltrators while defending their department from meddling bureaucrats.
Related: 7 Spy Novels for Fans of Ian Fleming
Health issues kept Creasey from serving in World War II, so he contributed to the war effort by writing and publishing books for others to read. A lot of books. At the height of his career, he was churning out an average of 14 novels per year, in a wide variety of genres, from Western to romance to spy thriller to science fiction.

In addition to Department Z, his best known series included The Toff (about a wealthy sleuth), the Baron (see above), Dr. Palfrey and Z5 (doctors and scientists turned spies in WWII), and Gideon of Scotland Yard (police procedurals written under the pseudonym J.J. Marric). Inspired by a neighbor and detective inspector who told Creasey to "show us as we are," the Gideon books served as the basis for the John Ford film Gideon of Scotland Yard (1958, released in the UK as Gideon's Day). Many critics consider Gideon to be Creasey's finest creation, and Gideon's Fire, the seventh book in the series, won the 1962 Edgar Award for Best Novel.
In 1969, Creasey was named a Grand Master by the Mystery Writers of America. He was very proud of his association with the organization, for which he was one of only three non-Americans to serve in the honorary role of president. In 1953, he co-founded the MWA's UK counterpart, the Crime Writers' Association (CWA). In a fitting tribute to the amazing perseverance Creasey showed in pursuing his dream of becoming an author, every year the CWA awards the New Blood Dagger (previously the John Creasey Memorial Award) to a first book by a previously unpublished author.
It's no secret that Creasey has an intimidating bibliography—the late author himself reportedly couldn't keep track of how many books he wrote, and a comprehensive catalogue of his works has yet to be created. To save you the trouble of wading through hundreds of books, we've cut to the chase by focusing on Creasey's Department Z series, selecting novels that showcase the author's most thrilling qualities.
So prepare to jumpstart your Department Z obsession with 11 John Creasey books packed with international intrigue, heart-stopping adventure, and unforgettable protagonists.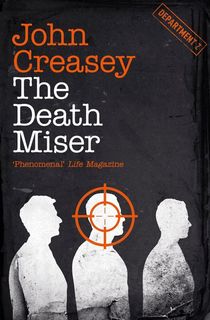 Death Miser
In the opening salvo in this blockbuster series, the Hon. James Quinion—aka special agent Jimmy Quinion—is visiting his aunt in the English countryside when he receives orders to surveil a nearby farmhouse. From this unlikely location, an international criminal syndicate is planning to kill millions of innocent people. To stop them, Quinion will have to defeat a drug-addled mastermind known as the "Death Miser."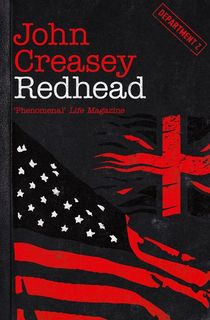 Redhead
Two British amateur boxers are having a grand time in New York City, until a local tabloid misquotes them and the notorious gangster known as "Redhead" takes offense. The pugilists hightail it back to England, but Redhead and his goons are in hot pursuit and packing enough heat to take over the entire British underworld. Only Department Z can save the day in this bareknuckle tale of violence and adventure.
Related: 8 Eric Van Lustbader Books That Will Delight Any Conspiracy Theorist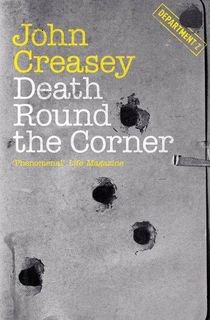 Death Round the Corner
Financier Leopold Gorman has a five-year plan to control the global monetary system. He'll kill anyone who gets in his way, including Gordon Craigie, chief of British intelligence. But Craigie has a sixth sense for evil, and asks Department Z's Tom Beresford to keep a close eye on Gorman. Is the young secret agent about to save the world—or fall into a deadly trap?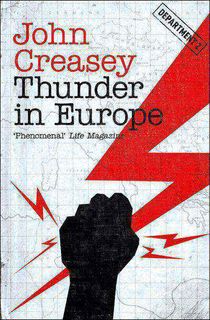 Thunder in Europe
When a modern-day Machiavelli bends a small European country to his will, world leaders fear that he intends to destroy the rest of the continent. One Department Z agent has already lost his life trying to uncover Marius Krotz's evil plans, but that won't stop new recruit James Burke—who has fallen in love with the dead man's sister—from accepting the same mission. Now Burke is headed into the lion's den, where there's only one rule: Kill or be killed.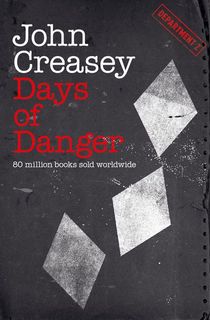 Days of Danger
When two of Department Z's top agents encounter serious trouble in the same English village, chief Gordon Craigie knows that a dangerous game is afoot. The only clue, however, is a strange diamond-shaped card. Is it enough to stop a trio of villains who've already set their diabolical plot in motion? It'll have to be—for the sake of England.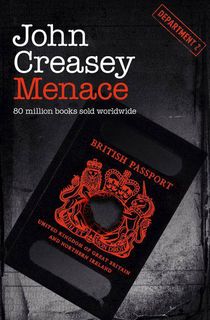 Menace
In the European principality of Vallena, Department Z agent Bob Kerr is looking forward to a rare afternoon off. But a knock on the door brings terrible news: Assassins have been eliminating Vallena's leaders one by one—and they're on the way to kill Kerr next. Someone in this tiny principality has big plans to provoke Europe's superpowers into war. Can Kerr and fellow agent Lois Dacre put an end to the madness before it's too late?
Related: The Eagle Has Landed: 13 Riveting Jack Higgins Books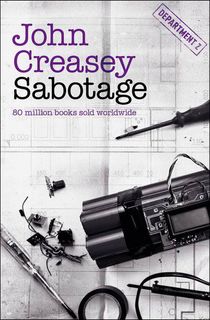 Sabotage
As the Nazi war machine rolls across Europe, German bombers train their sights on London, delivering chaos and destruction on a daily basis. The Blitz threatens England from above, but the country is also under attack from within. A traitorous cabal has demolished key food supplies and spread the word that Great Britain must surrender—or starve. Racing against the clock, Department Z's agents must unmask the villains before nationwide panic sets in.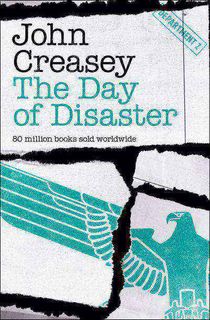 The Day of Disaster
What does a delirious refugee from war-torn France have to do with a plot to assassinate the daughter of a British munitions magnate? That's what the agents of Department Z must find out in this pulse-pounding WWII spy thriller that unfolds under the ever-present danger of a Nazi invasion. From the southwest coast to the heart of London and beyond, England's top-secret spy agency will do whatever it takes to save king and country.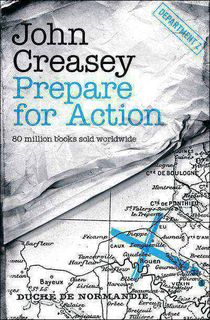 Prepare for Action
The fate of Europe hinges on the Allies' ability to keep their D-Day plans top secret. But a sinister spy ring has been leaking secrets to the Third Reich, and chief of intelligence Gordon Craigie is determined to put an end to it. Easier said than done—especially when it seems the spies might be funded by one of England's richest and most powerful men. Department Z faces its toughest challenge yet in this ripped-from-the-headlines thriller.
Related: Ministry of Fear: 10 Graham Greene Mysteries and Thrillers You Need to Read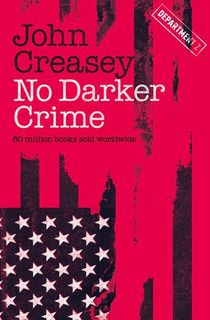 No Darker Crime
An employee of England's Ministry of Propaganda, David Garth has been in America trying to convince the U.S. government to go to war. But while he's been abroad, someone back home has been setting Garth up—for murder. Informed of his predicament by two agents from Department Z, the mild-mannered official has no choice but to join the fight against a cold-blooded killer called "Frankenstein."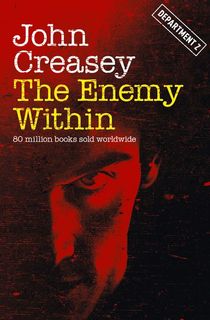 The Enemy Within
One of the darkest and most original entries in the series, this Cold War tale features a double agent within the walls of Department Z. Charles Corliss's father died while spying for the top-secret detective agency during WWII; now Corliss, under the control of the Russians, has come to seek his revenge. Will Gordon Craigie and his loyal men discover Corliss's true intentions before it's too late? Or is this the end of Department Z?
This post is sponsored by Open Road Media. Thank you for supporting our partners, who make it possible for Murder & Mayhem to continue publishing the mystery stories you love.