Around here, we just can't get enough books. Delightful cozies, classic mysteries, hard-boiled crime, heart-racing thrillers—the more suspenseful, the better.
Throughout the year, we at Murder & Mayhem love to bring you top-tier recommendations. Our team of writers keeps their finger on the pulse of the mystery, thriller, and true crime genres. We're always chasing that next cozy tale or puzzling mystery to read over a cup of tea—and share with our readers.
But, listen. We're so committed to bringing you the best and most thrilling because our Murder & Mayhem community has fantastic taste, too. So now it's your turn: Today, we're bringing you Murder & Mayhem's most addictive mystery, thriller, and crime bestsellers of 2022.
These books are consistently popular among readers in our community—and with good reason. This list has it all; from charming cozies to twisty mysteries, gritty noir and suspenseful crime. There are classic mystery tales and soothing cozy romps; stories filled with puzzling murders and thrilling adventures. From Ngaio Marsh and Ann Hazelwood to Dick Francis and Robert Goldsborough, this list of 20 mystery, thriller, and crime books is sure to offer something for clue chasers of all stripes—and tastes!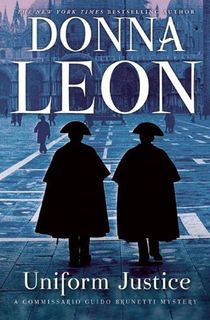 Uniform Justice
Detective Commissario Guido Brunetti has been called in to investigate the assumed suicide of a young cadet in Venice's elite military academy. All signs point to suicide, but the boy's parents refuse to believe it. Detective Brunetti finds himself investigating whether or not the esteemed academy is protecting its reputation over the safety of its students.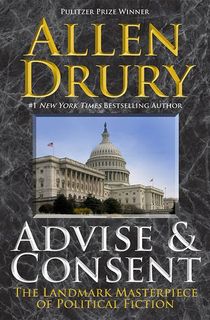 Advise & Consent
Still just as relevant as when it was first published in the 1950s, Drury's Advise & Consent sheds light on the schemes and moves made by political figures behind closed doors. The story follows three unqualified candidates who do just about everything to prove their worth to the American people.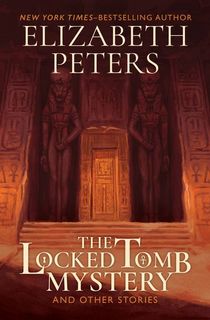 Mystery Stories
A thriller writer finds herself in a real life mystery when their friend drops dead right in front of her. A sealed tomb is violated, leaving investigators dumbfounded. And two sisters took a trip just the two of them only to discover too late that they're not alone. Get the answers to all of these mysteries in Elizabeth Peters' short story collection.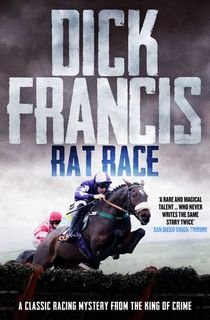 Rat Race
Horse transporting pilot Matt Shore takes off on a routine job. After having to perform an emergency landing, Matt realizes that he flew himself—and the horses—into the midst of a violent race between criminals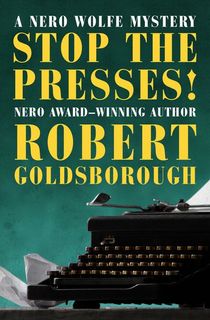 Stop the Presses!
Nero Wolfe is a brilliant but lazy detective. There are few people he'll do a favor for and Lon Cohen happens to be one of them. Cohen has asked Wolfe to dig deeper into the death threats that fellow New York Gazette employee, Cameron Clay has been receiving. Death threats are nothing new to highly opinionated Clay, but when he's found dead there are too many possible suspects to narrow down.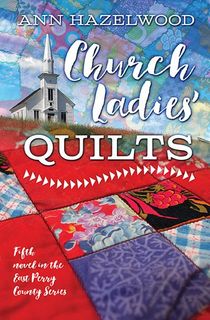 Church Ladies Quilts
Kate Meyr brings herself to join a group of quilters at Concordia Lutheran Church in Borna. When a quilt goes missing and the beloved Pastor is hesitant to do anything about it, Kate takes matters into her own hands.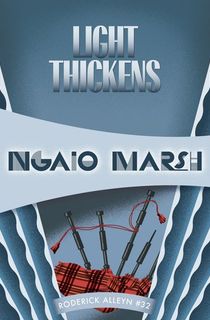 Light Thickens
Seasoned theater fans know that you do not name "the Scottish play." Director Peregrine Jay takes a risk and performs the play. Rumors hold true when odd things start to happen around the theater, including the death of the leading actor.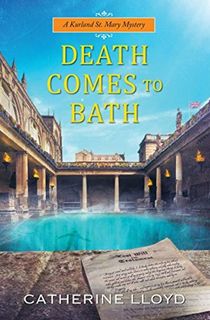 Death Comes to Bath
Major Sir Robert Kurland and his wife Lady Lucy relocate to Bath with the thought that the water can help Sir Robert recover from his injuries. Robert befriends a local businessman, but their relationship ends fast when the man is found drowned. Robert and Lucy are determined to find the killer.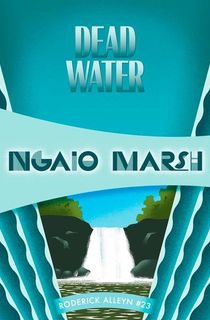 Dead Water
Emily Pride has inherited an island. The locals claim that the "Pixie Falls" on the island holds miracle-making properties. Emily has no care for that nonsense, and orders what she has deemed tourist traps to be rid of. The remodeling turns deadly and Inspector Alleyn is appointed to get to the bottom of things.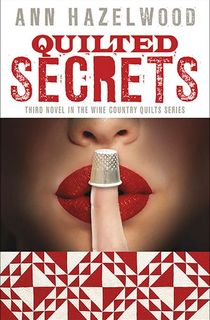 Quilted Secrets
Lily likes to keep her secrets to herself, but the gossip heavy quilting group she's joined makes that difficult. Further, when a formerly estranged cousin comes to visit, Lily is forced to reveal the secrets of her past and try to answer the ones of the previous owner of her house.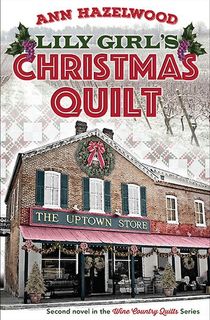 Lily Girl's Christmas Quilt
With some encouragement from friends, Kate Meyr decides to turn her Borna, Missouri home into a guesthouse. But as the home is still haunted by the spirits of Dr. Paulson and his wife, Josephine, Kate decides to use the business as a way to pay her respects. Named Josephine's Guest House, a commissioned quilt is hung in the entry hall for guests to sign. Things are going well as the guests seem to be thrilled by Josephine's presence, but why are some of the quilt signatures disappearing?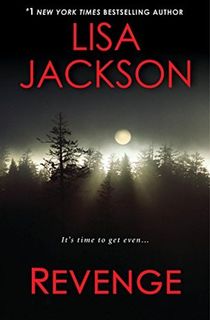 Revenge
Jonah McKee has spent years building up his fortune, power, and not so squeaky clean reputation. He's the head of the richest family in Rimrock, Oregon, and when he dies suddenly, buried secrets are tossed out into the light. His car crash is ruled an accident, but his widow thinks otherwise, begging her children to uncover answers. What the siblings find will change everything—but the kidnapping of Casey McKee may destroy them once and for all.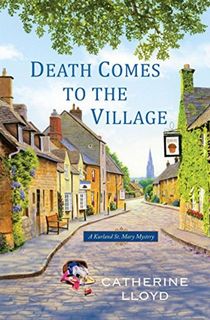 Death Comes to the Village
This Rengency-era mystery follows wounded soldier Major Robert Kurland and rector's daughter Miss Lucy Harrington. As Kurland physically recuperates from the horrors of Waterloo, his mind seems to be in overdrive. Through his window he catches sight of a shadowy figure struggling with a heavy load, painting a sinister image. He confides in Lucy, his childood friend, but as the two poke around at his suspicions, their investigation is derailed by someone who doesn't want them to get too close to the truth behind the disapeparance of two servant girls.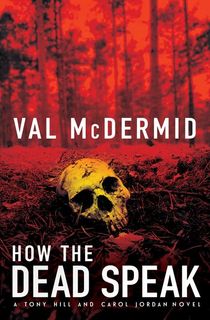 How the Dead Speak
Carol Jordan is no longer witht he police, and profile Tony Hill is behind bars—but that doesn't mean their not still investigating cases. Hill has some unexpected outlets for his skill set in jail, and Jordan has teamed up with lawyers and forensic experts to probe into a miscarriage of justice. When dozens of skeletons are found during the redevelopment of an orphanage, forensics reveal they originated sometime between 20 to 40 years ago. And another set of skeletons is found from as recent as 10 years ago. But how is this case connected to Hill and Jordan?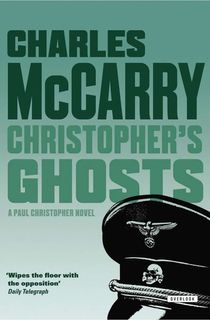 Christopher's Ghosts
In the late 1930s, young Christopher witnesses a horrific act by a merciless SS officer. Years later during the Cold War, that same SS officer emerges to take out the last living witness to that crime. Christopher, a CIA agent, is ruthlessly pursued by the only man who has a comparable skill set and instincts.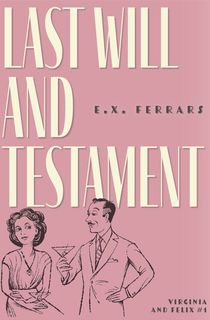 Last Will and Testament
When a wealthy woman passes away, her last will and testament brings together all the usual suspects: friends, family, a master felon, and a charming conman. What could go wrong in this charming mystery debut?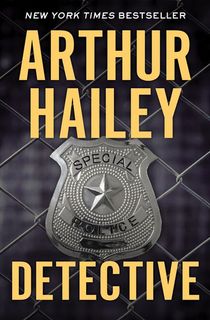 Detective
Detective-Sergeant Malcolm Ainslie is a former Catholic priest who's headed for vacation. Just before he leaves, he receives a call from death row. Serial killer Elroy Doil is deaded for the electric chair, but before he gets there, he wants to make a full confession. Ainslie heads for the prison to hear him out, but it's not the confession he expected…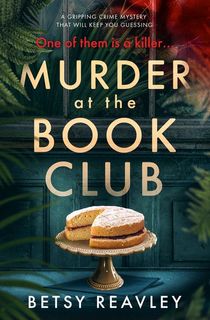 Murder at the Book Club
Nine women meet to take tea, eat cakes—and talk books. They are good friends, they trust each other—and one of them is a killer. But which one is it, and will they find out before it's too late?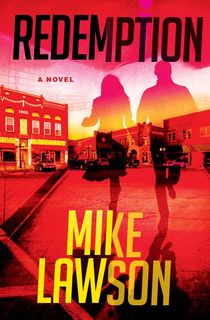 Redemption
Jamison Maddox reluctantly takes a research job for a small company in Redemption, Illinois—never expecting this single decision will change the course of his entire life. When a colleague asks him to run away with her—revealing that the company is involved in illegal operations—he agrees. The company will do anything to silence them, and the woman may not be who she seems…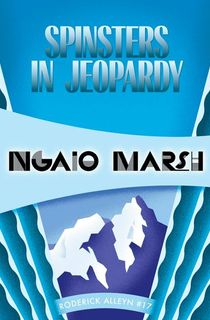 Spinsters in Jeopardy
Inspector Roderick Alleyn is vacationing in the South of France, but things aren't going to be as relaxing as he hoped. When he begins poking around some sinister happenings, the cultish citizens are not very happy…