Most writers will tell you that every story holds a grain of truth. But some stories are certainly closer to the truth than others. There's something particularly gripping about a book based on true events—especially when it's a mystery or thriller. Is it the thought that what we're reading could just as likely happen to us? The exciting and terrifying idea that someone close to you could have dark secrets such as these? Or maybe work so close to reality just touches us deeper, showing us a side of real life we never really imagined.
Related: 8 Real Murder Cases That Inspired Classic Mystery Novels
From shocking accusations throughout history to chilling crimes very much in the present, here are eight mystery and thriller books based on true events—you won't be able to put them down.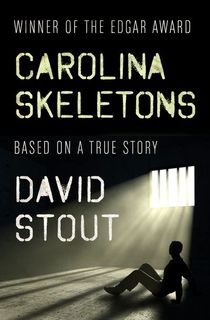 Carolina Skeletons
In 1944, 14-year-old George Stinney Jr. was the youngest person executed in the United States in the 20th century. His ramshackle hearing lasted only a few hours, and the jury's decision would put him to death three months later for a double murder. David Stout's Carolina Skeletons is based on this vile chapter of America's shameful past.
Linus Bragg, like any other young teenage Black boy living in South Carolina in the 1940s, knows better than to stray too close to white girls. But as Sue Ellen and Cindy Lou bicycle past, something compels him to follow them. As he trails after their path into the clearing in the woods, it becomes immediately clear that he has never made a graver mistake. Both girls lie dead, and Linus is the obvious suspect.
Related: Carolina Skeletons: The Award-Winning Mystery Based on a Real-Life Murder Case and Wrongful Conviction
Four decades after this fateful day, Linus's nephew journeys to South Carolina to learn more about this darkly formative event in his family's history. He wants to find out the fourth person who made their way through the clearing—the one who has been walking free with their sinister deeds swept under the rug of a convenient scape goat.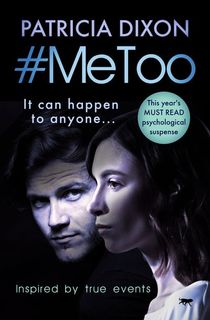 #MeToo
In the forward of her book #MeToo, author Patricia Dixon proclaims that her story is based on true events, no matter how they might be obscured by fiction or distanced by fabricated characters. She dedicates the book to anyone who might have suffered any kind of abuse at the hands of another—and bravely comes forward as a survivor herself.
After Stan sends her a desperate letter, Billie's love for him sends her back home to Manchester to help him in any way she can. Thrown in prison, Stan insists he's innocent of his accused crime. But Kelly, the woman insisting he's responsible, is left a shaken mess of undeniable trauma.
Billie teams up with a private investigator to track down evidence that will absolve Stan of his rape charges. But as Kelly's tale of her horrifying experience is laid out, Billie begins to feel a creeping doubt about Stan's innocence. There are multiple versions of the story, but only one can be true. And the closer Billie looks, the more lies become clear.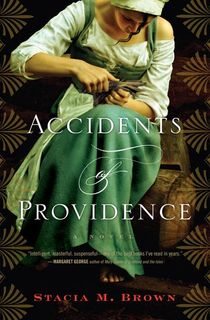 Accidents of Providence
London in 1649 was a tumultuous time. King Charles was beheaded on charges of treason. The war-hungry Oliver Cromwell was in power. And paranoia and self-righteousness were rampant amongst a war-torn and deeply Christian community. Author Stacia M. Brown—a brilliant theologist and historian—knows the troubles of the time well. It was a time which saw a new law that targeted unwed mothers and presumed anyone who concealed the death of her illegitimate child guilty of murder. Brown based her novel upon the true events which unfolded from this dire law.
Related: 13 Riveting Reads for Mystery Fans and History Buffs Alike
Rachel Lockyer is a glove maker, but her life isn't so simple. She has been embroiled in a secret affair with William Walwyn, a revolutionary rallying for independence and tolerance. And the affair resulted in a bastard child, whose body she had to bury in the wood. Rachel is arrested upon the discovery of the deceased infant. No one is denying Rachel buried her cherished baby, but as she is on trial for charges of murder, everyone wants to know why.
As a love story collides with a heart-pounding thriller, Rachel finds her harrowing tale pulling in the married lover she is desperate to protect, an empathetic mother who has lost her own children, a prosecutor with a sinister agenda, and an investigator hesitant to build evidence against her.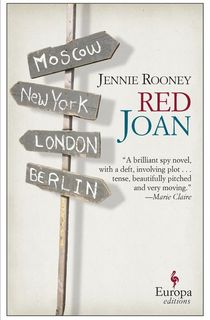 Red Joan
In 1999, 87-year-old Melita Norwood was a British spy exposed for revealing top secret information to the KGB. She was, in fact, the KGB's longest serving source of British intelligence. This book by Jennie Rooney heavily draws upon her life story and history-shaping actions.

Cambridge student Joan Stanley may be talented, but she is just as impressionable. Her world view is expanded when she begins a friendship with Sonya, a woman with a wild history that makes Joan's simple upbringing pale in comparison. And things only grow more complicated as Joan develops feelings for Sonya's enigmatic cousin, Leo. Linked to Russia and Germany, Sonya and Leo are communist sympathizers, and Joan can't even begin to understand their ways of wartime loyalty.
Related: 17 of the Best Spy Novels for Espionage Lovers

Fascism brings nation after nation to its knees, and suddenly Joan is pulled into a desperate project that will have rippling consequences throughout the war and the world. All paths are hurtling towards the deployment of the atomic bomb, and Joan is left to grapple with the risks to her career and conscience. And then, decades later, she must contend with the questions raised by the MI5.
The Perfect Nanny
Lucia and Leo Krim—just six and two years old, respectively, were murdered on October 25th, 2012. They were stabbed to death in their Manhattan apartment by their nanny, Yoselyn Ortega. Their mother, Marina, came home with their three-year-old sister to find them dead in the bathtub. Ortega began to stab herself in the neck and throat, but survived her self-inflicted wounds to be found guilty by a jury.
Related: 9 Best Mystery and Thriller Books of 2018
The Perfect Nanny by Leila Slimani moves this story to Paris and artfully flips the script on the cultural perspective. Myriam and her husband are in need of a new nanny when she decides to go back to work as a lawyer. Louise seems to be everything they're looking for—quiet, polite, clean, devoted—the perfect match to their daughter and son. But jealousy and resentment builds as the parents and nanny become far too entwined in each other's lives. Co-dependency is dangerous, but cutting ties may be even worse...
The Daughter of Time
This book by Josephine Tey is based on one of the most interesting and infamous cases in history—the alleged crimes of King Richard III. Rather than obscuring true events with fully fictionalized characters and similar events, Tey recreates the exciting crimes in her gripping novel.
Scotland Yard's Inspector Alan Grant is in recovery from a broken leg, with nothing to do but spiral into obsession over a contemporary portrait of Richard III. But the portrait does not depict him as the "Wicked Uncle" much of history knows him as. It doesn't portray a hunchbacked, calculating villain. It portrays a noble, sensitive man.
Related: 11 Literary Mysteries For the High-Minded Sleuth
Could this be a man who truly killed his brother's children to vie for the throne? Or was he simply the victim all along, scapegoated by usurpers greedy for England's rule? Teaming up with the British Museum and an American scholar, Inspector Grant is finally going to get to the truth.
To Die For
In 1990, a scandal broke loose as 22-year-old Pamela Smart was convicted of conspiracy to commit murder, witness tampering, and accomplice to first degree murder. The victim was her husband, Greggory Smart, whom she had only been married to for a year. Her accomplice in this crime was 15-year-old Billy Flynn, whom she had sex with in order to convince him and three of his friends to carry out the gruesome deed.
Related: A Joyce Maynard Primer
Joyce Maynard's thrilling novel is based on this sensationalized case. It follows Suzanne Maretto, a local weather reporter. But she wants more than the life she's been given—she wants to climb well over her lot on suburban cable news and become as successful and beloved as her idol, Barbara Walters. So what is standing in her way? Her all-too-average husband.
Her path to success is simple: all she has to do is kill her husband. And she doesn't even have to be the one to do it. Seducing Jimmy, a teenaged admirer, has everything falling perfectly into place. Before she can even blink, she's all over TV, climbing to fame as a grieving widow. After that, selling Jimmy out is easy.
Girl A
This psychological thriller is based on a number of true events. The infamous case of English child killers Rose and Fred West is just one of them, as is the sordid tale of David and Louise Turpin, who were convicted of sexually abusing 12 out of 13 of their kids back in 2019.
This book is centered on Lex Gracie. Her childhood was far from idyllic. She can't even say it was normal. Not when she grew up as Girl A—the girl lucky enough to have escaped her parents' House of Horrors. She's grateful she was able to free her older brother and four younger siblings, but she's spent every moment since trying to forget about her time there. With her father dead and her bother tucked away in a prison cell, it's been easy enough to keep those memories separate. But now her mother has died, and she and her siblings have inherited the house of their nightmares.
Lex can't ignore the past anymore. But with the help of her sister Evie, she sets about finding away to use this once evil place for something good. But first she must come to terms with the trauma she endured alongside her siblings, and the people those experiences have turned them into.