Every day, social media is a flurry of green, black, and yellow boxes. It's the extremely popular game Wordle that went from obscurity to a national obsession overnight. The Smithsonian Magazine reported it went from 90 players in November to 2 million by the end of January. Then it was sold for low seven figures to the New York Times in January.
With the popularity of the game, it only seems natural that many mystery readers would be fans. Murder mystery readers love puzzles and word games. After all, a good murder mystery uses language to leave a trail of clues that leads to a final result—whether it's the culprit, the motive, or some kind of treasure. So it makes sense that mystery lovers would like books with even more overt games embedded—like crosswords and other word puzzles. In honor of the popularity of the word game Wordle, here are nine books that bring together word games and mystery stories.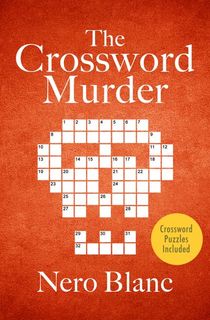 The Crossword Murder
Annabelle Graham made crosswords, but she hadn't expected they'd become a matter of life and death. When another puzzle editor, Thompson C. Briephs, is found murdered, his death is written off—but Private Investigator Rosco Polycrates reaches out to Graham to help with the case. He thinks that Briephs' unpublished crosswords can help solve this dastardly crime. It's one of twelve books in the Crossword Mysteries, in which crosswords are front and center. There's even a link in the book that takes you to a crossword you can use to try to solve the puzzle.
Montague Island Mysteries and Other Logic Puzzles
This book follows the story of a group of friends on a mysterious island who like to play murder mystery games. Readers get to solve all sorts of puzzles that reveal information about the guests, the island, and the couple who own it. Everything points to a deep dark secret!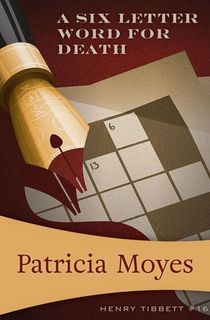 A Six Letter Word for Death
In Patricia Moyes' Inspector Henry Tibbett series, this sixth book also features crosswords. A local mystery group has put together a crossword puzzle that might shed light on a 20-year old secret. Can the Inspector make sense of the clues?
The Westing Game
While this is a young adult mystery book, it's a must for puzzle seekers. Samuel W. Westing loved games so it was no surprise when he left a big one in his will. He's given out obscure clues for eight pairs of tenants, all named in the will, to solve and gain the inheritance. However, he tells them posthumously that one is the murderer. Can this unusual bunch of people figure out the game and gain a fortune? And can they figure out who killed him?
Word Has It
We've got logic puzzles, crosswords, codes—and now Scrabble. In this recent series, Wordplay Mysteries, Wanda Warner loves playing Scrabble with her nephew who is a cop. But when lots of words related to jewel heists show up and she finds out that there is a jewel thief ring, Wanda gets ideas to solve this new intriguing puzzle. But theft may not be the only crime these thieves are into. There's three books in the series.
Puzzling Ink
While Quinn Carr spends her day working as a waitress, her side gig is writing crosswords for her local paper. But her life becomes a big conundrum when a customer falls dead into his dish and she needs to figure out who killed the man. Using her skills to interpret clues, she has to fit the pieces together to figure out this strangle puzzle. It's the first in the three book Crossword Puzzle mystery series.
Cain's Jawbone
Cain's Jawbone is the biggest puzzle of them all! This 1934 novel made a resurgence thanks to BookTok. The basic premise is that there are six murders that have been committed over the course of 100 pages. In most murder mystery books, all the reader and detective have to do is figure out whodunit. But with Cain's Jawbone, the 100 pages are all out of order—and so the sleuth has to piece together the correct order of the pages to get the true story. Allegedly only a few people have ever figured out the correct solution. Will you?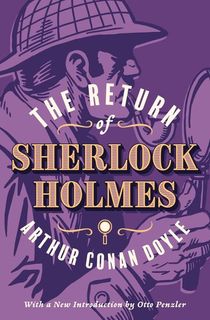 The Return of Sherlock Holmes
To end this list, these last two entries involve classic short stories that contain famous codes. The short story "The Adventure of the Dancing Men" is in the 1905 collection of stories called The Return of Sherlock Holmes. The famous detective is consulted by the newlywed Hilton Cubitt over a strange series of unusual stick figures. Before they were married, his soon-to-be wife requested that he never ask about her past—but it seems her past is haunting her. She's been getting letters and messages in their garden within these menacing stick figures. Holmes has to solve this mystery by figuring out what is going on, including deciphering these stick figure men.
The Gold-Bug
Most of these stories focus on murder and mayhem, but this short story is all about treasure. While the narrator thinks his friend, William Legrand, has become a bit unhinged about bugs and treasure, he decides to go along with Legrand's plan to find hidden gold. At the center of the story is a coded message that tells them where X marks the spot. This code was extremely influential; several famous codebreakers and makers ascribe their interest in codes to this short story!