All fans of mystery know that what really makes a great mystery novel is a great detective to crack the case. And if you're someone who likes to solve mysteries alongside the characters in the book, there's a lot to be said for following alongside a strong sleuth. Some of the most iconic mystery characters are private detectives. Because they're not tied to any police or government agency, they're free to approach their crime solving in more creative ways. From classics to more modern takes on the genre, here are 11 private detective books every sleuth should read.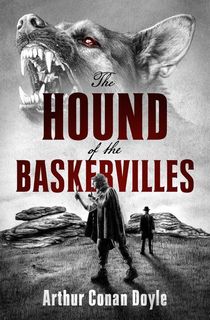 The Hound of the Baskervilles
No list of private detective books is complete without the most iconic detective of all time, Sherlock Holmes. In his most famous case, Holmes investigates the so-called curse of the Baskervilles. In the sixteenth century, Hugo Baskerville violently pursued a farmer's daughter across the moor until she died of fright. Before Baskerville even has the chance to react, he is mauled to death by a giant black hound, and nearly every subsequent resident of Baskerville Hall has met a similarly violent fate since, or so the legend goes.
When yet another Baskerville is found dead with gigantic canine footprints nearby, a local doctor heads to 221B Baker Street, hoping to get the mystery solved once and for all. Does a demonic hound truly haunt the moors? Holmes and Watson are on the case to discover the truth before the newest Baskerville heir becomes a victim.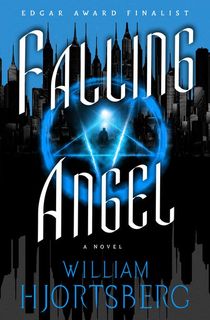 Falling Angel
Big-band crooner Johnny Favorite was entertaining Allied troops in Tunisia when a Luftwaffe raid killed his audience and left him critically injured for life. While he lived out his days in a near-catatonic state, the world moved on without him. In 1959, private investigator Harry Angel is hired to track Johnny down by the mysterious Louis Cyphre. Louis has a contract with Johnny that can only be paid upon the singer's death, and he's tired of waiting.
When Harry learns that Johnny has disappeared from the private hospital he'd been in for over a decade, the case takes a bizarre turn. His investigation leads him into the world of the occult and black magic. Everyone Harry questions turns up dead and Louis Cyphre starts to show up in his dreams. What began as a missing person's case turns into a fight for Harry's own soul in the basis for the Robert De Niro film Angel Heart.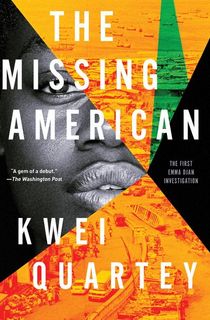 The Missing American
Emma Djan is not particularly thrilled with her new job as a private investigator. She had dreams of rising through the ranks of the Accra police, but those all came crashing down around her. Her first case involves Gordon Tilson, an American man who disappeared after flying across the world to visit a woman he met through an online support group for people who had lost their spouses.
Emma soon comes into contact with Gordon's son Derek, who is convinced his father has been scammed. Just before leaving, Gordon sent thousands of dollars to this Ghanian woman to cover the hospital costs for her sister following a car accident. Emma and Derek join forces to find Gordon, but their search will lead them into the bizarre world of internet scams, fetish priests, and secrets many would be willing to kill for.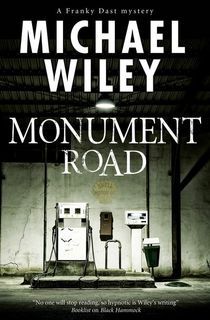 Monument Road
Franky Dast knows what it's like to be accused of a crime you did not commit. Eight years prior, he was convicted of killing two young boys and was sentenced to death. He served those eight years on death row until his innocence was proven. Now, he works as an investigator for the Justice Now Initiative, trying to help other people in the same situation.
When Bill Higby, the detective whose testimony was a key piece of evidence at his trial, is accused of murder himself, Franky is torn. Can he really help the man who is still convinced of Franky's own guilt? As he sets out to prove Higby's innocence, Franky realizes he will also have to prove his own. He will have to discover once and for all what really happened that night eight years ago on Monument Road.
Murder on the Orient Express
In perhaps Agatha Christie's most iconic work, the famed Orient Express is on a routine journey until the fateful night it is stopped due to heavy snowfall. The next morning, American millionaire Samuel Edward Ratchett is found stabbed to death in his compartment with the door locked from the inside. With the train still stopped, the passengers quickly come to a horrific realization: they are stuck with a murderer in their midst.
World-famous detective Hercule Poirot also happens to be a passenger onboard and quickly takes on the case. He begins interviewing the other passengers on the train. Someone on board is a murderer, and it may not be long before they strike again.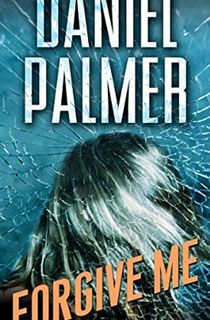 Forgive Me
Although she spends her days tracking down and rescuing endangered runaways, Angie DeRose can always take comfort in the memories of her own idyllic childhood. That is, until everything she's ever known is called into question.
While taking inventory of her recently deceased mother's things, Angie comes across a photo of a little girl labeled on the back with a code and a short message: "May God forgive me." With the help of Bryce Taggart, the US Marshal working with her private investigation agency, she sets out to discover the identity of this mysterious girl. More lies begin to emerge as Angie and Bryce continue to search. As truths come to light, everything Angie holds dear is at risk, including her own life.
IQ
The LAPD has been ignoring crimes in the neighborhood of East Long Beach for years. So Isaiah Quintable, or IQ, takes it upon himself to bring justice to his home relying only on his instincts and keen observational skills. He charges only whatever his clients can afford, ranging from casseroles to chickens. However, in order to make ends meet, he takes on clients that can pay.
In this case, the first in Joe Ide's IQ detective series, a rap mogul knows someone wants him dead, and he wants IQ to figure out who. The suspect list is long, from a vengeful ex-wife to a crew of money-grabbing hangers-on with a terrifying attack dog, to a hitman who fear into the hearts of other hitmen. As his investigation continues, IQ realizes the case goes much further than he ever realized, and is much more dangerous than he ever thought.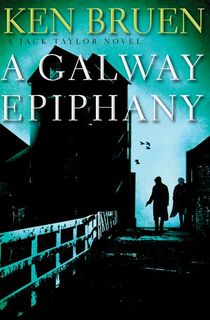 A Galway Epiphany
Jack Taylor thinks he has finally put his violent life as a private investigator behind him as he begins his retirement in the Irish countryside. He just has to return to his old home base of Galway one more time to finish sorting out his affairs. But when he is hit by a truck and is left in a coma, the mystery begins.
Related: 11 Crime Novels from the Emerald Isle
When Jack awakens, he finds all of Ireland obsessed with the "Miracle of Galway." Two children were seen tending to him after he was hit, and Jack's lack of injuries strikes many as proof that they were saintly. He is soon drawn into the case to discover the truth behind this so-called miracle, but Jack quickly realizes that there is much more to these mysterious children than he originally thought.
The Big Sleep
The first entry in Raymond Chandler's iconic and influential Philip Marlowe series and the basis for the 1946 film, The Big Sleep is a story of one private detective's journey through the seedy underbelly of Los Angeles.
The story begins when Marlowe is hired by a dying millionaire to handle Arthur Geiger, a man he believes is attempting to blackmail his younger, troublesome daughter Carmen. Marlowe soon discovers Geiger is a pornography lender and sees Carmen entering his house late at night. But then Geiger winds up dead, and on top of everything, Carmen's brother-in-law has gone missing. This classic mystery is worth a read for all fans of noir.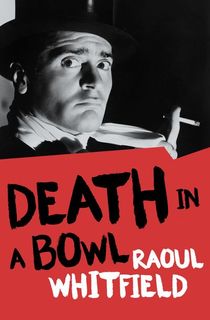 Death in a Bowl
When an orchestra conductor is shot dead in the middle of a performance at the Hollywood Bowl, PI Ben Jardinn is intrigued. Not only because he always has his eye on the crimes committed around Tinseltown, but because two of the prime suspects in the shooting contacted him before the murder even occurred. Despite the fact that the killing had over 20,000 witnesses, the truth remains frustratingly elusive. It seems that Jardinn cannot trust anyone, not even his closest friends.
As his investigation continues, Jardinn finds himself on a trail that leads to places darker than he could have ever imagined. This work from noir pioneer Raoul Whitfield will transport you back to the golden age of Hollywood and detective fiction.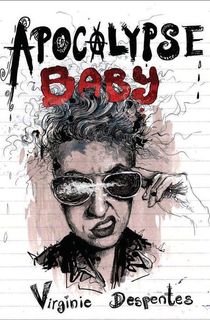 Apocalypse Baby
In this punk take on the noir genre, two private investigators search for a missing adolescent girl across Europe.
Author Virginie Despentes challenges genre norms from the outset. Her protagonist Lucie lacks the cynical wisdom and charisma of typical private eyes while her partner is an oversexed rock star known only as The Hyena. This mismatched pair are on the trail of Valentine, a disaffected 15-year old. As they continue their search, Lucie and The Hyena encounter a seedy cast of characters who make it clear that Valentine had ample reason to run away.
Related: 10 Female Noir and Mystery Writers You Need to Read
Featured photo: Alexey Turenkov / Unsplash