Imagine: It's a gorgeous day, and you're lounging by the pool or spread out on a beach towel. Reapplying sunscreen has totally slipped your mind—and you haven't even thought about finding a shady spot—because you simply can't put down your book.
That's exactly what happened to us (and will happen to you) when you pick up one the following gripping beach reads. From nightmarish vacations to nannies from hell, the twists and turns in these thrilling beach reads will add so many chills to your day, you'll forget all about the heat.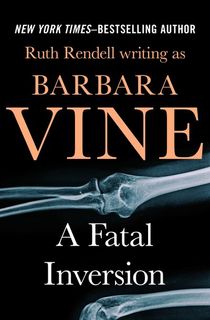 A Fatal Inversion
This twisty summer thriller has an ending you'll never see coming. The people of Suffolk are shocked by the grisly discovery of human remains on the grounds of Wyvis Hall. But no one is more disturbed by the news than Adam Verne-Smith, one of the estate's previous occupants. Adam inherited the property a decade ago and spent a debauched summer there with his two best friends. The men reunite to discuss the matter and protest their innocence. But someone must know what happened all those years ago…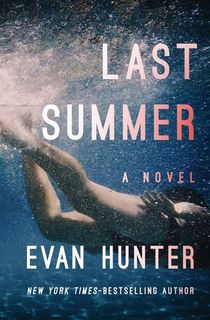 Last Summer
Sandy, David, and Peter were enjoying their summer love triangle until Rhoda showed up. Awkward and plain, Rhoda is an easy target, and Sandy uses her vulnerability to test the boys' loyalty. But what starts out as a game of typical teenage bullying quickly escalates to cruel, destructive heights. Published in 1968 and adapted into an Oscar nominated film, Evan Hunter's novel is a classic summer read that'll appeal to fans of books like The Secret History.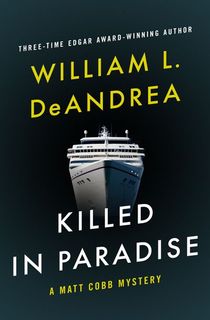 Killed in Paradise
As the vice president of a TV network, Matt Cobb has the exhausting responsibility of ensuring his writers, actors, and executives all get along. Even his mystery cruise vacation must be spent wrangling two radio contest winners—though that's the least of Matt's worries. Now that dead bodies keep turning up, he must save face and find the high-seas murderer before they strike again. But with DeAndrea's eccentric cast of characters, the killer could be just about anyone…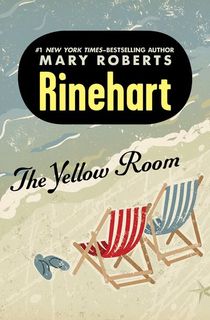 The Yellow Room
If a classic whodunit is more to your taste, you can't go wrong with a book by Mary Roberts Rinehart, the so-called American Agatha Christie. In this wartime mystery, Carol Spencer fights resentment when she's obligated to take care of her invalid mother instead of joining the war effort. But the war becomes the least of Carol's concerns when she takes her mother out to the family's summer home in Maine to find the servants gone, the power cut, and a corpse in the linen closet.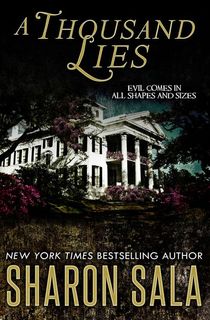 A Thousand Lies
It's no surprise that master of romantic suspense Sharon Sala can deliver a chilling beach read. In this page-turner, Brendan Poe reviles everything his abusive playboy father stands for. When Anson Poe begins using the women in Brendan's life as pawns in his sick game of lies and deception, Brendan can't keep quiet anymore. He'll go to any lengths to protect the people he loves... even if that means plotting revenge on his own father.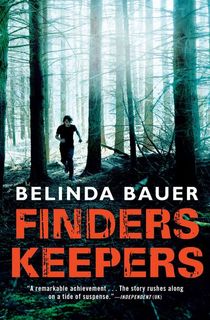 Finders Keepers
The Guardian describes the villain in Finders Keepers as "utterly weird" and "one of the oddest in detective fiction." Does it get more intriguing than that? At the height of summer in Exmoor, England, children begin disappearing one by one. Each time, the villain leaves behind an accusatory note. On the case are Jonas Holly, an unstable policeman struggling with the sudden death of his wife, and Steven Lamb, a paperboy and silent observer of the neighborhood who has his own suspicions about Holly.
Related: 11 Mystery and Thriller Books to Dive into This Summer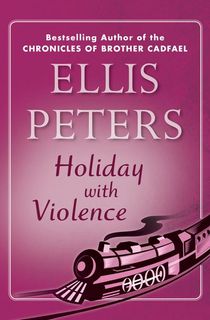 Holiday with Violence
While traveling towards their epic Italian getaway, four English friends meet fellow train passenger Signora Galassi. But by the time they reach their destination, the elderly man is dead—lying murdered on his seat. Now, the friends must swap their vacation plans for a homicide investigation that will put their lives—and friendships—in peril.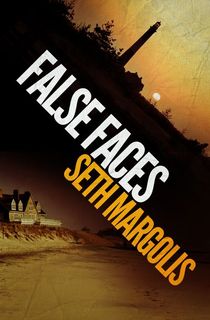 False Faces
Though Alison is friendly with the other young woman with whom she shares a Fire Island timeshare, she doesn't know her very well—a fact that becomes all the more apparent when Linda is murdered late one night after leaving a famed singles bar. Alison finds that she's unable to think of a single suspect or motive. What's more, her impression of Linda as a kind but moody friend contradicts everyone else's account of the young woman. Alison digs into the case with Joe, an undercover detective acting on a hunch that Linda was leading a double life. Tension sizzles between the pair, but all thoughts of romance must wait when the murderer strikes again—and again.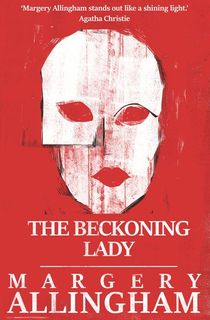 The Beckoning Lady
Queen of Crime Margery Allingham is at her very best in this classic from the Golden Age of Detective Fiction. When the preparations for a highly anticipated summer party are soured by not one, but three deaths, it falls to private investigator Albert Campion to unravel a web of deceit. Campion will restore peace to the idyllic rural village of Pontisbright—but not before he finds out who among the party guests is capable of foul play.
Related: 8 Essential Ngaio Marsh Books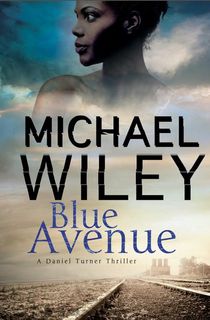 Blue Avenue
The sunny skies of Jacksonville, Florida couldn't be more at odds with the gloomy atmosphere on the day Belinda Mabry's remains are discovered. Brutally murdered and wrapped in cellophane, her body was left in a dumpster on Blue Avenue, a shady side street—the third such victim. Businessman William "BB" Byrd is called in to formally identify her. One look and he can't help but be transported to the passionate summer they shared 25 years ago. But what has his former lover been up to in the last quarter century—and how did she end up in a killer's path? BB resolves to find out, before a madman strikes again.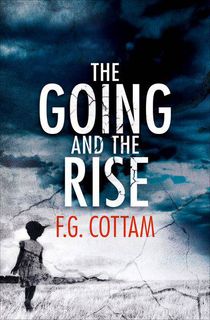 The Going and the Rise
Author F.G. Cottam manages to craft a truly creepy atmosphere even within the condensed pages of a novella. Michael Aldridge, architect and family man, finds himself drawn to the Isle of Wight, where he finds the perfect plot of land on which to build his dream home. Increasingly unsettling circumstances, including the inexplicable recovery of his ill daughter and a connection to a strange organization called the Jericho Society, force him to rethink the move. But by the time he realizes something is truly wrong with this place, it's too late. This supernatural thriller will give you chills on even the balmiest of summer nights.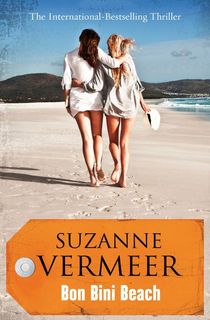 Bon Bini Beach
From one of the Netherlands' most popular mystery writers comes Bon Bini Beach—the story of a girl's trip gone horribly wrong. When the wealthy Dominique invites her friend Lilian to accompany her to Aruba, Lilian jumps at the chance. But it's obvious from the first knock at their door that this vacation isn't going to be smooth sailing. Things take an even more disturbing turn when Dominique vanishes, sending Lilian into the darkest corners of the Caribbean to find her missing friend.
You Should Have Left
This translated German novel may look slim—but don't let its size fool you. You Should Have Left packs the sort of punches you'd expect from a much bigger tome (except this book is only 128 pages). The screenwriter protagonist rents a summer house in the mountains with his wife and daughter, though they're immediately welcomed with an ominous warning: "You should have left." According to the locals, there's something not right about their temporary home—and soon, strange happenings prove their theories. The book's imagery is so chilling, it'll leave a mark on the most cynical of readers.
See What I Have Done
Historical fiction and true crime fanatics should be all over Sarah Schmidt's debut novel, which offers a unique take on the Lizzie Borden case. Borden was accused of killing her parents with an axe in 1892. Though she was eventually acquitted, time seems to have convicted her in retrospect (think of it as the 19th-century O.J. Simpson trial). Schmidt also blends in the narratives of Lizzie's sister, maid, and a stranger to present a multifaceted retelling of one of America's most infamous crimes.
The Perfect Nanny
In 2012, a New York nanny brutally stabbed the two children under her care. The horrifying crime was the stuff of every parent's nightmare—and the inspiration behind Leila Slimani's international sensation. Translated from its original French, the bestseller chronicles a similar scenario: When Myriam and her husband find Louise, they think they've found "the perfect nanny." But as the family and Louise's lives become more entangled, tension—and violence—erupt with devastating consequences.
The Dinner
Two couples meet at an ultra-popular restaurant for a seemingly benign date night. But as this novel unfolds, Herman Koch reveals the true reason behind their meeting—and let's just say it doesn't make for pleasant dinner conversation. Deeply disturbing and horrifyingly modern, this "European Gone Girl" is the very definition of a thrilling beach read (The Wall Street Journal).
The Talented Mr. Ripley
If you want an intelligent, subtly sinister thriller, you go to Patricia Highsmith. The Talented Mr. Ripley is her masterpiece, and it stars a dashing, sexually ambiguous conman in 1950s Manhattan. He befriends a wealthy businessman, who then tasks him with retrieving his womanizing, party-boy son, Dickie. So begins an adventure full of money, lust, deception, and murder that Highsmith continues in five other Ripley novels. If that's not enough, you can also watch the excellent 1999 film adaptation, which stars Matt Damon and Jude Law.
Related: Poet of Apprehension: 12 Best Patricia Highsmith Books
This post is sponsored by Open Road Media. Thank you for supporting our partners, who make it possible for Murder & Mayhem to continue publishing the thrilling stories you love.
Featured photo: Daniel Jensen / Unsplash