We've reached the blazing hot height of summer—a time of long bright days, backyard barbeques, day trips, water fun, and summer vacations. Whatever your summer plans may be—whether you plan to read while lounging poolside, stretched out in the cool shade, on that cross-country flight, or simply on your couch basking in the air conditioning—we've got you covered.
Here's a list of ten new mystery and thriller books being published this July.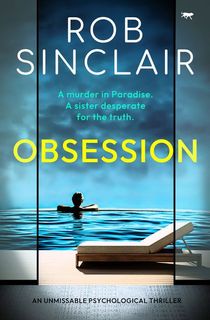 Obsession
Haunted by her sister's tragic murder in Sotogrande, Natasha embarks on a compelling quest for answers along the Spanish coast. With her life in disarray and armed only with determination, she delves into the baffling circumstances surrounding Anya's death. None of the details make sense. Her sister's luxurious multimillion-Euro apartment is extra puzzling considering Anya didn't have a job. And the many fingerprints inside it are troubling too—each could belong to a suspect.
But if Natasha finds the answers, will they bring her peace? Or will the revelation be just as devastating as not knowing?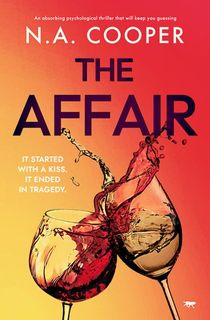 The Affair
Alexandra's world turns inside out when she becomes entangled in a web of passion and deceit. After a forbidden romance with Ryan—not only a married man but the father of her student—her heart shatters when he suddenly cuts off contact. Alexandra seeks solace in the arms of her acquaintance Henry, only to soon become caught between them both.
Trapped in a perilous love triangle, Alexandra's actions carry unforeseen consequences. As the horrifying truth unravels, she realizes her life is at stake…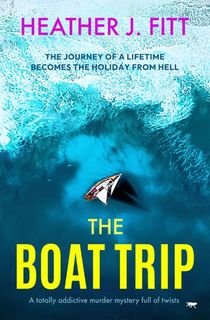 The Boat Trip
A yacht embarks on a treacherous North Atlantic voyage from Scotland to St. Lucia, but the journey is plagued by suspicion and vengeance. As tensions escalate, unsettling events fuel the growing unease among Helen, her best friend, the skipper, and the crew. The pressure intensifies with the addition of an unexpected guest who boards in the Canary Islands and a nearly fatal allergic reaction only makes matters worse. But when someone goes overboard amidst a raging storm, the vessel's crew is really rocked.
Is this a string of unfortunate events, or is a sinister mastermind orchestrating this chaos? Time is of the essence as they race against the elements to uncover the culprit before reaching the Caribbean shores.
Murder on a School Night
Kerry is not a party person, but her mystery-obsessed best friend Annie drags her to her first high school party on a sleuthing mission: figure out who's been cyberbullying the popular Heather.
There they stumble upon the lifeless body of Heather's best friend Selena—suffocated with a menstrual cup. And when they find a second murdered student with a sanitary pad across their eyes, Annie and Kerry reluctantly embrace their roles in stopping the menstrual murderer. Murder on a School Night is a darkly comedic mystery-rom-com that will keep you laughing and guessing until the very end.
Fans of Truly Devious and Fleabag will relish this darkly satisfying comedy.
Everyone Here Is Lying
Welcome to the seemingly idyllic neighborhood of Stanhope—a safe place to raise a family. But beneath the placid surface grows a twisted web of secrets and lies. When William Wooler's secret affair ends, he returns home and unleashes his devastation on his daughter Avery. The next thing everyone knows, Avery vanishes.
The community unravels—their sense of safety shattered. As whispers of the truth circulate and neighbors become increasingly unstable, the unsettling question lingers: Who took Avery Wooler? The unsettling revelation will shock you.
The Mistress of Bhatia House
Travel back to 1922 India, where Perveen Mistry is the lone female lawyer in Bombay, a society grappling with high child mortality rates and limited access to healthcare for women. At a fundraiser for a groundbreaking women's hospital, Perveen witnesses a fateful accident that unravels a web of deceit.
Seeking justice, she takes Sunanda, a young girl accused of false charges, as her client and invites her to reside with her family. Perveen uncovers a complex network of suspects, leading her through the vibrant Gujarati communities and into a world of privilege and intrigue. With lives hanging in the balance, Perveen races against time to expose the truth and secure Sunanda's freedom—all while safeguarding her own family.
Their Vicious Games
Adina Walker, a Black teen on scholarship at the esteemed—and mostly white—Edgewater Academy, has learned the harsh truth that she must exert double the effort for half the reward in a world dominated by privilege. No mistakes allowed. Her meticulously crafted reputation crumbles when a single fight results in her being blacklisted by her dream Ivy League college.
Desperate to salvage her future, she seizes a final opportunity: The Finish, a cutthroat competition sponsored by the influential Remington family—who will open any door for the winner. Adina must compete in three mysterious challenges: the Ride, the Raid, and the Royale. The grand prize may come at a staggering price, one that transcends success or failure—it's a matter of life and death. Adina resolves to rewrite the rules of the game, determined to survive the treacherous realm of The Finish on her own terms.
A Cryptic Clue
Forced into early retirement, sixty-year-old Jane Hunter seeks a new challenge and finds herself entangled in a world of thrilling mysteries and peril. Hired as an archivist for eccentric collector Cameron Clewe, Jane is drawn into a web of secrets when a body is discovered in his library. With Cam as the prime suspect, Jane enlists her research skills to detangle the truth and prove his innocence, but doubts linger. As the investigation unfolds, a retiree's life proves to bring unexpected thrills and dangers.
The Block Party
In an exclusive cul-de-sac on Alton Road, the residents are entangled in a labyrinth of secrets and scandals obscured from the outside world—and even each other. During the annual Summer block party, a shocking murder unfolds. The question of who and why takes readers on a journey back one year earlier, where rivalries and betrayals are unearthed—revealing the danger lurking within the idyll. A web of deceit unravels and the residents no longer know who to trust, because nothing is as it seems…
This post is sponsored by Bloodhound. Thank you for supporting our partners, who make it possible for Murder & Mayhem to celebrate the mysteries and thrillers you love.
Featured photo: Pablo Merchán Montes / Unsplash