The skies are blue, the weather is getting warmer, and there's no better time than now to while away an afternoon with a good book. Though it's looking as though we may need to stay at home a bit longer, safely self-isolating will be a lot more tolerable with all the new mysteries and thrillers out there—many of which just hit the shelves and are available now for your thrilling reading pleasure! So spend some time with our selections below, pick out a few new favorites from the likes of John Grisham, James Patterson, Nora Roberts, and more, and kick your feet up. You can travel a long way with a good book, right from the comfort of your own home.
Related: These Long-Lost Crime Classics Are Back—and Ready to Thrill You This Summer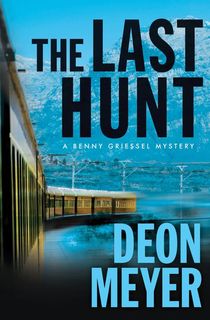 The Last Hunt
Captain Benny Griessel and his partner Vaughn Cupido are up against danger once again. The sixth installment in Deon Meyer's Benny Griessel series finds the duo revisiting a cold case involving the disappearance of former police officer Johnson Johnson from a moving train. How does someone vanish into thin air while on a closed train compartment? That's what Griessel and Cupido need to find out, in this wild ride with an ending you won't see coming.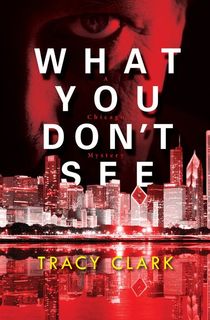 What You Don't See
Media powerhouse Vonda Allen is living the high life in Chicago, or so it seems. When she starts receiving death threats, and her bodyguard can't provide the level of manpower needed to ease her fears, private investigator Cass Raines is called on to get things back in order. This heart-racing third installment in Tracy Clark's Cass Raines series will leave you with a very different view of the privileges and accolades offered to Chicago's upper crust literary scene.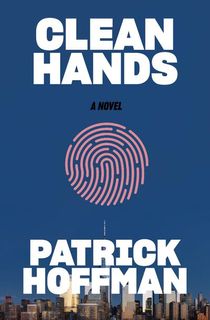 Clean Hands
Ex-CIA officer Valencia Walker fixes problems. That's her livelihood, and she's the best in the business. When two lawyers at a prestigious New York law firm are at a loss for how to retrieve a missing phone containing top-secret documents, they know just who to call. But when Walker gets the phone back, she takes one look at it and can tell that the information on it has been copied. Her clients are in for a whole lot of trouble, and she thinks she can help.
Related: An Interview with Celebrated Crime Author (and Real-Life Private Investigator) Patrick Hoffman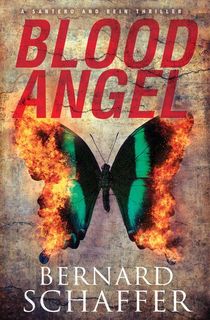 Blood Angel
A deranged killer used to walk the streets, and he still inspires fear to this day. 15 years ago, The Master sought out victims that he considered especially innocent, tortured them, and left them for dead. Now, The Master is about to be released from the mental institution he's been locked up in, but he's already racking up a body count. Things can only get worse from here.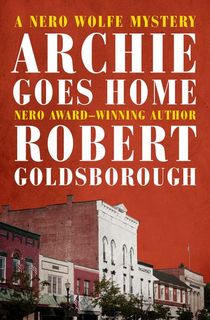 Archie Goes Home
Archie Goodwin is happy and content, working his dream job as a detective on Nero Wolfe's team in New York. When he gets a call from his aunt Edna alerting him to trouble back in Iowa, he makes his way back to the Midwest and lands head-first in a small-town murder mystery that only he can unravel.
Related: The Best Nero Wolfe Mysteries by Robert Goldsborough
Walk the Wire
The latest installment in David Baldacci's New York Times bestselling Memory Man series finds FBI consultant Amos Decker battling his most challenging case yet. Called upon to investigate an uptick in crimes taking place in a North Dakota fracking town, Decker must unravel the mystery behind the newly-discovered body of a woman named Irene Cramer, who earned a living as a religion teacher by day, and a sex worker by night.
Camino Winds
During a hurricane, people are too focused on the destructive power of wind and rain to worry about much else. When Florida gets hit by a big storm, most of the residents of Camino Island flee for a safer locale, allowing a killer to turn the isolated region into his own murderous playground. When dead bodies begin to pop up on the island amidst all the other devastation caused by Hurricane Leo, local bookstore owner Bruce Cable does a better job of investigating than the overworked local police force is capable of.
The Girl Beneath the Sea
Andrew Mayne, author of the Wall Street Journal bestselling novel, The Naturalist, returns with another hit. The Girl Beneath the Sea centers around Sloan McPherson, an auxiliary police diver for the Lauderdale Shores Police Department whose main goal is to distance herself from a family name tarnished by criminal activity. When she's the first to discover the body of a woman with an equally dodgy personal history, Sloan doesn't hesitate to act in the name of justice.
What We Forgot to Bury
When a stormy night brings troubled teenager Elle to the door of Charlotte Coburn, she can't possibly turn her away. Reminded of her own rocky past as a youth, Charlotte warms to Elle quickly, offering whatever she can to help her out. Unfortunately, she comes to learn that "no good deed goes unpunished" is a widely used saying for a reason.
The 20th Victim
The latest in James Patterson's Women's Murder Club, The 20th Victim is the brainchild of both Patterson and author Maxine Paetro. When three murders take place at the same time in Los Angeles, Chicago, and San Francisco, police sergeant Lindsay Boxer sniffs out patterns found in the lives of the victims. The next order of business is to determine whether the killer was out for blood, or vigilante justice.
Close Up
Photographer Vivian Brazier works part time as a crime scene photographer, in hopes that it will keep her afloat until she can make money doing what she really wants to do: art photography. When her keen eye for detail begins to pick up similarities in the crime scene photos of victims of the "Dagger Killer," she unknowingly puts herself in his murderous sights.
The Last Trial
New York Times bestselling author Scott Turow returns with The Last Trial, #11 in his Kindle County Legal Thriller series. Alejandro "Sandy" Stern has had a long and well-respected career as a defense lawyer, but at 85 years old, it's time to pack it in. What should be the beginning of a smooth transition into retirement is turned on its head when his friend Dr. Kiril Pafko, an award-winning doctor, faces a surprising murder charge. One more trial won't kill Stern...or will it?
The Goodbye Man
The second installment in Jeffery Deaver's Colter Shaw series has the crime fighter traveling into the deep woods of Washington state to investigate a mysterious and cultish organization. The people he comes in contact with will go to any length to hide the truth, but Shaw is determined to get to the bottom of things—especially once the organization is linked to the deaths of several women.
Fair Warning
When it comes to writing gripping thrillers, Michael Connelly can't be beat. In Fair Warning, reporter Jack McEvoy is up against his most intimate challenge yet. When a woman he slept with turns up dead, he sets out to track down the murderer, a butcher of bodies worse than any he's ever encountered.
Related: 14 Mysteries Set in Florida to Keep You Off the Beach
Hideaway
When Caitlyn Sullivan disappears from her lavish family home in Big Sur, no one knows quite what to make of it. The daughter of royalty—at least as far as Hollywood is concerned—eventually escapes her abductors and is reunited with her family. But the bulk of her troubles are just beginning. Years later, Caitlyn tries to get her name in lights once again, but finds that she's no longer the same person. She's changed—and not entirely for the better...
The Guest List
A group of friends and family come together on a remote Irish island to celebrate a lavish wedding. What would normally be the makings of a special event is revealed to be anything but enjoyable when each guest reveals a murderous grievance against the other. When someone turns up dead, paranoia brews and fingers start pointing. There's no escaping the feeling of danger closing in on the isolated stretch of land.
The Golden Cage
Fans of Gillian Flynn's popular novel-turned-feature film, Gone Girl, will love Camilla Lackberg's The Golden Cage. When Faye and Jack fell in love while attending business school, everyone thought they were the perfect match. But Faye suddenly quits school to focus on helping Jack start a new business, and her sacrifices begin to chip away at the life she envisioned for herself. When resentment later turns to betrayal, her scorn is unleashed, putting Jack in danger of her wrath.
The Shadows
Alex North, author of the New York Times bestseller The Whisper Man, returns with The Shadows. This page turner introduces readers to eccentric teenager Charlie Crabtree, whose creepy demeanor is even more off-putting than his name. Crabtree's claim to fame is committing a murder so awful that it inspires copycats for years to come, and his friend Paul Adams spends the rest of his life trying to recover from his one-time association with someone so demented. The memory of his killer friend haunts him, and so does knowing that he's still out there somewhere.
Related: 11 Free Mystery Audiobooks on YouTube You Can Listen to Right Now
Deadlock
After 24 installments of her FBI Thriller series, Catherine Coulter shows no signs of slowing down any time soon. Her most beloved character, FBI agent Pippa Cinelli, has more mysteries to deal with than usual in Deadlock. Here, Cinelli must crack the meaning behind mysterious puzzle boxes being sent to the Hoover Building, and investigate a medium who reveals an untimely secret to an unsuspecting young woman.
Release Date: September 8
Shadows in Death
Advancing his In Death series even further, J.D. Robb returns with #51, Shadows in Death. When a young woman turns up dead in New York City's Washington Square Park, Detective Eve Dallas is after a killer that, in a bizarre twist, is already known to her team. In a wild pursuit that brings her all the way to the cobblestoned streets of Ireland, Dallas will stop at nothing to find the killer before he finds her.