Every city has its secrets, and New Orleans is no exception. NOLA is among the most iconic of American cities, with its notorious 24/7 nightlife, vibrant arts scene, historic architecture, and cramped sidewalks; all the result of a melting pot of French, Spanish, African, and homegrown American cultures.
Related: Sly Fox: New Orleans' First Female Private Investigation Agency
Writers are naturally intrigued by what they cannot outright explain, digging into a locale's underworld in search of legends and myths. But what about a city's crimes and other sinister curiosities? We went through the trouble of digging through the shelves in search of the best atmospheric mysteries set in New Orleans, so you don't have to.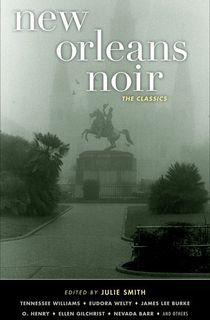 New Orleans Noir
Part of the long-running Noir series of anthologies by Akashic Books, this volume includes short works from Barbara Hambly, James Nolan, Patty Friedmann, Laura Lippman, and more. Divided by neighborhoods in New Orleans, the anthology is a venerable tour through the city's streets, containing a timeline that runs both pre- and post-Hurricane Katrina. If you want to sample what mysteries might exist underneath the facade of the historic city, you can't go wrong with this anthology.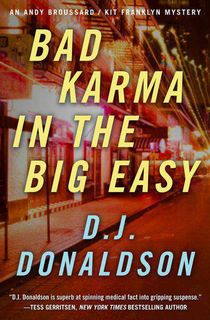 Bad Karma in the Big Easy
D.J. Donaldson's compelling series starring medical examiner Andy Broussard and criminal psychologist Kit Franklyn has long been a staple for murder mystery fans. This time around, Broussard and Franklyn are leading a group of medical professionals as they investigate a sequence of drownings in the wake of Hurricane Katrina.
Utilizing plentiful twists and turns, Donaldson keeps readers turning the pages while painting a grim and ghastly picture of New Orleans that is at times borderline apocalyptic. And it's always fun to see an investigation through to its conclusion from the medical examiner's perspective, when it's less about shootouts and high-speed chases and more about finding subtle pieces of evidence.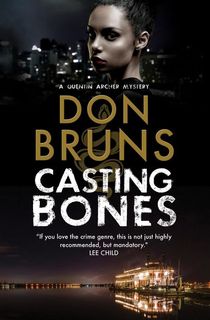 Casting Bones
Among the city of New Orleans' layered and textured history, mysticism has a special place. After his wife Denise dies in an organized crime plot, detective Quentin Archer leaves Detroit in hopes of starting fresh and, hopefully, finding employment at a less corrupt police department. Naturally, he quickly finds out the corruption is even worse in New Orleans. When voodoo practitioner Solange Cordray has a premonition of the future murder of judge David Lerner, Quentin is lured into investigating the strange case. The bond between Solange and Quentin alone is worth the read.
Related: Thrilling Mystery Books That Feature a Sleuthing Psychic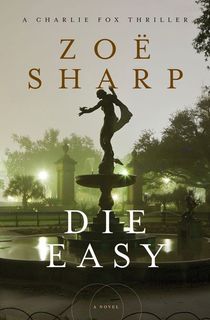 Die Easy
In the tenth entry in the popular and long-running Charlie Fox mystery series, the bodyguard finds herself sweating it out in New Orleans. Her partner, Sean Meyer, wakes up from a gunshot-induced coma with much of their relationship lost to amnesia. Things get worse when a robbery turns into an intense hostage situation, with those involved having a personal vendetta against Sean.
The frenetic and heated events are unrelenting and made even more intense with the aftermath of Hurricane Katrina, complete with the media spectacle of celebrities and others flocking into the warzone to help. Fans of the series will be rewarded by a lot of deep dives into Fox's past as a member of the Special Forces.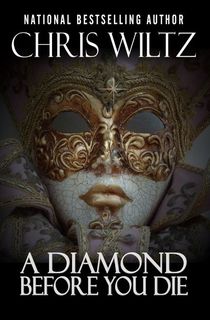 A Diamond Before You Die
One of New Orleans' most recognizable traditions is the city's undying reverence for Mardi Gras. During the iconic celebration, the streets are flooded with partygoers—people dressed up, dressed down, dressed to honor life and death. Author Chris Wiltz takes us into the city as it prepares for the festivities, with private detective Neal Rafferty assigned to keep tabs on an attorney's wife.
Related: HIDDEN GEMS: The Case of the Terrified Typist by Erle Stanley Gardner
Meanwhile, the attorney's wife has done the same, hiring her own private investigator. You better believe the twin voyeurs cross paths, resulting in everything from drug running to corruption as their secrets are revealed, all while the masks and mayhem of the festivities swell to dizzying heights.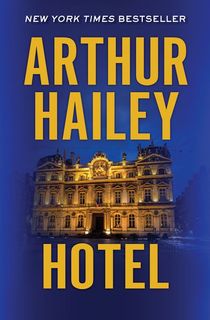 Hotel
Inspired by the Roosevelt Hotel (now called the Fairmont) in New Orleans, Arthur Hailey focuses this novel on five sweltering summer days in a facsimile hotel called the St. Gregory. Peter McDermott is the assistant general manager of the hotel, who provides an uncanny view of the wheelings and dealings surrounding the business.
During those five fateful days, the future of the hotel is questioned, with McDermott revealing how deep local corruption goes. Hailey masterfully molds both New Orleans and the hotel into palpable characters in and of themselves.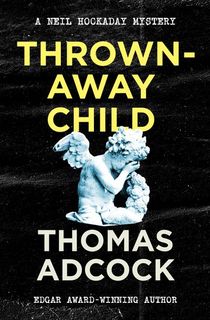 Thrown-Away Child
In this resonant and incredibly human novel, readers are introduced to an NYPD detective and recovering alcoholic named Neil Hockaday, who has just wrapped up a stint in rehab. His life is currently stagnant and wilting at the seams. His marriage to Ruby has seen better days, and their relationship seems to be in a rut. When Neil's wife suggests that they get out of the city and visit her family in New Orleans, they arrive to a chaotic scene after Perry, Ruby's cousin, is named a wanted man for the murder of his best friend.
Related: 11 Gripping Mysteries and Thrillers Set in New York City
Neil is a natural detective and inserts himself into the investigation, which sends him into the trademark darkness surrounding New Orleans. Thomas Adcock does a remarkable job keeping the story tense, while also drawing on themes involving family, poverty, and loyalty.
Murder in July
This novel by Barbara Hambly, who is also featured in the anthology above, takes place in the summer of 1839 in New Orleans, offering an intriguing historical bent to the mystery. Benjamin January is given a hundred dollars by Sir John Oldmixton to solve the case of a body found floating in the New Basin Canal. January is a clever and cunning investigator, a polyglot that can do everything from play the piano to perform surgery. As is typical, the body acts as a springboard for a much deeper and darker story of corruption, a secret treasure, and more.
Moth
Though he will likely be more recognized as the author of Drive, the source material for the 2011 film of the same name directed by Nicolas Winding Refn and starring Ryan Gosling, James Sallis is among the best crime writers working today. His work is always rich with language and grit, and Moth, the second in his Lew Griffin series, is no exception.
Sallis is able to deftly portray the city while Griffin, a private detective-turned-author and educator, is lured back into the investigative life when an ex of his dies and leaves behind a daughter. Shocked by the news that Verne even had a daughter, Griffin ends up finding out that the daughter has her hand in all kinds of criminal activity. Sallis continues to be underrated and it's a shame: his work offers consistently masterful lessons in scene, character, and plot.
The Dead Play On
As someone that always wanted to play music professionally and failed, the plot of Heather Graham's breakneck mystery hits really close to home. Musicians are being murdered in New Orleans, and series stars Danni and Quinn are there to investigate. Graham does a wonderful job of weaving a tale of creative obsession into the investigation, including rumors of a "magical sax" which threads well into New Orleans' relationship with mysticism and the unexplained.
The Chef
Name any crime, and James Patterson has written a book about it. I'm not saying that it's a rule, I'm just saying that it's a fact. Patterson enlists author Max DiLallo to explore New Orleans from the perspective of Caleb Rooney, a food truck owner and ex-detective. It's refreshing to see things from the side of the chef for once, especially with regards to the cultural verve that comes from all things culinary.
Related: Take a Bite Out of Crime: 11 Culinary Cozy Mysteries Bursting with Recipes for You to Try Out While Under Quarantine
Of course, Rooney isn't going to just spend his time cooking; he finds out that the FBI is in town due to a potential terrorist attack threatening Mardi Gras. Unable to sit on the sidelines, Rooney steps into the line of fire to help figure out what exactly is going on in the historic city.
This post is sponsored by Open Road Media. Thank you for supporting our partners, who make it possible for Murder & Mayhem to continue publishing the mystery stories you love.