If there's one aspect of trade publishing that can still shine a light on a book and give it a leg up with readers, it's a literary award. Whether it's the Pulitzer Prize or the Edgar Award, the very special act of receiving an award changes the course of both an author's life and a book's shelf life. Hundreds upon hundreds of books end up on longlists, and nearly as many end up being award-winners. But it's more than the accolade, it's the signal boost; it's the book getting into a reader's hands. It's being able to discover a book that you might not have heard of otherwise.
Case in point: I never would have stumbled upon the following books if it weren't for the gracious spotlight of a literary award. Read on and you might just find a few new favorites for yourself.
Edgar Awards
The Edgar Allan Poe Awards—commonly referred to more simply as the Edgar Awards—are widely regarded as the most prestigious of all mystery book awards. Thus, it only makes sense that these awards are named after American author Edgar Allan Poe, who is remembered as the pioneering author of the mystery book genre. The awards are presented by the Mystery Writers of America to authors of distinguished work in various categories, including "Best Novel," "Best Fact Crime," and "Best Short Story."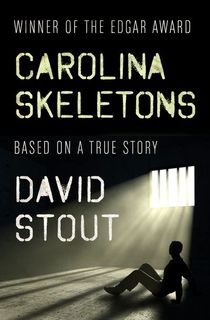 Carolina Skeletons
David Stout won the highly prestigious Edgar Allan Poe Award for Best First Novel in 1989 for Carolina Skeletons. Based on real events, the novel reimagines the story of George Stinney, a 14-year-old black boy from South Carolina who became the youngest person in America to be sentenced to death and executed. A mystery through and through, the boy's confession is suspect, and Stout threads the conviction through the heated racial tension of 20th century America.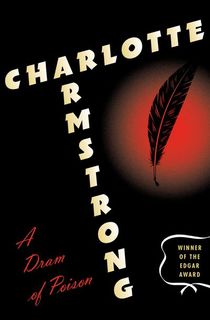 A Dram of Poison
Winner of the 1957 Edgar Award for Best Novel, A Dram of Poison has all the makings of a great mystery: a character with a cushy job and an equally comfortable life inexplicably finds himself set on a course of subterfuge and intrigue. Meet Kenneth Gibson, a married professor of poetry at a small college in the suburbs. A car accident and other life-disrupting events lead him to a suicide attempt via poison, only to accidentally leave his lethal chemical of choice on a bus. Hence the titular dram of poison, which becomes the center of a high-stakes search to track it down before it falls into the wrong hands and potentially kills an innocent bystander.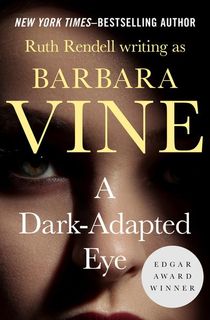 A Dark-Adapted Eye
Winner of the 1987 Edgar Award for Best Novel, A Dark-Adapted Eye pertains to the crime and subsequent execution of one Vera Hillyard. It isn't until years after her death that a reporter, intent on writing a book about the crime, seeks out Vera's niece to aid in digging up the real story. Naturally, memory and all its failings play a big part in the plot, and the book has enough twists and turns to make any reader unable to guess what's coming next.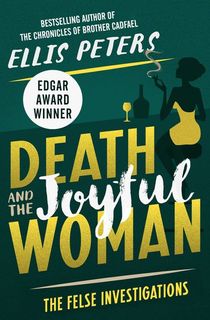 Death and the Joyful Woman
The second book in the Felse Investigations series, Death and the Joyful Woman concerns the murder of millionaire beer tycoon Alfred Armiger. Detective George Felse is dispatched to the scene of the crime, and ends up with a seemingly never-ending list of enemies who would potentially have a motive to harm Armiger. Everything about the book is a page-turner, the sort of mystery that gets the heart pounding. No wonder it won the 1963 Edgar Award for Best Novel.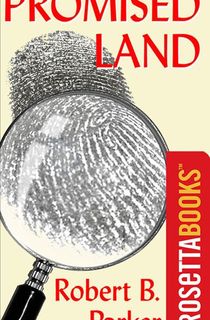 Promised Land
Winner of the 1977 Edgar Award and part of Robert B. Parker's Spenser series of mysteries, this novel sees Detective Spenser taking on a new case. The pro boxer-turned-PI meets a businessman named Harv Shepard, who enlists Spenser's help in searching for his runaway bride.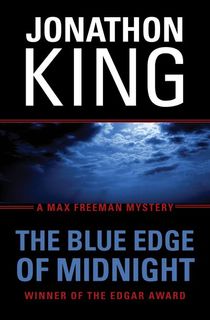 The Blue Edge of Midnight
This novel managed to be longlisted for multiple awards in 2003, and it ended up winning that year's Edgar Award for Best First Novel. Max Freeman, an ex-cop camping out in a cabin in the Everglades, is continuously haunted by the night he was shot during a robbery call. Likewise, he's tormented by guilt in the aftermath of shooting and killing one of the robbery accomplices: a young boy who was just 12 years old. His unresolved trauma resurfaces when he discovers the body of a young girl, and though he's not on the force anymore, Freeman can't shake the need to solve one last mystery.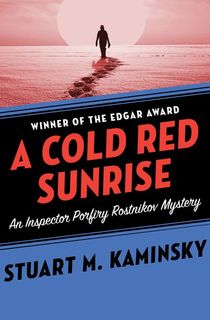 A Cold Red Sunrise
With a nuanced portrayal of Russia and its rich culture, this mystery won an Edgar Award for Best Novel in 1989. A hard-edged, troubled inspector named Porfiry Rostnikov has been given a seemingly impossible case—tracking down the person who murdered a fellow inspector's child, and is believed to be hiding out in the middle of Siberia. The history woven into the novel is enlightening and breathes originality into the mystery.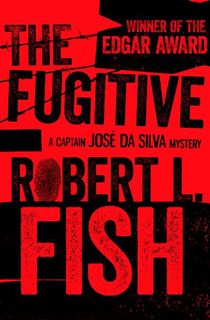 The Fugitive
Robert L. Fish's The Fugitive won the 1963 Edgar Award for Best First Novel—an effective start to a successful new series. Though the odds are stacked against him, Captain José Da Silva goes against an underground world of neo-Nazis in an attempt to topple their quietly-growing regime. Fans of World War II narratives will particularly enjoy this one.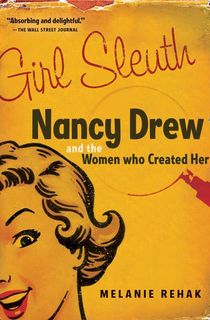 Girl Sleuth
Melanie Rehak's Edgar Award-winning nonfiction book answers one of the most important questions in the mystery genre: who created Nancy Drew? A quick search reveals that she was dreamed up by publishing magnate Edward Stratemeyer and brought to life by Mildred Wirt Benson, aka Carolyn Keene, but there's so much more to the story. Rehak explores the mystery surrounding the bestselling character in this fascinating deep dive.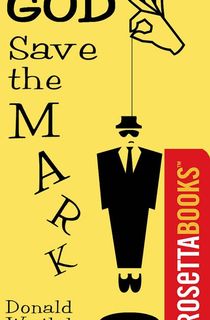 God Save the Mark
Donald E. Westlake's Edgar Award-winning novel is about a freelance researcher named Fred Fitch, who digs up information for writers and other professionals in libraries across New York City. The book is already a fun premise for librarians and bibliophiles, but it's Fitch's unique character as an "old soul" with a gullible streak that sets the book apart from the masses. Fitch receives a call claiming that an Uncle Matt, whom he's never met, has died and left him half a million dollars in inheritance money. Naturally, there are strings attached, and Fitch becomes a player in a bigger game that he doesn't yet understand.
Djinn Patrol on the Purple Line
Jai and his family live all the way at the end of the purple metro line, in a community of tin-roofed homes underneath a dismally smoggy sky. Jai, an avid watcher of police shows, decides to put his crime-stopping skills to the test when a classmate goes missing. He recruits his best friends Pari and Faiz to help him, and together they come up with a list of potential suspects.
But as other children begin to disappear from the neighborhood, what started as a game becomes frighteningly real. As the three confront terrified parents and rumors of soul-snatching djinns, Jai and his friends must accept that their innocent childhood will never be the same again.
Barry Awards
The Barry Awards were started in 1997 by the editors of Deadly Pleasures, an American quarterly publication for crime fiction readers. From 2007 to 2009, the Barry Awards were co-sponsored by Mystery News. The award is named after Barry Gardner, an American critic who suffered an untimely death just before the award's creation and who Deadly Pleasures refers to as "arguably the best fan [mystery book] reviewer on the planet."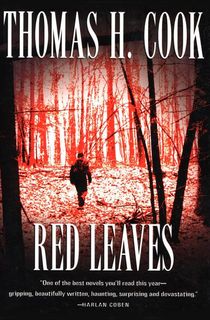 Red Leaves
When a young girl named Amy goes missing one night, it's Keith Moore, the teenager babysitting her, who gets blamed. Written from the perspective of Keith's father, Eric, author Thomas H. Cook explores the tenuous nature of family and trust as Eric begins to doubt if his son is really as innocent as he says he is. Cook is no stranger to literary prizes—his 1996 novel, The Chatham School Affair, landed him the Edgar Award. But it was Red Leaves that got extensive praise and multiple award nominations. The 2006 novel managed to win the Barry Award, which is awarded annually by the editors of Deadly Pleasures.
Blacktop Wasteland
Bug, more formally known as Beauregard Montage, lives a pretty nice life. He's a successful mechanic, has a loving wife, and is a proud father. He thought he'd left his days of driving getaway cars behind him, but when a former associate invites Bug on a jewelry store heist, Bug can't refuse the potential large payout. Discover "a searing, operatic story of a man pushed to his limits by poverty, race, and his own former life of crime" as Bug takes part in his biggest operation yet.
CWA Gold Dagger Awards
Originally named the Crossing Red Herrings Award, the Gold Dagger Award was created by the Crime Writers' Association in 1995. The award is presented to the best crime novel originally written in English and first published in the United Kingdom during the judging period. Books in translation were eligible for this award until 2005, when the CWA established a separate Dagger for these books, which recognizes both the work of the author and the translator. The Gold Dagger Award covers various genres within the crime novel umbrella, such as spy fiction, police procedurals, thrillers, and psychological suspense novels.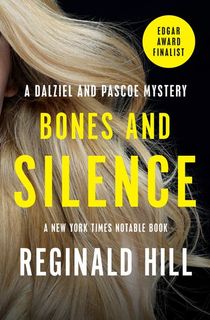 Bones and Silence
Late crime writer Reginald Hill left a lasting mark on the genre, so much so that he won the 1995 Crime Writers' Association Cartier Diamond Dagger for Lifetime Achievement. His Dalziel and Pascoe series was as popular as it was acclaimed—Bones and Silence won the 1990 CWA Gold Dagger Award for Fiction, while On Beulah Height nabbed the Barry Award for Best Novel in 1999. Bones and Silence, the 11th installment in the series, sees Detective Superintendent Dalziel witness a murder while drunk, leaving him uncertain of the truth. An anonymous suicide letter and a reconstruction of a medieval pageant also factor into the novel's breakneck narrative.
We Begin at the End
Although Walk is proud of the life he's made as the chief of police in his coastal town in California, he can't shake the guilt he feels for having given the testimony that sent his best friend, Vincent King, to prison decades before. Having grown up with Star, a single mom with two kids who can't even take care of herself, Walk is beyond protective of Star's five-year-old and his defiant older sister, Duchess.
When Vincent is released from prison, Dutchess and Walk must contend with his return, and We Begin at the End brings to life the two types of family we all have in this world: the one we are born into, and the one we create.
Sunset Swing
Kerry Gaudet is a young nurse who travels to Los Angeles to find her missing brother. With a serial killer on the loose, Kerry fears the worst. Meanwhile, a retired private investigator named Ida Young is dragged into the investigation when her name is discovered at the scene of a murdered young woman, despite the fact that she is a total stranger. And Dante, a mob fixer, must complete one last task for the mob before he leaves town: find a bail jumper before the bond money is due…and time is running out.
Best Swedish Crime Novel Awards
Many mystery book fans are drawn to Scandinavian books due to their stripped-down, precise narratives and emotional chilliness. To recognize books of this genre, the Best Swedish Crime Novel Awards–known in their mother tongue as Bästa Svenska Kriminalroman–were created in 1982 by the Swedish Crime Writers' Academy.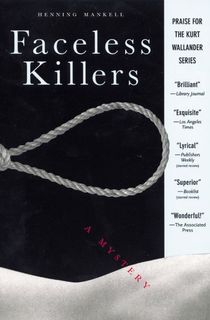 Faceless Killers
Faceless Killers won the Best Swedish Crime Novel Award back in 1991. Part of the acclaimed Kurt Wallander series, which also includes the CWA Gold Dagger Award–winning Sidetracked, Faceless Killers sees series star Inspector Kurt Wallander tackling a gruesome case. Out in the remote countryside, a farmer was bludgeoned to death, and his wife was left hanging by a noose to die. Mankell masterfully paints a picture of Wallander losing himself to the case, and becoming increasingly obsessed with solving it at all costs. The Return of the Dancing Master is another Wallander novel that explores obsession and self-destruction, and it too has been critically acclaimed, winning the 2005 Gumshoe Award for Best European Crime Novel.
The Sins of our Fathers
In 1962, the father of a Swedish Olympic champion vanished without a trace. When his body is found five decades later in the freezer of a deceased alcoholic named Henry Pakkari, forensic pathologist Lars Pohjanen knows this is a case he can't ignore–despite the fact that he only has a few weeks to live.
Lars asks Rebecka Martinsson to finish the case for him, and despite her trepidation to join a 50-year-old case that is long past the statute of limitations, she can't refuse the man's dying wish. And when the autopsy reveals Pekkari was also murdered, Rebecka realizes she has a red-hot case in her hands.
Anthony Awards
The Anthony Awards have been presented by the Boucheron World Mystery Convention since 1986 and are among the most prestigious awards for mystery writers. Anthony Boucher, both the convention and the award's namesake, was a prominent American author, editor, and critic of the mystery book genre until his early death in April of 1968. He wrote several well-received classic mystery novels and was one of the first recipients of the Edgar Award for his mystery reviews in the San Francisco Chronicles. His short story, "The Quest for Saint Aquin," was selected in 1970 by the Science Fiction Writers of America to be published in The Science Fiction Hall of Fame, Volume One.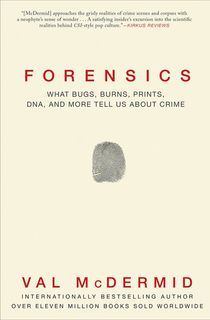 Forensics
One of two works of nonfiction on this list, Forensics landed bestselling author Val McDermid the 2016 Anthony Award for Best Critical/Non-Fiction Book. From modern-day crime-solving techniques to famous case histories, Forensics explores how accurate science can steer the course of a mystery's outcome. This book is the result of McDermid's countless hours of research and her prowess in penning riveting crime thrillers.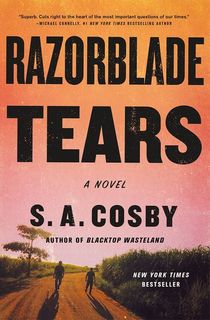 Razorblade Tears
Ike Randolph has been out of jail for fifteen years, and his record since then is completely spotless. But when the police show up on Ike's doorstep, he fears the worst. However, the police aren't there to arrest Ike–they're there to tell him that his son, Isiah, has been murdered alongside his white husband, Derek. Ike had never fully accepted his son, nevertheless, he feels devastated by the loss.
Derek and his father had a rocky relationship of their own. Buddy Lee, Derek's father, was ashamed of his son's gayness; Derek was ashamed of his father's criminal record. But Buddy Lee is determined to find out who hurt his son, even if it means involving his underworld contacts.
In this story of heartfelt change, the two fathers vow to do better for their sons in death than they did in life. The two ex-cons, bonded by nothing other than their criminal history and their love for their dead sons, confront their own prejudices as they band together to seek revenge.
Nero Awards
The Wolfe Pack, founded in 1978 to explore and celebrate the Nero Wolfe stories of Rex Stout, presents the Nero Award for the best American Mystery each year to authors of excellence in the genre. Criteria include that the books be written in the style of Rex Stout's Nero Wolfe stories, be published in the year preceding the year of the award, and originally be published in the United States. The award is presented at the Black Orchid Banquet, typically held on the first Saturday of December in New York City.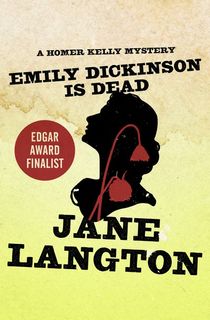 Emily Dickinson Is Dead
This is a particularly fun one. Winner of the Nero Award, Jane Langton's aptly titled Emily Dickinson is Dead takes place at a symposium celebrating the centennial of Emily Dickinson's death. Tension is brewing among the attendees in the form of illicit love affairs and jaded former employees who want revenge. Meanwhile, scholar-sleuth Homer Kelly, the star of the series, visits the symposium and is intent on enjoying the festivities. But there's just one problem—dead bodies keep piling up.
Tower of Babel
Ted is a native of Queens, New York. While he once lived a glamorous life as a Manhattan lawyer, a fall from grace has returned him to the place where he grew up. When a business associate of his new job in Queens is murdered after tipping Ted off to an improbably lucrative lead, Ted knows it's no coincidence. The borough of Queens comes to life as Ted follows the murder investigation across town, including the dark corners of mobsters, greedy developers, and old litigator foes.
Shamus Awards
The Shamus Awards commend the best private eye detective genre novels and short stories of the year. A private eye is considered a "person paid for investigative work, but not employed by the government." They are awarded by the Private Eye Writers of America. Categories include "Best P.I. Hardcover Novel," "Best First P.I. Novel," and Best Indie P.I. Novel."
(P.I. = private investigator).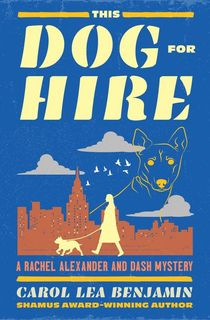 This Dog for Hire
In a sea of mysteries with male investigators, it's particularly refreshing that Shamus Award winner This Dog for Hire features one Rachel Alexander—complete with a canine partner, a pitbull named Dashiell (a nod to hard-boiled author Dashiell Hammett). Here, we see Rachel investigating the death of a struggling artist and the disappearance of a dog that won't bark. Carol Lea Benjamin expertly weaves the element of a canine character into this book and every other installment in the Rachel Alexander series, which is a win-win for mystery fans and pet lovers everywhere.
Family Business
When Choi, Chinatown's most powerful crime boss, passes away and leaves the Tong headquarters to his niece, Choi's niece hires Lydia and her partner, Bill Smith, to help inspect the building. When the niece and the two private eye investigators arrive at the building, they witness for themselves the incredible tension between the Tong members who think Choi's niece should sell it and make them all rich, and those who want to keep it.
Upon entering Choi's private living quarters, the trio discover the body of Choi's chief lieutenant, and it looks like he's been murdered. Can Lydia and Bill untangle the two waging sides before they meet a similar fate?