Historical dramas are all the rage these days. There's Downton Abbey starting with the sinking of the Titanic. Then there's The Queen, following the life of the queen from just before her coronation through the Princess Diana years and beyond. Now we've got television series Versailles and the most recently released The Gilded Age. These shows give a snapshot into the past, portraying both how people lived and dressed as well as their concerns.
In honor of the proliferation of historical television shows, Murder & Mayhem presents a list of great historical murder mystery books, from Ancient Egypt through World War II. Some of these books are written recently, while others are written by great classic mystery writers.
Miss Benson's Beetle
Margery Benson is a lonely schoolteacher struggling to make ends meet in 1950s London. She reaches a crossroads and decides that, in hopes of acquiring a sense of happiness that has eluded her for far too long, she will embark on an adventure to find the golden beetle of New Caledonia—an insect whose existence brought her much comfort as a young girl, but who might not even be real. Joining her on this spontaneous trip is Enid Pretty. Enid's half-glass-full, energetic personality is vastly different from Margery's awkward, introverted nature, but as the two make their way across the world together, they discover something that might be more precious than the rare insect: friendship.
Death Comes As the End
While she's best known for Hercules Poirot and Miss Marple, the Queen of Crime wrote a historical mystery set in Ancient Egypt (and it's separate from Death on the Nile, which is also set in Egypt). In 2000 BC, Imhotep brought into his household a new concubine but she caused a lot of drama. However, when she's found at the bottom of a cliff, Renisenb, Imhotep's widowed daughter, believes that the young concubine deserves some justice. Christie brings in her own knowledge of Ancient Egypt into this engaging work.
Roman Blood
The first book in the Roma Sub Rosa series, set in Ancient Rome, Gordianus the Finder is charged by Cicero to solve the brutal murder of a wealthy aristocrat whose son is accused. Gordianus has to try to figure out who actually killed the man to prevent the victim's young son from a horrible punishment.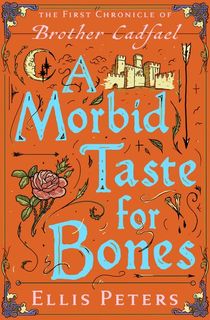 A Morbid Taste for Bones
Going forward in time, Ellis Peter's Chronicles of Brother Cadfael series takes place in 12th century England during the period known as the Anarchy. Brother Cadfael is a former crusader who finds solace as a monk and his plants. In search of glory, his Order gets word of Saint Winifred whose body is buried in the Welsh town of her birth, and decides that she needed to be reburied in the Order's grounds. The problem is, the local Welsh town inhabitants are not happy with this idea. When one of the townspeople is killed by a crossbow, things heat up even more. Brother Cadfael has to figure out the murderer and find a solution to the disputed Saints body.
Dissolution
Set in King Henry VIII's England, it's a time of upheaval. The king has ordered the dissolution of all the monasteries but the order has ruffled a lot of feathers. A young lawyer, Matthew Shardlake, is sent off to investigate the murder of Commissioner Robin Singleton at a monastery. To solve the crime, he must dive into the dark secrets in the monastery while attempting to navigate the labyrinth court politics. It's the first in seven books set during the time of King Henry VIII.
A Curious Beginning
Set in Victorian England, Veronica Speedwell has just buried her aunt and is planning to continue her study of butterflies. However, when someone attempts to abduct her, she's saved by a baron who helps her find shelter with a natural historian named Stoker. But when the baron is found dead, Speedwell and Stoker have to find his killer. It's the first in six books, with the seventh coming out later this year.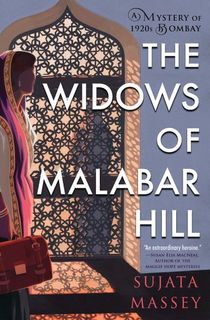 The Widows of Malabar Hill
Perveen Mistry is one of the first female lawyers in 1920s India. On her first case, she's helping to administer the will of Omar Farid, a wealthy Muslim man with three concubines. But something is off about the case and she decides to investigate and try to get to know these elusive women. The case, however, opens up wounds for Perveen about her own past. Can she help these women without losing herself? There are three books so far in this series.
Dead Dead Girls
Set in 1920s Harlem Renaissance, Louise Lloyd wants to dance all night at the Zodiac speakeasy and work by day at a coffee shop. But when several young Black women keep showing up dead, Lloyd finds herself pulled into the investigation by the police on a flimsy charge. The deaths bring up hard memories of her own foiled kidnapping as a young girl. Can she solve the terrible crimes dealing with a racist system and cops on the chase? Can she protect her own family from this terrible threat? The second book of the Harlem Renaissance series, titled Harlem Sunset, comes out on June 28, 2022.
A Few Right Thinking Men
This book is set in the 1930s in Australia, Rowland. Sinclair is the youngest son of a wealthy landowning family who lives in town as an artist with his artistic friends, all sharing one of his family's homes. But while he just wants to paint and pine over one of his friends, his namesake uncle is found brutally beaten to death. Plus, he's seeing the rise of fascism over the fears of socialism/communism in his country. Can he find his uncle's murderer without bringing his family to shame or at the cost of his life? It's the first in ten books of the Sinclair Rowland series.
Death at Greenway
During the Blitz, young children are evacuated from London to the countryside. In this well-researched work, a young disgraced nurse named Bridey Kelly is given the opportunity to redeem herself by chaperoning a group of evacuees to Greenway House, the favorite home of Agatha Christie. While Bridey hopes no one will find out about her shameful past, she's intrigued by the other nurse who seems less suited for the role than Bridey. When a young man connected to the nurse is found dead in a river nearby, their secrets might come out. It's a snapshot of the home effort and the lives of the people behind the giant evacuation of children during World War II.