When searching for the best crime thrillers and police procedurals around, sometimes it's best to go straight to the source. For years, Rick Reed served as a real-life police detective. He worked on numerous high-profile criminal cases, from fraud and hostage situations to homicide. Reed funneled his harrowing experiences into writing, culminating in the Jack Murphy crime thriller series.
Related: 13 Spine-Tingling Scary Thriller Movies You Can Watch Tonight
The Jack Murphy series takes place in the town of Evansville, Indiana. It follows the clever, no-nonsense detective Jack Murphy and his partner Liddell Blanchard as they hunt down the worst of the worst. Together, they navigate the bureaucracy of the department and face danger on all sides to shut down some of the most twisted criminals around.
Without question, Reed's thrillers are dark and intense, akin to Thomas Harris's Red Dragon. They're sure to get your pulse racing. We've gone ahead and laid out the entire Jack Murphy series below for your perusal. Ready to dive into the darkness? Prepare yourself: once you read one Jack Murphy thriller, you'll be hooked.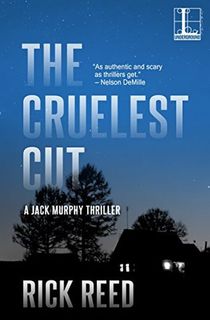 The Cruelest Cut
Reed's first Murphy thriller is centered on a dark and violent premise, delivering a nerve-jangling read "as authentic and scary as thrillers get" (Nelson DeMille). The first victim is tied up, unable to scream as she witnesses unspeakable acts of cruelty. The second is stuffed with a message for the police and delivered to the station. A fractured nursery rhyme promises there will be more deaths, and detective Jack Murphy takes it as a personal invitation to play. But when the killer starts using Jack's loved ones as pawns, all rules go out the window.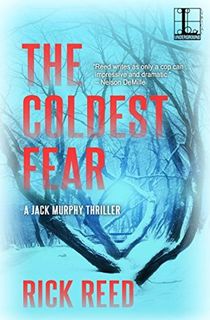 The Coldest Fear
In the second Murphy crime thriller, Detective Jack Murphy has a dark and disturbing puzzle on his hands. A young woman has been drained of blood and left in her bathtub with one of her hands removed. The severed appendage is found hours later sewn onto the corpse of the killer's second victim. This is a special message left just for Murphy and the detective will risk everything to thwart this psycho's demented game.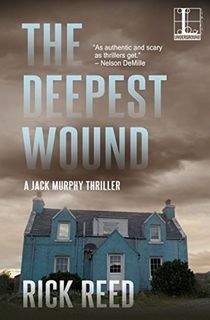 The Deepest Wound
In the darkest of Jack Murphy's cases yet, pieces of Nina Parsons are found scattered in a landfill. Not only was Nina a deputy prosecutor, she was also the rumored lover of the man Jack's ex-wife is about to marry. Now this case is personal, and Jack must battle his own demons to expose the greed and power that can drive even good men to commit evil acts.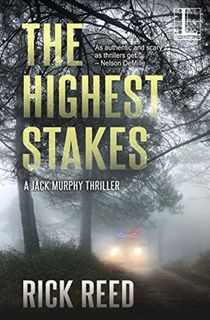 The Highest Stakes
How do you catch a killer who blends in with the crowd? Of average height, weight, and build, Mr. Smith is entirely unremarkable when it comes to his physical appearance; the kind of person you pass a hundred times on the street without a second glance. Yet it is his averageness that allows Mr. Smith to get close to his targets, and easily elude capture after claiming yet another life. But Jack Murphy is not an average cop, and he will do whatever it takes to take down a criminal mastermind who kills for profit and tortures for pleasure.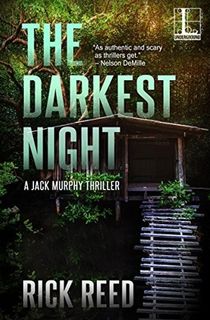 The Darkest Night
Jack Murphy is on the warpath, determined to prove that his partner, Evansville P.D. Detective Liddell Blanchard, was framed for the murder of another cop. The now-deceased officer was investigating a shadowy cult in the swamplands of Louisiana when he was lured into a deadly trap, and Blanchard is going to take the fall for the death. Murphy knows a setup when he sees one. But when a purported descendent of Marie Laveau threatens to jeopardize the murder investigation, Murphy must pull out all his stops to ensure justice is done.
Related: 16 Supernatural Mystery Books That Will Keep You up at Night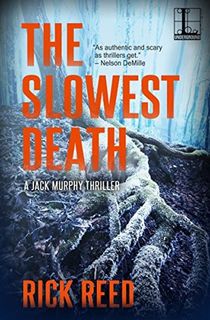 The Slowest Death
Detective Murphy is no stranger to the machinations of twisted serial killers, but this crime scene takes things to a new level. The naked and brutalized body of a narcotics cop turns up, with a "see no evil"-style monkey figurine shoved down his throat. Soon thereafter, a high-profile judge is set on fire, with another figurine left behind. Clearly, a killer's on the loose, targeting Evansville's defenders of the law and taunting investigators with cryptic clues. Murphy is determined to stop the murderer from striking again, but the case grows complicated when it becomes clear that the victims had secrets to hide...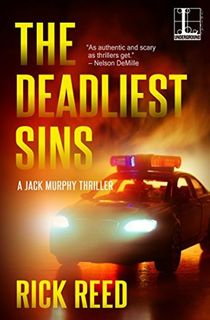 The Deadliest Sins
A lone survivor, rumors of a witness, and a gut feeling are all Jack Murphy and his partner have to go on to solve their latest case. Jack is convinced a local killing is connected to a seemingly separate, and thoroughly brutal, crime scene: an abandoned truck filled with the bodies of murdered immigrants. The bloodshed is only beginning, as our intrepid detectives must go up against a butcher who carries out violence in the name of protecting America.
The Cleanest Kill
The prime suspect in a decades-old unsolved murder is about to be named Evansville's next Chief of Police. The Mayor wants his star officer's name cleared, so he orders Jack Murphy and his partner to reopen and solve the case. But when the victim's surviving family members are targeted once again, it raises some unsettling questions about the chief-to-be's true past. Someone's decided to play a deadly game with Jack Murphy, and they will soon know the sting of defeat.
The Fiercest Enemy
Published in February 2020, the latest Jack Murphy thriller combines the threat of a killer on the loose with internal power struggles. Chief Shaunda Lynch is more than capable of policing her jurisdiction on her own. When she uncovers evidence that suggest five deaths marked as accidents were actually murders, Detectives Jack Murphy and Liddell Blanchard take charge of the investigation—and Chief Lynch isn't happy about the male intrusion. As the investigation continues, however, it becomes clear that the victims had troubled pasts. Now all parties will have to work together if they hope to solve this chilling case.
This post is sponsored by Open Road Media. Thank you for supporting our partners, who make it possible for Murder and Mayhem to celebrate the books you love.