Pulp fiction's roots in the bargain bin make it a fascinating piece of bookish history. As far back as the late 1800s and up through mystery's golden age of the 1940s and 50s, pulp fiction paperbacks were seen everywhere, recognizable by their splashy covers and the trademark low-cost wood pulp paper from which they got their namesake. To think, the aesthetic we now see as fashionably vintage—inspiring everyone from Quentin Tarantino to clothing brands—used to be considered lurid and cheap by literary snobs.
Writers of pulp fiction sought to provide an escape for readers, with their stories aiming to entertain the masses rather than attain literary status. The work was never meant to be seen as serious literature, and it was because of that mindset that pulp fiction allowed so many writers to experiment with new styles and ultimately flourish.
Related: 19 Classic Film Noir Movies Every Mystery Buff Should Watch
The genre became a breeding ground for new talent, as well as propulsive narrative forms that eschewed the confines of high-brow literature in favor of pure thrill. Without this vast new bastion for writing, we wouldn't have the hardboiled narrative or science fiction genres we have today, much less the innovations found in speculative fiction. Pulp fiction made it possible for readers to experience stories they otherwise couldn't imagine or have access to—we're talking horror, aliens, exotic locales, you name it.
One of the most recognizable genres born from those pulpy pages was the hardboiled detective mystery, and you can't talk hardboiled without mentioning Dashiell Hammett. Among the pages of his best works, including The Maltese Falcon, The Thin Man, and Red Harvest, Hammett introduced the now-classic mystery tropes of the private investigator, the double cross, and the big reveal. The protagonist of his novels, Sam Spade, is still one of the most endearing and representative examples of the hardboiled detective. Hammett continued honing the hardboiled formula in his fiction, but we would be remiss not to discuss other popular writers that occupied the same genre space.
In 1934, James M. Cain published one of the all-time greatest hardboiled detective novels, The Postman Always Rings Twice. Like Hammett, Cain explored a cynical worldview in which crime and corruption are commonplace. Cain delved into the darker side of human nature in The Postman Always Rings Twice, which revolves around a drifter named Frank who begins an affair with the wife of a diner owner. With vivid depictions of their sex life, along with a manic plot to kill the husband and steal his business, the book was once viewed as guilty pleasure reading, but eventually became standard fare for hardboiled fiction.
Related: What Is Hard-Boiled Crime Fiction?
Dorothy B. Hughes also took the genre by storm, writing numerous books that helped establish tropes now recognizable by even the most casual of mystery readers. She took one of the first plunges into noir, crafting a standard by which books and movies are still judged today. Some of her most recognizable works are The Fallen Sparrow, Ride the Pink Horse, and In a Lonely Place, which was adapted into a movie starring Humphrey Bogart.
Hardboiled mysteries were so evocative of the pulp paperback format that they became synonymous with pulp fiction, and the terms are still interchangeable to this day. Though pulp fiction long had a reputation for producing cheap escapist reads, it had an essential hand in creating some of the genres we know and love today. Without it, we wouldn't have film noir or a legion of postmodern novels by authors like James Ellroy or Walter Mosley; we also wouldn't have science fiction giants like Philip K. Dick and Ursula K. Le Guin. Pulp fiction and the 25 cent/10 cent paperback boom paved the road to widely-loved genres of fiction.
In fact, it's worth taking a look at the past and the present in search of must-reads, from classics that epitomize the hardboiled genre to contemporary novels that owe a great deal to pulp fiction's vast and storied history. These books prove that there's more to a flashy cover than meets the eye.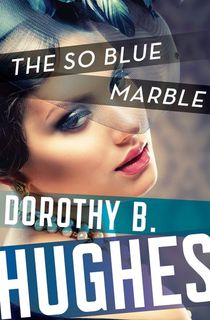 The So Blue Marble
Hughes' debut novel was marketed as a romance upon its release, but The So Blue Marble is more aptly described as a noirish thriller. At the center of the novel is Griselda Satterlee, a fashion designer and Hollywood socialite with a lush lifestyle. Looking for a change of pace, Griselda volunteers to apartment sit for her estranged husband. That's when everything goes wrong. Mysterious twins appear and refuse to leave until she hands over the titular blue marble. Griselda doesn't have it, but the menacing duo doesn't believe her. The result is a scandalous and truly absurd mystery that's as much fun as it is a classic portrayal of pulp fiction entertainment.
L.A. Confidential
Though the title might bring to mind the 1997 film adaptation, Ellroy's book is a tour de force of its own. Ed Exley is a former police detective with an ambitious streak who's hellbent on solving the case at the center of the novel. Then there's officer Wendell White, who has a tendency to let his emotions get the better of him, and "Trashcan Jack," a celebrity cop fueling his own ego. The book is swarming with all kinds of devious characters. Simply put, Ellroy took the hardboiled formula and nuked it with a ripped-from-the-headlines tabloid narrative.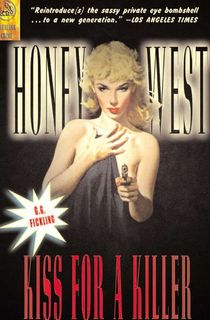 Kiss for a Killer
Husband and wife writing team G.G. Fickling decided to create a mash-up of Marilyn Monroe and fictional detective Mike Hammer, and thus Honey West was born. It might sound like a silly premise, but pulp fiction meant entertainment, and this is a perfect example of giving the buying public exactly what it wanted.
Published in 1960, Kiss for a Killer is among the best in the Honey West series. A football star is murdered and a framed photo of Honey is found near the body. The authorities wonder what the connection is, setting off a series of dizzying twists involving an Academy Award-winning actress and a nudist cult. It's as outlandish and insane a plot as you'll find, and if you're looking for a book that encapsulates pulp fiction, you need not look anywhere else.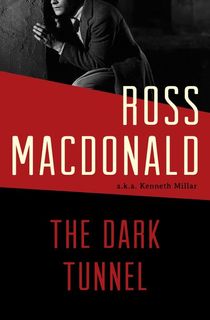 The Dark Tunnel
This standalone novel from the author of the Lew Archer series will satisfy anyone in need of a nostalgic murder mystery and a chase sequence or two. Robert Branch is a young professor at an idyllic Midwestern university. Things are going well for him, until an old fling from his time abroad in Germany reenters the picture. Add in her odd behavior and the sudden death of Branch's friend and you've got a perfect recipe for twists and pulpy mayhem.
Devil in a Blue Dress
The novel that started the long-running, hugely successful Easy Rawlins crime thriller series, Walter Mosley's Devil in a Blue Dress takes the allure of pulp fiction and dresses it up for a contemporary audience. In fact, one reason the series became so popular is because Mosley managed to modernize the hardboiled narrative perfectly. The premise? Simple and irresistible. Veteran Easy Rawlins is approached at a bar by a stranger with a lucrative, "too good to be true" offer to find a missing woman by the name of Daphne Monet.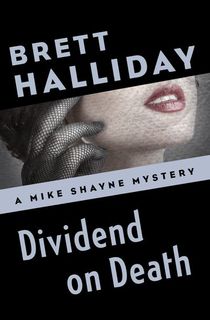 Dividend on Death
Another example of pure pulp goodness, try chewing on Halliday's Dividend on Death. It's the first in his Michael Shayne series, featuring the quintessential hardboiled detective who stars in over 40 books. On a quest to track down a priceless object, Shayne inevitably ends up on the other end of the case with a mystery solved and a couple more bruises to show for it. Halliday manages to add in some other fun tropes, like an unhinged psychiatrist, making for a read that is pure entertainment.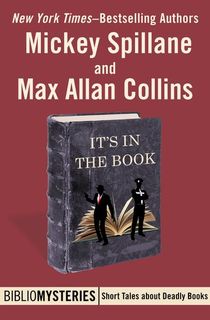 It's in the Book
Spillane created the iconic hardboiled sleuth Mike Hammer, who starred in a long-running series of books. In this short but essential story, Hammer is tasked with finding an important ledger of transactions. At this point, Hammer is well-recognized for his investigative prowess, and finds himself dodging multiple offers in return for his allegiance. This story acts as an appetizer for those looking to give the Hammer series a try.
Related: 12 Crime Noir Books That Will Have You Reaching for Your Trench Coat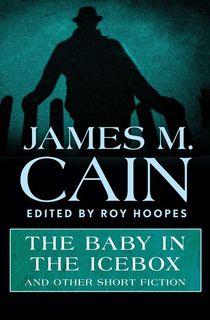 The Baby in the Icebox
Everyone knows about The Postman Always Rings Twice, so we'll give you a less talked-about Cain recommendation. The Baby in the Icebox is a short piece of fiction packaged with other works by Cain that never grew to become their own standalone books. This is a deep dive at its best, allowing fans of Cain's pulpy and addictive novels a chance to take a look at some of his other stories and ideas.
Indemnity Only
Hardboiled fiction was in need of memorable new sleuths, and Sara Paretsky introduced one in the form of V. I. Warshawski, a female investigator among countless male leads. The debut novel in the series, Indemnity Only sets the scene right from the start with a no-holds-barred cutthroat lead who exposes the sexist and racist tendencies of hardboiled fiction. Paretsky pulls it off all while masterfully crafting a compelling and breakneck narrative full of secrets and mysteries.
This post is sponsored by Open Road Media. Thank you for supporting our partners, who make it possible for Murder & Mayhem to continue publishing the mystery stories you love.