Young adulthood is pretty hard to navigate, in and of itself. Throw in a murder or disappearance? The task feels practically impossible. But in these young adult mystery books, these teens find it impossible to look the other way. Trying to find answers in a world that doesn't really take them seriously yet, these amateur sleuths risk their lives for justice. Without the polish and experience of adult investigators, these youthful protagonists face soaring stakes that'll have you flipping pages until you reach the end.
Here are 8 YA mystery books you can (and should!) read tonight.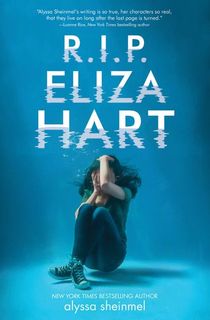 R.I.P. Eliza Hart
Eliza Hart is the most popular girl at Ventana Ranch boarding school. And now she's dead. Ellie Sokoloff was Eliza's childhood best friend, but now she's the number one suspect in her murder. After all, the second Ellie got to Ventana Ranch, Eliza started spreading nasty rumors, calling her a stalker for trying to strike up their old friendship.
Now Ellie must overcome her claustrophobia in order to clear her own name. But her search for the killer will dig up secrets she could have never expected.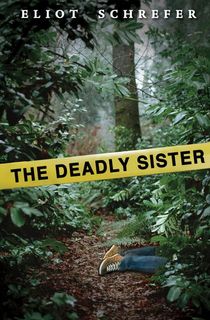 The Deadly Sister
Abby doesn't believe for a second that her sister, Maya, is a killer. No one else—including her parents, friends, and the cops—seems to be on the same page. Maya is rough on the edges, a stoner and a drop-out with an unhealthy obsession with her tutor, Jefferson Andrews. But now Jefferson is dead, and Maya has run away.
In the aftermath of everything, it's up to Abby to piece together the truth. Unfortunately, every clue she uncovers leads to Maya. But Jefferson had secrets—and enemies—of his own.
The Agathas
Alice Ogilvie got dumped last summer by her boyfriend, basketball wonder Steve. Afterward, she disappeared for five days, and when she returned she never said a word about where she went or what happened there. Now another of Steve's girlfriends has gone missing: Brooke Donovan, Alice's ex-best friend. But Brooke isn't coming back.
Iris Adams, Alice's tutor, is familiar with wanting to disappear, she just doesn't have the same opportunities. But things seem like they could turn around for her when Brooke's grandmother offers a reward for any information about what happened to her granddaughter. The police have Steve pegged as the culprit, but Alice and Iris have their doubts.
With the guidance of Agatha Christie's brilliant mysteries, the girls set out to uncover the truth of who killed Brooke Donovan. But their town may have more secrets than they can handle.
One of Us Is Lying
Bronwyn is a rule-following genius. Addy is the gorgeous homecoming princess. Nate is an up-and-coming criminal who already has a record. Cooper is a baseball star. Simon is an outcast with the school's hottest gossip app. These five kids of Bayview High have nothing in common—until they set foot in detention together.
After Simon dies before the clock runs out on detention, the other four have something else in common: they're all suspects. Simon had plans to reveal a piece of juicy gossip on Tuesday, and someone made sure he never finished Monday. So was the killer one of his detention-mates, or someone smart enough to let them take the fall?
Monday's Not Coming
Claudia seems to be the only person who notices Monday that Charles is missing. The two of them are close enough to be sisters—inseparable for as long as Claudia can remember—so when Monday isn't there for the first day of school, she's worried. Her absence for the next two weeks has her terrified.
Monday would never abandon her like this. Claudia knows something is wrong. When Claudia's mom and sister prove to be no help, she takes matters into her own hands. She's going to find her best friend, even if no one seems to remember the last time they saw her.
A Good Girl's Guide to Murder
The story of Andie Bell's murder still haunts Fairview, even five years later. The popular high school senior was killed by her boyfriend, Sal Singh, before he killed himself. But Pip knew Sal when she was a kid, and she can't help but wonder if there's more to the story of that awful day.
For her senior project, Pip decides to take another look at this closed case. She only means to cast some doubt on the investigation, but the deeper she probes into the facts, the more she uncovers unsettling secrets that may actually prove Sal was innocent. But someone in town doesn't want her looking too closely for the truth.
Keep This to Yourself
A year ago, the quiet seaside town of Camera Cove was brutalized by the Catalog Killer, who murdered four people before vanishing. 18-year-old Mac Bell is having a hard time coping, especially since the killer's final victim was his best friend, Connor. When he finds a strange message from Connor, he falls back into the hunt for the murderer, who may not have been a random drifter as everyone thought. With everyone colored with suspicion, Connor gets the feeling someone is tracking his every move. But while he fights to find the truth, he must also come to terms with the feelings he had towards Connor.
This Is Our Story
Kate Marino really only took the senior year internship at the District Attorney's Office so it would look good on her college applications—and so she could dip out of school early. But when the DA assigns her boss, Mr. Stone, the biggest case the town of Belle Terre has ever seen, things get a little more interesting.
A group of five boys went out hunting early one morning, and only four returned. None of them will say who fired the shot that accidentally killed their friend. Now, the DA wants the case swept under the rug, despite the boys' dicey toxicology results for the morning of the accident. While the DA may have political reasons for keeping things quiet, Kate has her own motivations for uncovering the truth. But as she hunts for answers, she soon finds that this may have been no accident at all, and a killer might not want her poking around...