Deception, corruption, self-destructive anti-heroes: the noir book genre is the dark-minded cousin of the hard-boiled detective novel. Many of the sub-genre's greatest tales focus on the criminals instead of the detectives—and when a detective is present, he's often as morally questionable as the villain he pursues.
From James Ellroy to James M. Cain, these crime noir novels will transport you into the black hearts of men and women on either side of the law. Here are 15 of the top crime books with a noir grit. Care to take a ride?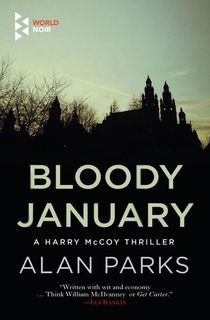 Bloody January
Glasgow, 1973. The city slips into a heroin epidemic amidst a wash of poverty and crime. Violence is at an all-time high, but when an 18-year-old boy shoots a young woman to death and turns the gun on himself, it doesn't seem run-of-the-mill to Det. Harry McCoy. With his new partner at his side, McCoy traces leads through the seedy underworld, finding himself at the doorstep of the Dunlops, Glasgow's wealthiest family.
The Dunlops head a secret society, and their inner circle is overflowing with people with nefarious desires. Among them is McCoy's best friend from reformatory school, drug-tsar Stevie Cooper. While police politics declare the Dunlops untouchable, McCoy has other plans.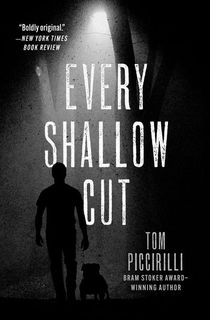 Every Shallow Cut
A struggling writer tips over the edge when his wife leaves him and the bank takes his house. Living out of his car with his dog, the writer is ambushed by street punks who take the last things of value he has left. But he's gained one thing: a gun.
The writer sets off to New York to find his brother and a fresh start. But the journey takes him across the paths of ex-girlfriends, relatives, friends, and business associates. All he wants to do is survive—but the more he fights and adapts to his dark new life, the more the people around him are in danger.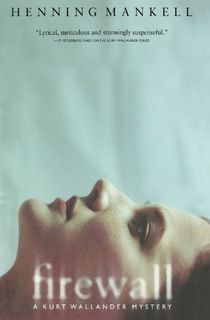 Firewall
Swedish author Henning Mankell and his infamous Inspector Kurt Wallander return for another gritty tale in this gripping noir book. This are strange in Ystad, Sweden. A man has inexplicably fallen dead after stopping at an ATM. Two teen girls brutally slay a taxi driver, showing no remorse to the police that apprehend them. And then a blackout cuts the power to a large portion of the country. When a serviceman arrives at the power substation, he is met with a horrifying discovery.

Inspector Kurt Wallander has a feeling these gruesome events are somehow connected. On his search to find out how, he brushes shoulders with a group of anarchist terrorists who operate in cyberspace. They always seem to be one step ahead of the police department. So how can one fragile police force stop a plot for global chaos?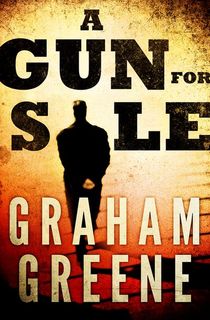 A Gun for Sale
Considered a pioneer of the classic noir genre, Graham Greene introduces us to a world of betrayal, double-crossing, and deception in A Gun for Sale. A hired killer, Raven, finds himself in deep water when his plan to assassinate a European Minister of War goes haywire. Not only is the possibility of war on the horizon, but Raven has also become the most wanted man in England, being tracked down with the marked bills he was paid with. As he flees detection, Raven meets the lovely dancer, Anne Crowder, who may be willing to help him...but is also the fiancée of the police detective hunting him down.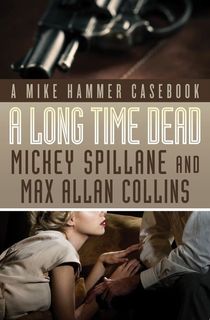 A Long Time Dead
A collection of eight short stories featuring the legendary detective Mike Hammer, this noir crime book will grab your attention from the start. Prepare to be transported into Mike Hammer's fast-paced world, where he enlists the help of his beautiful secretary and partner, Velda, to get to the bottom of seemingly random near-accidents and criminal enterprises. From junkies on death row to disabled veterans, Mike and Velda ensure that justice is served swiftly with a side of thrilling suspense. After the death of Mickey Spillane, author Max Allan Collins took over the unfinished stories without missing a beat.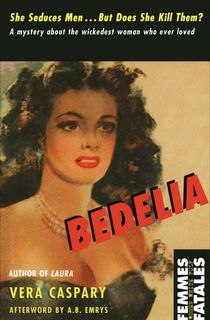 Bedelia
It wouldn't be noir without a femme fatale, and in Bedelia that is exactly what author Vera Caspary offers. Considered a mixture of Desperate Housewives and Double Indemnity, the novel centers on newlyweds Charlie and Bedelia Horst. After moving to their quaint house in Connecticut, Bedelia perfectly assumes her role as housekeeper and lover. Bedelia wants nothing more than to please her insecure husband, who considers himself the luckiest man alive—but is his new bride too good to be true? After overlooking Bedelia's deceptions and secrecies one too many times, Charlie falls ill from an apparent poisoning. A new neighbor turns out to be a detective and is prepared to uncover the mystery surrounding Bedelia.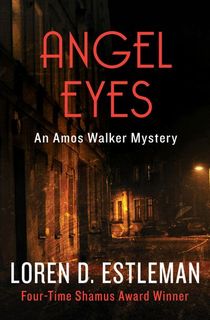 Angel Eyes
Meet Amos Walker, the hot-tempered, Detriot-based private eye. After spending several years in Vietnam, Amos believes he has seen it all—that is, until he meets Ann Maringer. The aging go-go dancer fears that her life is in danger, so she preemptively hires the PI. Ann fears that she'll disappear any day and she wants Amos to search for her if she vanishes. Mayhem ensues when—as Ann herself predicted—the dancer completely disappears without a trace. With only a dead man left behind in Ann's wake, Amos will need his wit and talent to get to the bottom of it all.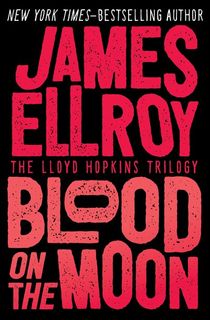 Blood on the Moon
Master of the LA noir novel, the first book in James Ellroy's Lloyd Hopkins trilogy follows the titular character as he tracks down a demented killer. Hopkins had always dreamed of protecting the city of Los Angeles as a cop, but when he was called into patrol the streets during the Watts riots, he learned that often meant shedding blood. Seventeen years later, he's a plainclothes family man … but when 20 women are murdered, he'll have to think like a killer before another victim is claimed.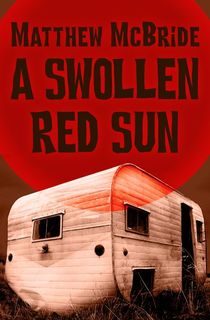 A Swollen Red Sun
McBride's novel puts you on both sides of a crime, giving you the perspective of Jerry Dean—who hides $52,000 that he owes to his partners and crooked cops in a trailer he uses for cooking meth—and that of Deputy Sheriff Dale Banks, who finds the cash and takes it. Taking place in Gasconade, Missouri—once referred to as the meth capital of the world—these two soon learn that everything has its consequences.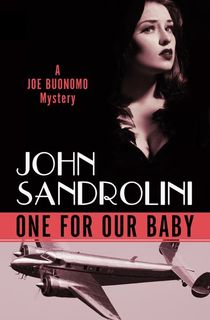 One for Our Baby
Mixing together history and mystery, One for Our Baby tells the story of Joe Buonomo—a World War II pilot whose relationship with his fiancé Helen crumbled after his past intervened. Years later, he's hired by Frank Sinatra to give his latest girl, who turns out to be Helen, a ride to Los Angeles for an audition. Feelings flood back as Joe and Helen realize they still love each other, but the next day Helen vanishes … and Joe will have to go up against those harboring dark secrets to find her.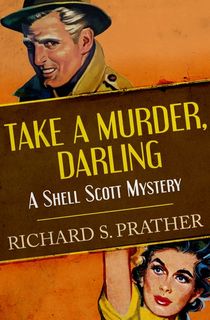 Take a Murder, Darling
One of many Shell Scott novels, Takes a Murder, Darling, follows the dashing ex-Marine-turned-private-investigator as he once again puts his life on the line for beautiful women. In this witty, yet mysterious, novel, Shell works to uncover the secrets behind the murder of Zoe Avilla … but the body count just keeps rising.
The Postman Always Rings Twice
This novel, the first from Cain—one of the creators of roman noir—follows the story of Frank and Cora, two people who fall in love and begin having an affair, despite the fact that Cora is married to a much older man. They scheme to kill Cora's husband, Nick, in this shocking thriller with a mix of sexuality and violence that caused it to be banned in Boston after its publication in 1934.
Farewell, My Lovely
A hard-boiled master, Raymond Chandler's Farewell, My Lovely follows private detective and classic anti-hero Philip Marlowe as he investigates the murder of a man who originally hired the P.I. to find a stolen necklace. In this follow-up to The Big Sleep, Marlowe becomes entangled in blackmail, corrupt cops, and more plot twists.
The Grifters
Jim Thompson's 1963 novel tells the story of Roy Dillon a young con artist living in Los Angeles. When he's seriously injured in a con-gone-wrong, his mother Lilly comes back into his life. But as the story progresses, the dark side of being involved in organized crime begins to show—putting everyone from Lilly to Roy's girlfriend Moira at risk.
The Hunter
The first book in Richard Stark's Parker Novels introduces us to the titular Parker—the best thief in the business. Parker specializes in armed robbery, but when he joins a crew he's betrayed by one of the members … and his wife. Escaping prison, Parker is out for revenge.
This post is sponsored by Open Road Media. Thank you for supporting our partners, who make it possible for Murder & Mayhem to continue publishing the crime and mystery you love.