There's a reason that so many classic thrillers emerged from the Cold War era. From Ian Fleming's James Bond novels to multiple masterpieces penned by the incomparable John le Carré, the era's international intrigue and unceasing paranoia inspired some of the best mysterious, espionage books, and crime thrillers ever put to paper.
And while the Cold War may be behind us, gripping mysteries and thrillers set in that uncertain era are still rolling in—and with November marking the 30th anniversary of the fall of the Berlin Wall, the Cold War ghosts of the past feel more present than ever. If you're looking to catch up on the best Cold War books, start with this list! We've combined some all-time classics with some lesser-known gems to deliver a baker's dozen of thrilling tales with a little something for every reader.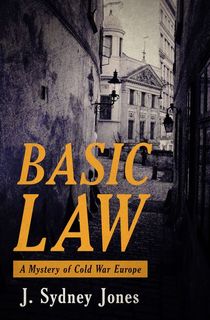 Basic Law
The Cold War is a classic setting for espionage thrillers, but everyone needs a break from super-spy protagonists once in a while. Jones's Basic Law is the perfect alternative to Bond-style thrillers: its everyman protagonist is a burned-out American journalist shuffling his way around Vienna. A mystery novel with personal and political stakes, Basic Law kicks off with the death of a German activist—who happens to be the protagonist's ex-girlfriend.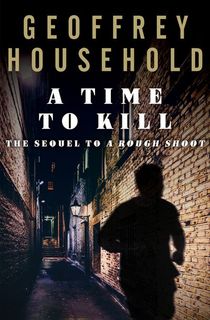 A Time to Kill
Nope, this is not the 1989 John Grisham legal thriller (though that one's worth reading, too). We're talking here about Geoffrey Household's sleek spy novel. A Time to Kill is a fast and thrilling read that leaves readers wanting more. Happily, those readers can get what they want, because this isn't Household's only novel starring family man, estate agent, and ex–army infantryman Roger Taine: see A Rough Shoot for more heart-racing thrills.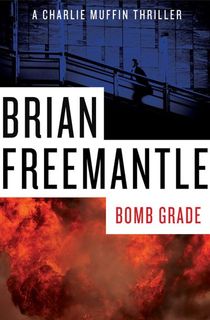 Bomb Grade
Bomb Grade is technically a post-Cold War thriller set after the fall of the Soviet Union. The spy games may be in decline, but the messy and frightening post-Soviet world is the perfect setting for this international crime thriller. British intelligence agent Charlie Muffin—silly name, brilliant spy—is tasked with keeping Soviet nuclear weapons out of the hands of the Russian mob, with devastating consequences if he doesn't succeed.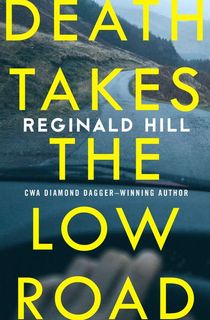 Death Takes the Low Road
Reginald Hill's superb prose makes his thrillers a particularly good choice for the discerning reader who usually prefers literary fiction. There's no guilt in this guilty pleasure: Hill's novel is a cleverly executed missing-person thriller in which a concerned young woman decides to go looking for her boyfriend, only to find she's not the only one tracking him down…
Related: A Killing Kindness: 13 Gritty Mysteries By Dagger Award-Winning Author Reginald Hill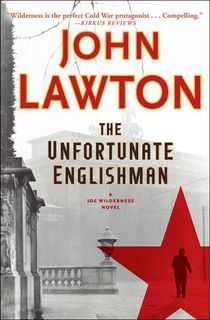 The Unfortunate Englishman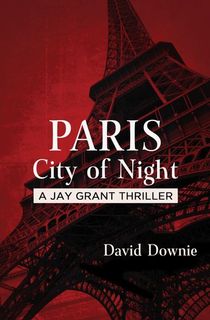 Paris City of Night
In Paris City of Night, an American expat in Paris is accused of fraud and sets out to clear his name. Things get weird fast: ex-Cold War operatives begin tailing him, and the conspiracy seems to be growing larger by the day.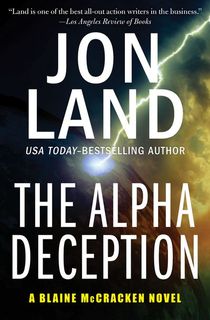 The Alpha Deception
Set in the waning days of the Cold War, Land's thriller imagines a shocking loss for the United States: a whole town wiped off the map by a high-tech Cold War weapon. It's up to Land's fictional rogue agent, Blaine McCracken, to figure out what happened before the latest détente is derailed and the Cold War heats up again.
Related: 9 Thrilling Cold War Movies for Super Spies and Double Agents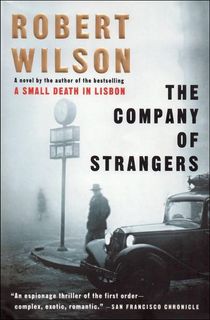 The Company of Strangers
A haunting espionage thriller, Wilson's The Company of Strangers opens in Portugal near the end of World War II and then sweeps the reader forward in time by 24 years, to the height of the Cold War era. This is a spy thriller that cares deeply about its characters and their connections, "unfold[ing] with loving patience and rising tension" (Kirkus Reviews).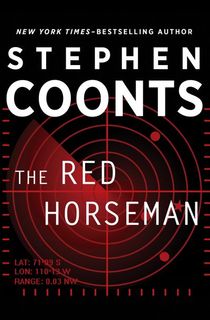 The Red Horseman
The messy end of the Soviet Union prompted well-founded fears of the security of its nuclear arsenal. In The Red Horseman, Coonts weaves a heart-racing tale of a newly promoted U.S. intelligence official and his mad dash to stop Soviet bombs from falling into the wrong hands.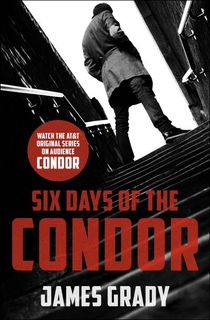 Six Days of the Condor
Grady's classic thriller Six Days of the Condor was a hit in its own day and inspired a superb Hollywood adaptation starring Robert Redford. The story is back in the spotlight thanks to a new AT&T original series (Condor), and it's still more than worthy of the attention. Six Days of the Condor follows a CIA operative as he dodges attempts on his life and fights corruptions and conspiracies within the CIA itself.
Related: An Iconic CIA Operative Returns in Condor: The Short Takes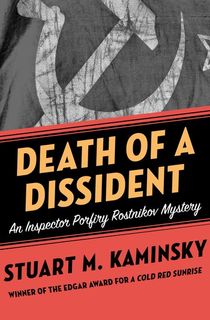 Death of a Dissident
Stuart Kaminsky's Death of a Dissident is a hardboiled detective novel with a twist: instead of being set in Los Angeles or New York, this story is set in Cold War Moscow. As it turns out, the paranoid and corrupt world of the Soviet Union is the perfect place for a bleak detective story.
The Spy Who Came in from the Cold
A former spy himself, John le Carré is arguably the greatest of all espionage thriller writers, and his third novel solidified his reputation. The Spy Who Came in From the Cold highlights le Carré's knack for characterization and his ability to make the political stakes of the Cold War all too personal for his flawed and fascinating protagonists.
Related: In from the Cold: 13 Thrilling Books for John le Carré Fans
Moonraker
Moonraker is peak James Bond. Fleming had already created the character in 1953's relatively realistic Casino Royale, and 1954's Live and Let Die introduced a bit of camp in the form of its fortune-telling bad guys and shark-infested waters. By the time Moonraker rolled around in 1955, things were delightfully off the rails but not stale yet: in this novel, Bond takes on an ex-Nazi villain in a Cold War thriller with a space-age theme. It's Bond on the edge of absurdity, which is right where he belongs.
This post is sponsored by Open Road Media. Thank you for supporting our partners, who make it possible for Murder & Mayhem to continue publishing the mystery stories you love.