In 2017, mystery fans were charmed by director Kenneth Branagh's Murder on the Orient Express. The star-studded film adaptation of the 1934 Agatha Christie novel featured Branagh in the lead role of Hercule Poirot, the clever sleuth who is tasked with solving a murder aboard a luxury train line. The film will be followed up by Death on the Nile, another adaptation of a Christie novel, in which Branagh will reprise his role as the mustachioed Belgian detective. This time around, he's sniffing out a murderer who's hiding in plain sight aboard a cruise ship.
Related: The Glamorous, Star-Studded Trailer for Agatha Christie's Death on the Nile Just Dropped
Unfortunately, the theatrical release of Death on the Nile has been pushed back several times due to COVID-19, but we're still hopeful that the film will grace silver screens nationwide sometime this year. As of the time of this writing, Death on the Nile is scheduled to hit theaters on December 18, 2020. In the meantime, there are several books like Death on the Nile to keep you occupied. If you're a fan of classic mystery narratives, exotic locales, and stealthy villains, then keep on reading to discover delightful new cases to crack.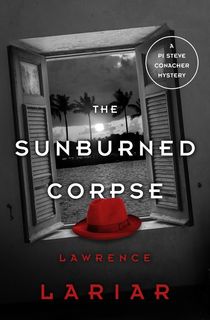 The Sunburned Corpse
Freelance cartoonist Lawrence Larier decided to moonlight as a mystery novelist in the 1940s, writing under a variety of pseudonyms. The Sunburned Corpse has a premise similar to Death on the Nile, though Larier brings his own fresh spin to the cruise ship whodunit. Manhattan private detective Steve Conacher jumps at the chance to pursue an assignment onboard a San Juan-bound cruise. He's tasked with tracking down a runaway heiress in the sun-drenched city, but when his informant is murdered, the case takes a darker turn.
Related: Hercule Poirot Turns 100! Here are the Best Hercule Poirot Mysteries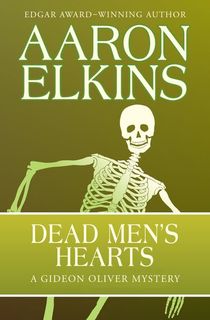 Dead Men's Hearts
Forensic anthropologist Gideon Oliver is invited to Egypt to star in a documentary and embark on a cruise up the Nile. However, his plans for a restful week of movie-star treatment are interrupted when he stumbles upon a mysterious ancient skeleton—and a famous Egyptologist is murdered. Thrust into a chaotic investigation, Gideon's search for answers will take him from the bustling streets of Cairo to millenia-old tombs.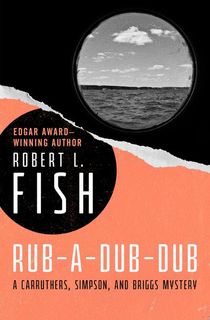 Rub-A-Dub-Dub
If the captain of the SS Sunderland knew what was in store, he'd never let his ship leave the dock. Three elderly men have just boarded, and their harmless-looking exteriors hide sinister intentions. At one point, Carruthers, Simpson, and Briggs each made their living as mystery writers, but they've since shifted from writing about murders to committing them. And their next victim is an unsuspecting passenger who will have no means of escape once the ship sets sail...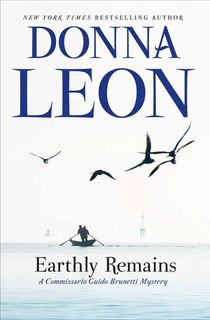 Earthly Remains
Like Hercule Poirot, Commissario Guido Brunetti can't seem to stay away from trouble, even when he's on vacation. After an interrogation in which he acted regrettably toward a suspect, Brunetti decides he's in need of a brief respite from crime-solving. Granted leave from work, he travels with his wife to the island of Sant'Erasmo—where the disappearance of a local widower will plunge him into yet another dizzying investigation.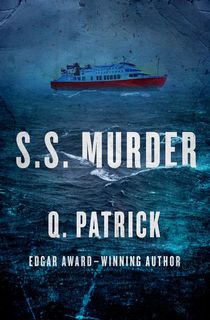 S.S. Murder
Anthony Boucher showered fellow Edgar Award-winning mystery writer Patrick Quentin with the highest praise: "Quentin is particularly noted for the enviable polish and grace which make him one of the leading American fabricants of the murderous comedy of manners; but this surface smoothness conceals intricate and meticulous plot construction as faultless as that of Agatha Christie." You can see the resemblance for yourself in S.S. Murder, a tale of homicide on the high seas in which a wealthy businessman is poisoned during a friendly game of bridge.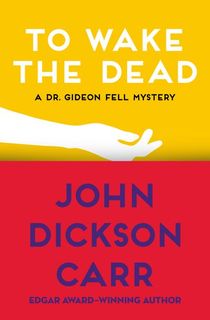 To Wake the Dead
Death on the Nile is full of unexpected twists. If you want more of the same, try a novel by John Dickson Carr, who Agatha Christie herself hailed as "the king of the art of misdirection." To Wake the Dead sees Dr. Gideon Fell tracing clues all the way from London to South Africa in an attempt to save an innocent man from being charged with murder.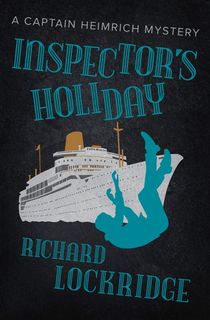 Inspector's Holiday
A detective's job is never done. When his wife comes down with pneumonia, Inspector M. L. Heimrich books a Mediterranean cruise so that she can recover in a warmer climate. But when a foreign diplomat seems to vanish from the ship without a trace, Heimrich is on the case, pledging to solve a mystery bursting with international intrigue.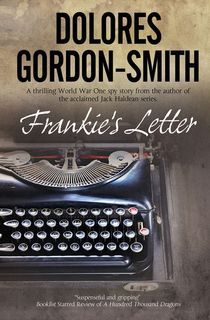 Frankie's Letter
"Packed with adventure, action, and unforeseen twists," this World War I spy thriller will please readers who enjoy the historical elements and unexpected plot developments of Agatha Christie's work (Booklist). Dr. Anthony Brooke has been asked to serve his country by spying for the British Crown. When his cover is blown, he'll have to navigate a complex web of secrets and treachery.
Related: 13 Riveting Reads for Mystery Fans and History Buffs Alike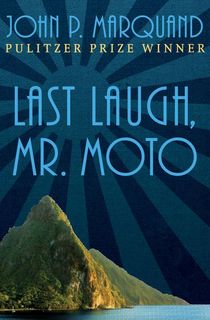 Last Laugh, Mr. Moto
Published in 1942, Last Laugh, Mr. Moto is another taut thriller starring the titular Japanese spy. An American businessman, his socialite wife, and their butler charter a boat to a remote island off the coast of Jamaica. By the time the captain discovers their true identities, he fears it's too late to stop them from getting their hands on a powerful military secret with far-reaching implications for the war abroad. Little does he know that Mr. Moto is in hot pursuit, and he's not one to be reckoned with.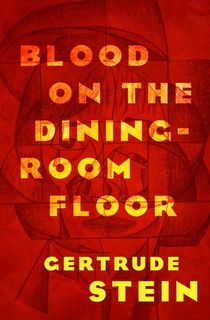 Blood on the Dining-Room Floor
Like Agatha Christie, Gertrude Stein seemed to have a natural inclination for plotting murder mysteries. She wrote Blood on the Dining-Room Floor during a bout of writer's block, and her very first crack at the genre was a success. In this quirky whodunit, the enigmatic Madame Pernollet is found dead in a hotel courtyard. Dropping clues and hints one by one, Stein invites readers to solve the mystery on their own.
Related: 100 Years of Agatha Christie: Celebrating the Larger-Than-Life Mystery Author
The Guest List
New York Times bestselling author Alex Michaelides said it best: "I loved this book. It gave me the same waves of happiness I get from curling up with a classic Christie." In Lucy Foley's The Guest List, a murder derails what should be a joyous occasion: the upcoming wedding of two happy, successful people. Set on a small island off the coast of Ireland, this novel evokes the same tension and claustrophobia as Death on the Nile—a sensation you can only get when the list of suspects is limited, and you know someone close to the victim must have committed the crime.
The Beautiful Mystery
Agatha Christie paved the way for contemporary mystery writers like Louise Penny, whose 2012 novel The Beautiful Mystery draws on elements of the whodunit genre. Deep in the woods of Quebec, a monastery houses peaceful monks who are renowned for their unforgettable singing. When one of the monks is murdered, Chief Inspector Armand Gamache travels to the remote monastery to find out who silenced him, and why.
Related: 8 Essential Louise Penny Books for Any Mystery Lover
Camino Winds
Sometimes, the best place to commit a murder is in plain sight. But that doesn't mean that the perpetrator will get away with it. In John Grisham's Camino Winds, thriller author Nelson Kerr is killed during a hurricane, when most of the residents of Camino Island have already fled to safety. His body is found in the wreckage flooding the streets, but bookstore owner Bruce Cable doesn't believe it was a force of nature that took his friend's life. He suspects foul play, and he's determined to get to the bottom of the mystery.
This post is sponsored by Open Road Media. Thank you for supporting our partners, who make it possible for Murder & Mayhem to continue publishing the mystery stories you love.
Featured image: 20th Century Studios