Mystery books are consistently among the most popular genres due to their general appeal and page-turning readability; they keep you on the edge of your seat, quickly devouring them with the goal of solving the puzzle. And unlike the romance genre—whose main demographic continues to be predominantly women—mystery books are enjoyed across all genders and ages.
For example, a book that didn't make this list but is one of the bestselling mystery books of all time is The Secret of the Old Clock, the first book in Carolyne Keene's beloved Nancy Drew series. First published in 1930, this children's mystery book has sold around 3 million copies and has a readership that spans generations.
If you want to discover some of the most famous mysteries of all time, here are the top eight best-selling mystery books in the world.
And Then There Were None
With over 100 million copies sold, And Then There Were None by Agatha Christie is one of the best-selling books ever published, surpassed by only the Bible and Shakespeare.
This book, originally published in 1939, tells the story of 10 strangers who are invited to an isolated island mansion, only to find the host never shows. Each guest has a secret, and on the island they're cut off from everything but their wicked pasts. As they begin to share their stories, one by one they start to die…Can they figure out who the killer is before there's no one left?
The Da Vinci Code
The DaVinci code has sold over 81 million copies and spent a staggering 144 weeks on the New York Times hardcover fiction bestseller list. This book was also made into a highly successful major motion picture of the same name, which grossed an astounding $224 million worldwide in its opening weekend alone.
What if Jesus had a secret tryst with Mary Magdalene, and a secret holy child was born? After a monk murders a curator at the Louvre while demanding the legendary Holy Grail, Harvard symbologist Robert Langdon embarks on a quest to solve this strange mystery. As his search leads him from Paris to London and beyond, hidden clues discovered in Da Vinci's paintings lead to a revelation that will change Christianity forever…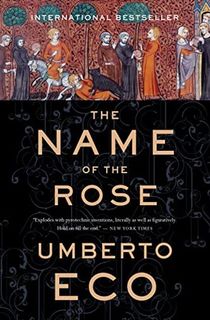 The Name of the Rose
This book, which was first published as Il Nome della Rosa in Italian, has sold over 65 million copies worldwide. In this part-historical-fiction-part-murder-mystery blend, the story takes place in a 14th century Italian monastery. The narrative is framed by an inquisitive scholar who has discovered this case amongst a number of manuscripts.
When Brother William arrives at a wealthy abbey to investigate claims of heresy, he is welcomed by a terrifying seven days and seven nights of murder. Amongst the chaos, he pieces together symbols and clues to discover "the most interesting things happen at night"... The Name of the Rose offers a vivid portrait of medieval Italy and its wild superstitions as Brother William unravels the mystery of what exactly is happening at this strange monastery.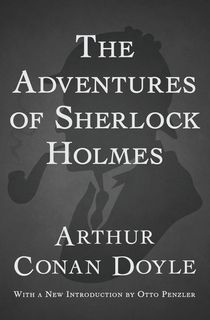 The Adventures of Sherlock Holmes
Bringing to life one of the most famous detectives of all time, The Adventures of Sherlock Holmes has sold over 60 million copies since it was first published in 1892.
The 12 short stories in this collection were published in monthly issues of The Strand magazine from 1891 to 1892. They consist of the earliest tales of detective Sherlock Holmes and his sidekick, Dr. Watson, but other characters vary between the stories. While the plotline of each is different, the main theme remains Holmes and Watson trying to identify and solve social injustices.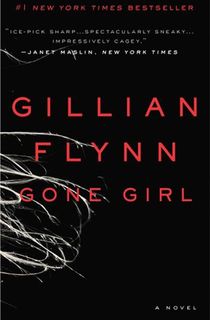 Gone Girl
Gone Girl by Gillian Flynn spent 91 weeks on the New York Times bestseller list following its publication, and has sold more than 20 million copies worldwide. In 2014, the novel was adapted into a remarkably star-studded film featuring Neil Patrick Harris, Emily Ratajkowski, and Ben Affleck, among other notable cast members.
Nick and Amy seem to live the perfect life as the perfect couple, until the morning of their fifth wedding anniversary when Amy suddenly disappears without a trace. It turns out neither Nick nor Amy are who everyone thought they were. As readers learn more about strict perfectionist Amy from her diary, Nick's odd behavior starts to make more sense. But with increasing pressure from the police and Amy's parents, Nick begins to unravel. Though suspicion mounts when Nick begins telling lies and behaving strangely, could he really be a killer?
Where the Crawdads Sing
Published only five years ago, Where the Crawdads Sing is a coming-of-age murder mystery that has already sold over 18 million copies and spent 168 weeks on the New York Times bestseller list.
Kya is a sensitive, intelligent girl who has surmounted the odds and lived alone in the marsh since she was 10 years old. But when the town's golden boy is found dead, locals immediately suspect the "Marsh Girl" who haunts Barkley Cove is behind it. Who is the real killer? And when the unthinkable happens to Kya, readers are reminded that we are all vulnerable to the violent and beautiful secrets of Mother Nature…
The Curious Incident of the Dog in the Night-Time
This book was published in 2003, and since then it has sold over 5.5 million copies, won 17 international literary awards, been translated into 44 languages, and even made into a Tony Award-winning play.
Christopher Boone is a 15-year-old young man with Autism Spectrum Disorder who loves numbers, lists, and patterns; he doesn't like the color yellow, strangers, or being touched. Christopher had never ventured beyond his driveway alone until the fateful night when he found his neighbor's dog, Wellington, murdered with a garden fork in the front lawn. Now the suspect of the murder, Christopher uses his preternatural intelligence and obsession with logic and fact-checking to deduce who could actually be Wellington's killer.
Anatomy of a Murder
This mystery classic became an immediate bestseller upon its publication in 1958, and has sold more than 4 million copies since then. Robert Traver is the pen name of John Donaldson Voelker, who served as the Prosecuting Attorney of Marquette County, Michigan.
Anatomy of a Murder is the fictionalized story of a true crime that came across Voelker's desk. Readers will find themselves on the edge of their seats as they discover the events that took place the night the well-known tavern owner was raped and murdered…And the killer is not exactly who they think it is.
Attorney Paul Biegler has agreed to represent the accused young soldier Frederick Manion—an impossible task given Manion has admitted to the crime and has several eye-witnesses—but despite the odds, Biegler works hard to defend his client. However, as Biegler begins to dig beneath the surface, new information comes to light that reveals the truth is more complex than ever imagined.