There aren't many authors who can marry the genres of romance and suspense quite like Beverly Barton. Born in Tuscumbia, Alabama in 1946, Barton discovered her love for reading at an early age with the French fairytale Beauty and the Beast. She was regarded as an imaginative child who could articulate fantastical worlds with ease, and even wrote her first book when she was just nine years old.
Throughout her teenage years and early adulthood, Barton wrote poetry, prose, and plays. A proven master of the written craft, her portfolio became extensive before she even published her first novel. After she married Billy Ray Beaver, they had two children together and Barton dedicated her time to caring for her family. While she put her writing aspirations on hiatus, she continued to read, write, and nurture her passion on the side.
Barton returned to the craft in her mid-40s, publishing her first novel in 1990. With the support of her family, Barton published more than 70 novels over her long career. With many of her works winning awards and achieving New York Times bestseller status, her life had come full circle, and she had achieved all that she set out to do.
Related: 13 Sharon Sala Books That Will Make Your Heart Race
Beverly Barton's novels seamlessly weave romance and suspense together, with the most popular and well-known example being the Griffin Powell series. The beloved series artfully marries the two genres Barton is famous for, and the further the series expanded, the more the suspense increased. Each novel works elegantly as a standalone, but once they come together, their overarching themes add new depth to the suspense Barton weaves into each narrative.
Barton's writing career came to a sudden end when she died unexpectedly on April 21, 2011, at the age of 64. But she didn't depart without making a notable mark on the literary world. With such a lengthy list of novels to her name, it may be overwhelming to know where to start. To that end, here are some suggestions to get the ball rolling on a suspenseful and thrilling love affair with iconic author Beverly Barton.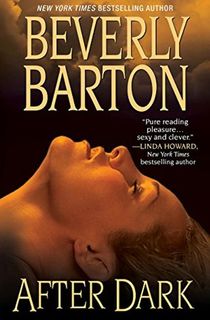 After Dark
The first novel in the Griffin Powell series finds Lane Noble Graham standing accused of the brutal murder of her ex-husband. But when Johnny Mack Cahill returns to town, the two find themselves in the crosshairs of the true killer. The only thing left for them to do is stop him, before he commits another atrocity.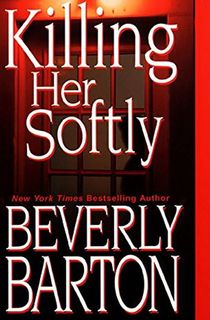 Killing Her Softly
Lawyer Quinn Cortez has a reputation as a bit of a Lothario. When he hears that his most recent lover has died, he tries to recall the events from that night. Meanwhile, Annabelle Vanderley seeks justice for her cousin. Quinn Cortez appears to be her only hope, but she quickly finds herself questioning if he's truly trustworthy, or if the man who has promised his help is actually the perpetrator of the crime.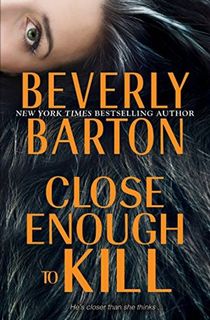 Close Enough to Kill
In the sixth installment of the Griffin Powell series, Sheriff Bernie Granger is faced with a serial killer stalking the streets of quiet Adams County, Alabama. The killer romances his victims before preying on their naivety of his brutal true nature. A deadly web is woven, and Granger will do anything it takes to cease the senseless killings.
Related: Explore Joanne Fluke's Dark Side with Her Best Thriller and Suspense Books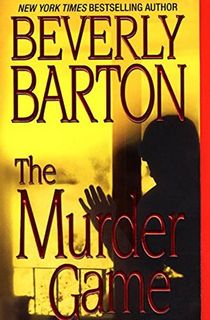 The Murder Game
Private investigator Griffin Powell finds himself following a hunter who views human beings as his prey in the eighth novel in the series. Sadistic and meticulous, this killer is unlike any that Griffin's experienced before. When his partner, FBI agent Nicole Baxter, finds herself in the sights of the hunter, Griffin Powell must play the killer's game in order to save her.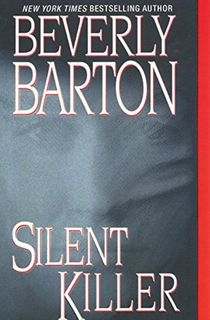 Silent Killer
Reaching double digits with its tenth installment, the Griffin Powell series continues with Mark and Cathy Cantrell. As pieces of Cathy's past return to her following the mysterious death of her husband, she and Deputy Sheriff Jackson Perdue deduce that a serial killer is plaguing their once-quiet town. As more crimes surface, the picture becomes clearer, and the disturbing truth about Cathy's husband's death is uncovered.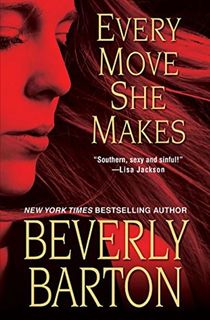 Every Move She Makes
When Ella Porter begins to receive unsettling letters from an unknown source, she becomes increasingly aware that she may be the target of a violent individual. Despite being under the protection of her prestigious Spring Creek family, she finds herself paralyzed with mistrust. Her terror only expands when her friend Reed appears to have alternative motives.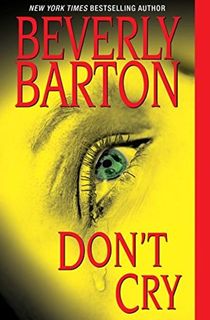 Don't Cry
Don't Cry is one of two books featuring homicide detective J.D. Cass. Audrey Sherrod works for her local police department, and is well aware of the horrors she may face on the job. What she does not expect to uncover is a slew of murders by an unknown local serial killer. Teaming up with Cass, she finds that the crimes are somehow connected to her in mysterious ways. With each breakthrough in the case, the more twisted the tale becomes.
Related: Dive Into Trouble with the Best Mary Burton Thrillers
Dead By Trilogy #1/Griffin Powell #11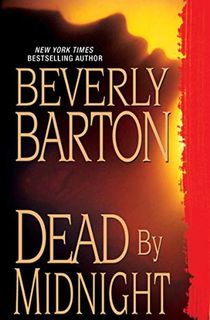 Dead By Midnight
The first novel in the Dead by Trilogy and the 11th Griffin Powell installment, this book follows Dean Wilson as he hears the bell toll on each victim of an unknown serial killer. In the midst of the crime spree, failed Hollywood actress Lorie Hammonds returns to her hometown in Alabama. Her bizarre connection to the murders leads the reader down the strange path to uncovering her true identity.
Cherokee Point Trilogy #1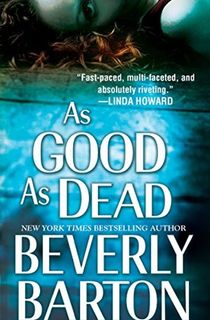 As Good as Dead
A sadistic killer is undressing his or her victims and donning them with a single black ribbon. Each victim shares only one similarity; their red hair. Sheriff Jacob Butler partners with Reve Sorrell to solve the case. Reve is determined to solve the murders and exonerate Jazzy Talbot of any wrongdoing, but someone is lurking in the backdrop of the investigation—someone much closer to her than she expects.
Related: Lisa Black: Where to Begin with the Forensic Scientist and Bestselling Thriller Author
Cherokee Pointe Trilogy #2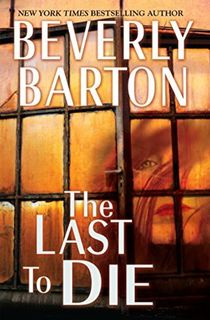 The Last to Die
An untimely death has shaken Cherokee Pointe to its core. Someone has murdered the heir to the Upton fortune—and in a shocking reappearance, the prime suspect is jilted lover Jazzy Talbot. As Caleb McCord works diligently to support her innocence, he unmasks their town's dark history. With new obstacles and dramatic twists, Jazzy and Caleb are led down an even darker path in their investigation into Jamie Upton's murder.
Cherokee Pointe Trilogy #3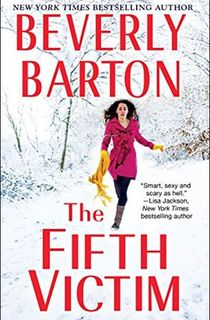 The Fifth Victim
In the third installment of the Cherokee Pointe Trilogy, a killer has constructed a makeshift altar on which to sacrifice his victims. When FBI agent Dallas Sloan discovers one such gruesome scene, he recognizes what it means right away, and bands together with Genny Madoc to locate the sadistic killer. Along the way, the two are drawn to one another, but must put their emotions aside for the greater good.
This post is sponsored by Open Road Media. Thank you for supporting our partners, who make it possible for Murder & Mayhem to continue publishing the mystery stories you love.