It was a job she hated that prompted Sharon Sala to get serious about pursuing writing, and it's a blessing she did. Now a New York Times bestselling author, Sala has authored over 115 books to date, some under her own name and many under her nom de plume, Dinah McCall. Her first book, Sara's Angel, was published in 1991, and she hasn't looked back since.
Though her mystery and thriller books have compelling storylines that rival the best in the business, Sala usually can't resist weaving romance into her fast-paced reads. It's a formula that makes sense to us: where there's smoke, there's fire... and where there's passion, there's often trouble. Sala has dozens of steamy thrillers to choose from, but the following 13 are certain to quicken the pulse. If you're on the hunt for the best Sharon Sala books, keep on reading to discover our top recommendations.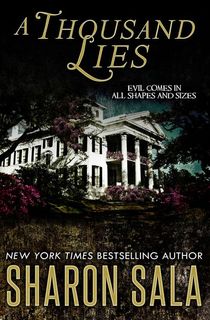 A Thousand Lies
Set in sweltering Louisiana, a state historically known for old money, punishing climates, and corrupt government, A Thousand Lies tracks the conflicts between a father and son. Anson Poe has provided a comfortable life for his family, but he's a devious, dishonorable businessman. Poe's son Brendan is a chip off the old block in many ways, but when it comes to his morals, Brendan is twice the man his father ever was. Brendan manages to steer clear of the family patriarch as best he can, but when the welfare of the women in his life is called into question, he finally faces him head on.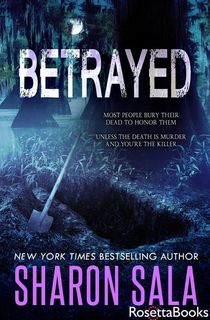 Betrayed
When Logan Conway was only 16 years old, she witnessed the murder of her brother, and it forever changed her. Now in her late 20s, she returns to the Louisiana swamps she fled so many years ago to track down the killer that took her brother's life, and caused a premature end to her once-idyllic teen years. Betrayed is an intense murder mystery that will keep you guessing at every turn of the page.
Related: A Notorious Killer Returns in Allison Brennan's The Third to Die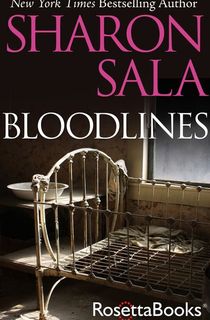 Bloodlines
A romantic thriller so gripping it'll have the hairs on your arms standing on end, Bloodlines is not to be missed. When Olivia Sealy's parents were murdered, leaving her an orphan at only two years old, she fell into the hands of money-grubbing kidnappers. Though they never tracked down the perpetrators, police were eventually able to find Olivia safe and sound, and returned her to the home of surviving family members. Now, Olivia's past trauma is about to rear its ugly head in ways that she never expected.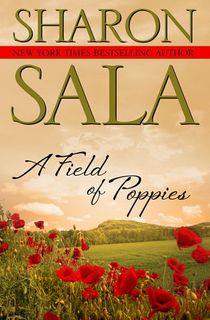 A Field of Poppies
Poppy Sandler's life gets turned upside down when her mother loses her battle with cancer, and then her father is found mysteriously murdered. A Field of Poppies centers around the young woman's struggle to make sense of the deadly world she now finds herself in, and a young man, living not too far away, whose grief is her mirror image.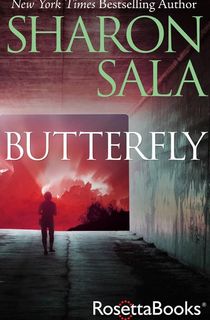 Butterfly
A romantic thriller about a down-and-out woman forming an unlikely alliance with a man whose life could not be any more different from hers, Butterfly is baffling in the best possible way. It's not often that a book's protagonist is a pregnant homeless woman. This unusual premise should tell you right away that you won't know what to expect from one page to the next with this read.
Related: 9 Romantic Suspense Books That'll Convert You to the Genre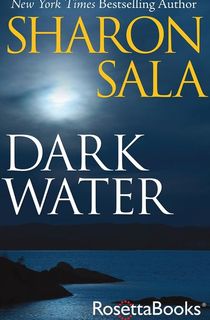 Dark Water
A man robs a local bank, and then flees town, leaving his family to shoulder their newly tarnished reputation alone. Growing up, there seemed to be no light at the end of the tunnel for his daughter, Sarah Whitman. Years later, a now-grown Sarah learns that her father has turned up dead, and returns to her hometown to try and clear his name and make sense of the mysterious path that led to his death.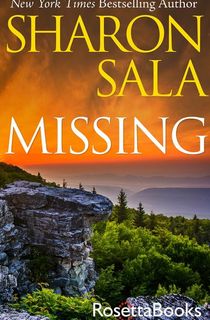 Missing
If there's a formula for perfectly mixing romance and suspense, Sharon Sala has cracked it. Missing introduces an espionage element not seen very often in Sala's books, and it's a refreshing twist. The story follows John Wesley Holden, a special-ops soldier with PTSD, and lonely dreamer Ally Monroe. They become unlikely partners in solving a wartime mystery, and find love along the way.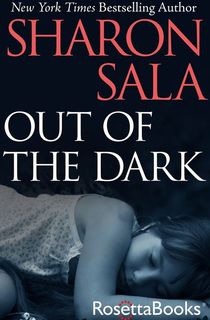 Out of the Dark
When Jade's mother swept her away from everything she knew to start a new life with a cult called People of Joy, she dealt with it, because at least she still had her mom. But when her mom dies, Jade finds herself at the mercy of the cult—and, unfortunately for her, they have no mercy. Jade eventually escapes using her wits, and her love of art keeps her alive. It'll also help her reconnect her with a life she thought she'd lost forever.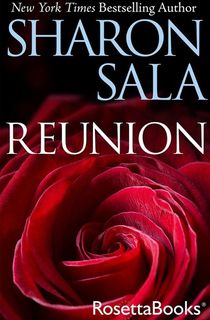 Reunion
In Reunion, a psychic and a blind man work together to track down a truly demented serial killer. Gabriel Donner wasn't always blind, but a tragic accident robbed him of his parents and his sight. Now he sees only via his dreams, which are often terrifying. They also frequently come true. Helped by Laura Dane, a psychic in the more traditional sense, they combine their special gifts in an attempt to stop a killer, and prevent further victims from piling up.
Related: 15 Romantic Thriller Books That'll Make Your Pulse Race This February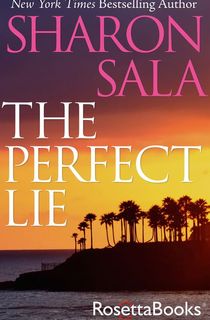 The Perfect Lie
Filled with action-packed suspense, The Perfect Lie tells the story of Macie Blaine, a woman who suffers a terrible tragedy and has no one to turn to, except a former lover who broke her heart. While trying to unwind the tangled threads that led to her sister's murder and her nephew's disappearance, Blaine needs to put aside any hurt feelings, while trudging forth in the name of justice. But as we've often learned in Sala's books, love always finds a way.
Family Sins
After her husband's untimely death, Leigh Youngblood only has a single word to hold on to: "Wayne." Discovered scrawled in his own blood, that one word is the last thing her husband will ever attempt to communicate to her, and she clings to the obsessive hope that it will lead her right to her husband's killer. But there's a twist: Wayne is Leigh's maiden name.
Life of Lies
Fans of the film The Bodyguard will especially enjoy this gripping thriller about fandom pushed to the brink of obsession. Starlet Sahara Travis reluctantly finds herself in need of a bodyguard after her biggest "fan" starts making threats against her life. Her troubles go from worrisome to gut-wrenchingly frightening when her mother is murdered and her father, the top suspect, goes off the grid.
Race Against Time
The word suspenseful doesn't cut it with this one; Race Against Time is downright gripping. When Quinn O'Meara, a former foster child, discovers an abandoned baby at a crime scene, her protective instincts go into overdrive. Having used her ability to fade into the background to get her through life up to that point, she forces herself to push her own comfort levels in order to solve a mystery she never dreamed she'd be at the center of.