Mary Burton's dedication to research sets her apart from other writers of exhilarating thrillers, her genre of choice. From police work to forensic analysis, the New York Times and USA Today bestselling writer ensures that every detail in her stories is as accurate as possible, making a big difference in the believability and excitement factor. Since the release of her debut novel in 2000, A Bride for McCain, Mary Burton has consistently published dozens of novels and novellas, with a new book, Never Look Back, coming out on July 1, 2020. If you're ready to open yourself up to a treasure trove of expertly written page-turners, we suggest you start with the following 13 Mary Burton books.
Never Look Back
The highly anticipated third installment of Mary Burton's Criminal Profiler series, Never Look Back, comes out on July 1, 2020. Tennessee Bureau of Investigation agent Melina Shepard goes undercover as a sex worker to investigate a pattern of missing women. Realizing she may be in an even more dangerous situation than anticipated, she enlists the help of FBI agent Jerrod Ramsey to help narrow down suspects and get the job done.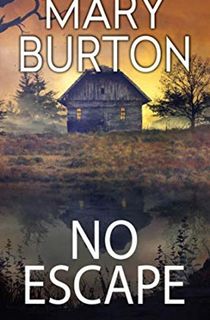 No Escape
In the second installment of Mary Burton's Texas Rangers series, readers are confronted with the deathbed confession of jailed serial killer Harvey Day Smith. Tasked with the unpleasant task of attending the confession, psychologist Jolene Granger listens to the grisly details of how Smith killed his victims, and why, all while trying to maintain her own safety and sanity.
Related: Explore Joanne Fluke's Dark Side with Her Best Thriller and Suspense Books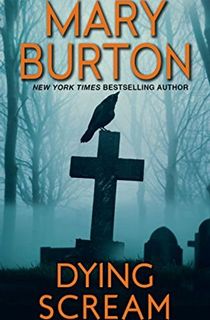 Dying Scream
The third installment in Burton's Richmond Novels series weaves together the lives of an artist, a high school senior, and a stripper—three women who appeared to have nothing in common, but all fell victim to a wealthy man with a murderous streak. When the case lands on Detective Gage Hudson's desk, he's determined to prove that Craig Thornton was responsible, once and for all. But the crime is far more twisted than Hudson initially realizes.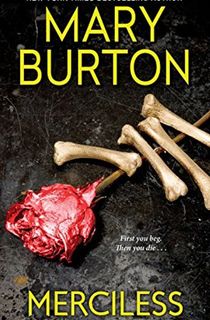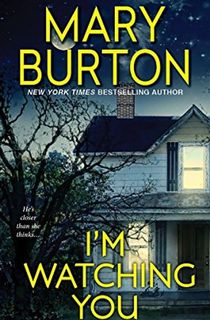 I'm Watching You
Mary Burton kicks off her Richmond Novels series with this epic thriller, I'm Watching You (2007). Lindsay O'Neil has a stalker, and he's a dedicated one. Luckily for Lindsay, her estranged husband is a detective. Despite their differences, he'll do everything in his power to keep her safe.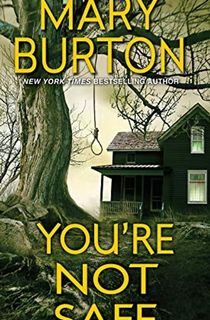 You're Not Safe
Greer Templeton's past is a dark, rocky one that she'd prefer to forget. When a dead body turns up on her property, and local Texas authorities come sniffing around, her past ties to an obsessive killer come back to haunt her.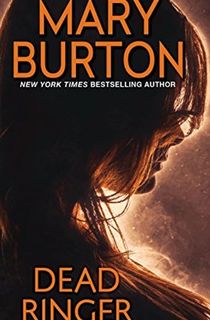 Dead Ringer
Dead Ringer (2008) tells the story of a killer who is very selective about his victims. Each woman bears a striking resemblance to local news anchorwoman Kendall Shaw. Although police officers encourage Shaw to protect herself and put her safety first, her journalist instincts tell her that if anyone can expose this guy, she can.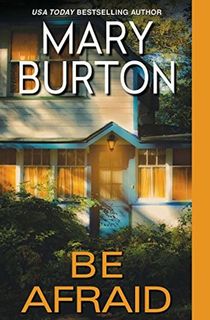 Be Afraid
The second of Mary Burton's Morgans of Nashville series, Be Afraid (2015) opens with the rescue of a five-year-old girl named Jenna Thompson. Held captive in a closet for days, she comes to learn that the rest of her family was killed. Over the next 25 years, Jenna's quality of life deteriorates as she obsesses over her memories of the man who ruined any chance she had for happiness.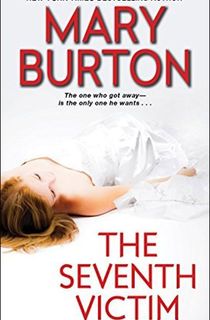 The Seventh Victim
The first of Mary Burton's Texas Rangers series comes out swinging with The Seventh Victim (2013). Lara Church was one of the lucky ones who escaped the deadly Seattle Stranger crime spree seven years ago, but she doesn't feel very lucky. Now living in Austin, with very little memory of the close call she had all those years ago, she's pulled back into her worst waking nightmare when local law enforcement informs her that the very same killer is back—and his new hunting ground is the city she's living in.
Related: Running Scared: 13 Heart-Racing Mysteries by Bestselling Author Lisa Jackson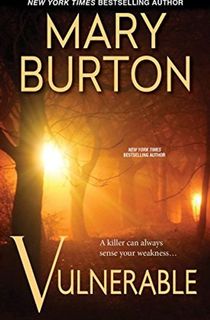 Vulnerable
Four books into Mary Burton's Morgans of Nashville series, Vulnerable (2016) keeps readers on their toes with surprises on every page. Murder in the woods of Nashville prompts a forensic technician and local law enforcement to patch together clues. There's a lot to get done to find a killer. And time seems to never be on their side.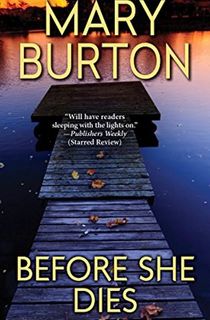 Before She Dies
Publishers Weekly gave Before She Dies a positive review, stating "Burton's latest romantic suspense will have readers sleeping with the lights on." The third of her Senseless series of novels centers on a deluded killer who believes women are witches, and drowns them to purify their bodies. When female remains start washing up onshore at an alarming rate, Detective Daniel Rokov is the best man for the job when it comes to tracking down the maniac responsible.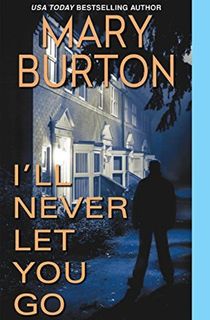 I'll Never Let You Go
Mary Burton's Morgans of Nashville series takes a deadly turn in I'll Never Let You Go (2015). Four years ago, Leah Carson escaped imminent death at the hands of her husband, the man she should have been able to trust above all others. Though her husband is believed to be dead, Carson comes to suspect that he is still out there, lurking and waiting for the opportunity to sneak up on her and finish the job.
Related: 13 Sharon Sala Books That Will Make Your Heart Race
The Arsonist
One of Mary Burton's standalone novels, The Arsonist (2006) follows arson investigator Michael Gannon. After a particularly grueling case, he attempts to quit the field. However, he gets pulled back in when he least expects it. When Gannon starts a new life for himself in a small town in West Virginia, a string of deliberately-set fires makes him rise to the occasion.
This post is sponsored by Open Road Media. Thank you for supporting our partners, who make it possible for Murder & Mayhem to continue publishing the mystery stories you love.